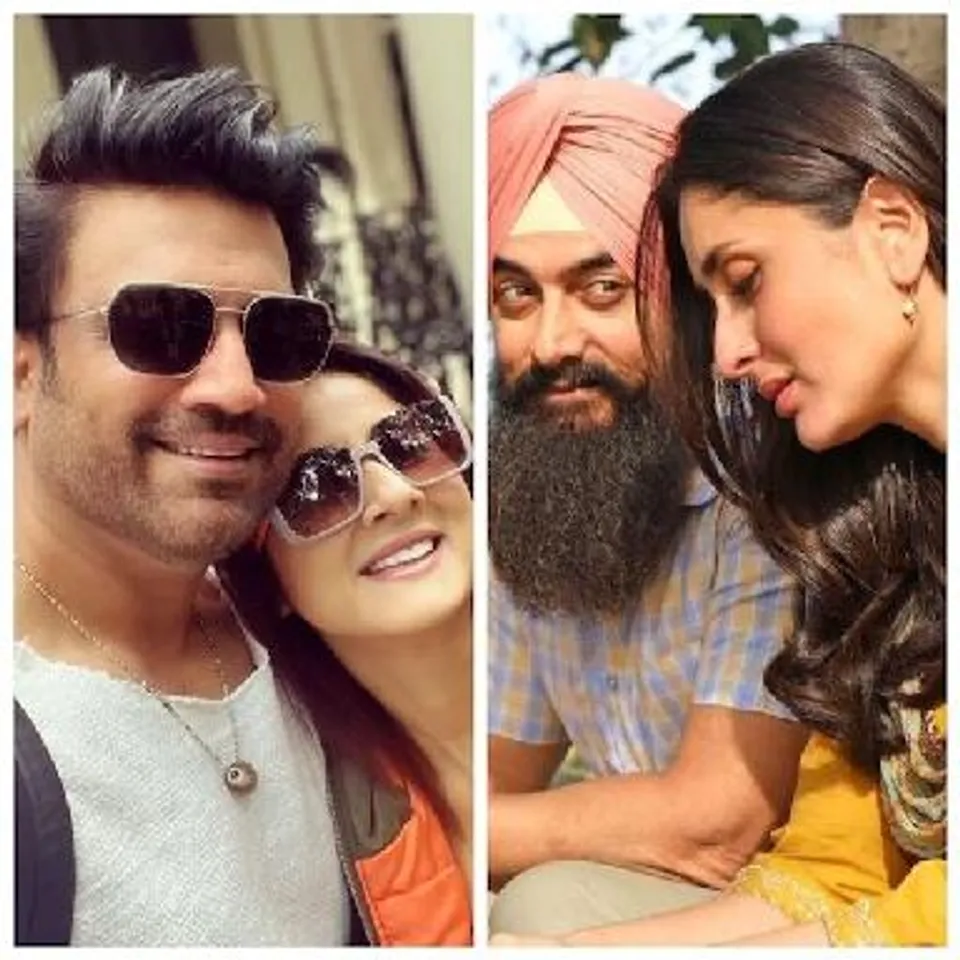 Handsome hunk and dazzling actor Sharad Kelkar along with his wife Keerti Gaekwad Kelkar graced the special screening of Laal Singh Chaddha, and slammed the social media trolls for unnecessary hackling a good movie. 
Aamir Khan starrer Laal Singh Chaddha has been trending on social media for all the bad reasons. Trolls are calling to boycott the film over some statement Aamir made 3 years ago. 
While interacting with NewsHelpline at the screening, Sharad Kelkar said, "There is no need to pay attention to all that Boycott Laal Singh Chaddha, if I may ask, who is paying attention to it and who is doing it? Go watch the film, it is an incredible movie, otherwise you will miss a good film" 
"Aamir Khan, Kareena Kapoor Khan, Mona Singh and everyone else are outstanding in the movie. It is emotional drama, very well written and performed, it must watch. I loved it" added Kelkar. 
A noted and respected name in Television industry, Keerti Kelkar also gave thumps up to the film and entire cast. She said, "Don't listen to all that social media stuff, or you will miss a good movie. Mona Singh is incredible in the movie" 
Laal Singh Chaddha is helmed by Advait Chandan, it is written by Atul Kulkarni, a remake of the 1994 American film Forrest Gump which itself is based on Winston Groom's 1986 novel of the same name.
 film stars Aamir Khan as the titular character alongside Kareena Kapoor, Naga Chaitanya (in his Hindi film debut) and Mona Singh. The film is slated for 11 August 2022 release. 
On the work front, Sharad Kelkar will soon be seen in projects, such as Pavan Khind, Déjà vu, Ayalaan, Oh My Dog, Chhatrapathi, Nayeka, Chor Nikal Ke Bhaga, Rainbow and more.