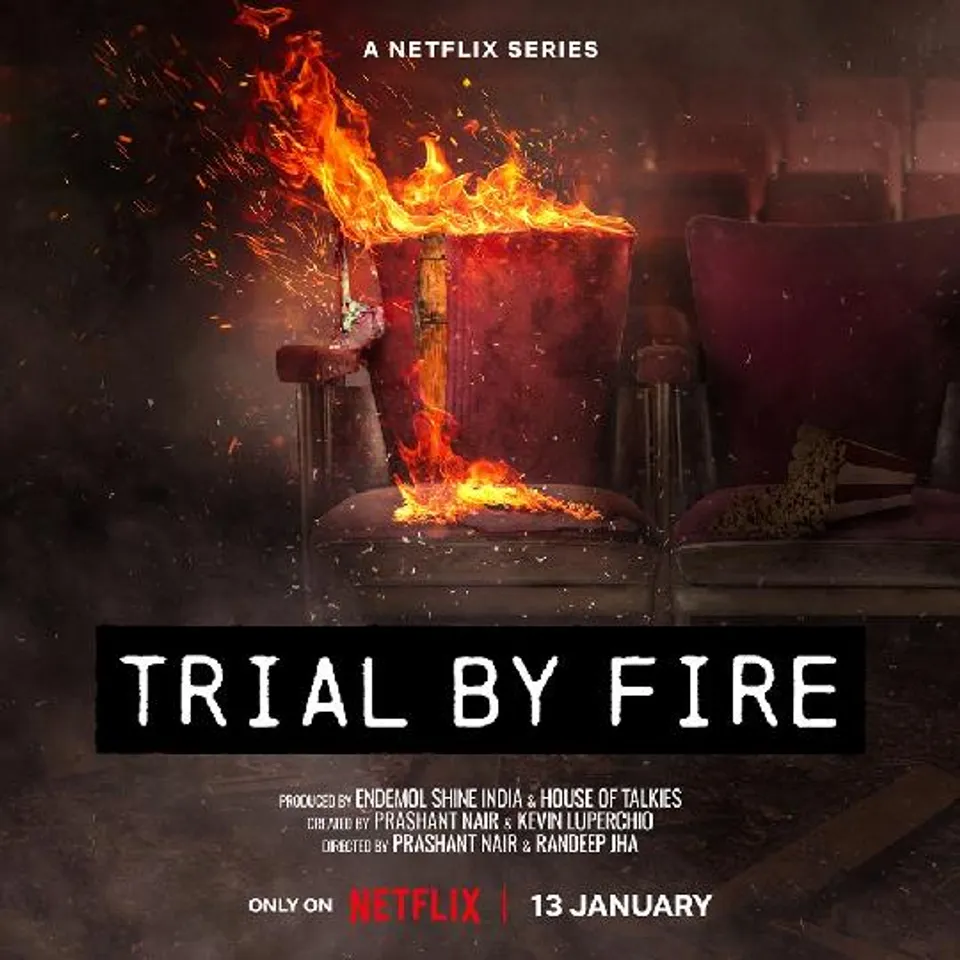 Sharing the first look poster and release date of the series, actor Abhay Deol captioned his post, "June 1997, a fire took over Uphaar Cinema, leaving behind a trail of tragedies. Parents, Neelam and Shekhar Krishnamoorthy's 25 year journey for justice is traced in #TrialByFire Watch the limited series on 13th January only on @netflix_in @rajshri_deshpande @rajeshtailang @ashishvidyarthi1 @anupampkher @ratnapathakshah @shilpashukla555 @bhar_ul_shar @p_n_a_i_r @randeepjha @endemolshineind @houseoftalkies @_sidharth_jain_ @the_story_ink" 
The limited series stars Abhay Deol, Rajshri Deshpande, Rajesh Tailang, Ashish Vidyarthi, Anupam Kher, Ratna Pathak, Shilpa Shukla and Shardul Bharadwaj, the series is all set to release on January 13 on Netflix.
It is inspired by the bestseller book, 'Trial by Fire: The Tragic Tale of the Uphaar Fire Tragedy' by Neelam and Shekhar Krishnamoorthy. The series is produced by Endemol Shine India and House of Talkies.
The series is directed and show-run by Prashant Nair, who has tried to capture the heart-breaking yet resilient journey of the parents - Neelam and Shekhar Krishnamoorthy, who lost their two children to the fire. 
The limited series will depict their endless trials and tribulations in the pursuit of justice over 24 years while also looking at the other lives touched and destroyed by the fire.