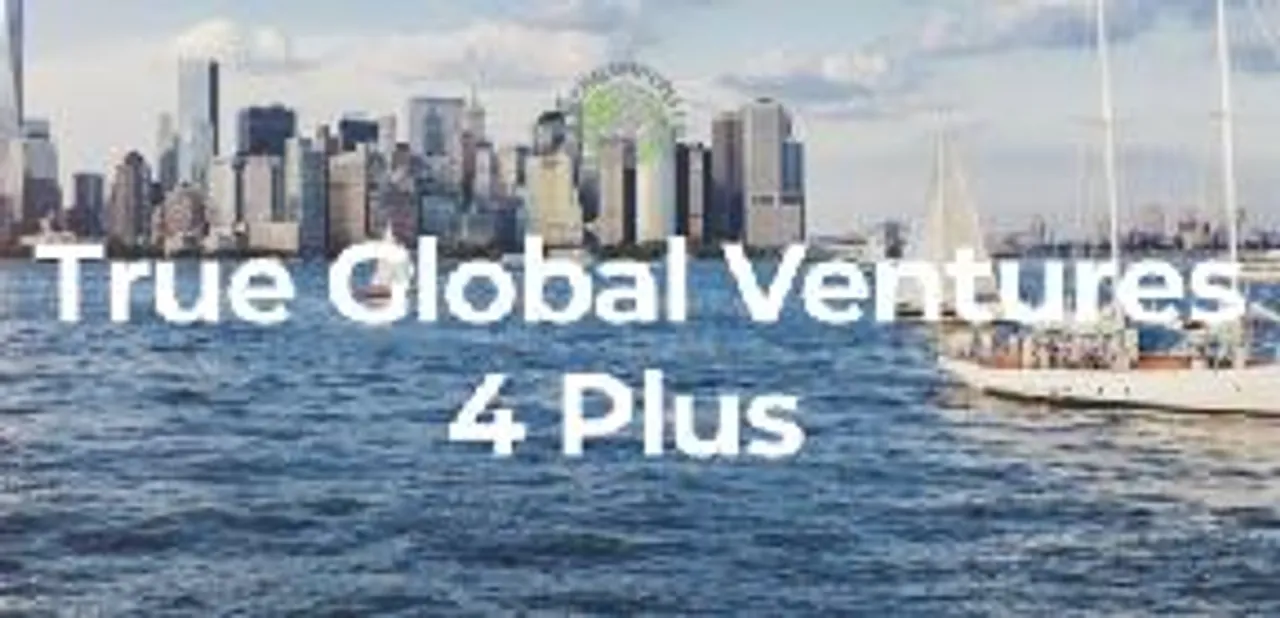 True Global Ventures 4 Plus Fund and Follow On Fund (TGV 4 Plus FoF) today announce a total investment of US$38m including a US$16m bought from the secondary market. TGV has previously communicated an investment of US$17m, this means that we have invested an additional US$21m.
This press release features multimedia. View the full release here: https://www.businesswire.com/news/home/20220922005582/en/
Animoca Brands recently raised a US$110m convertible led by Temasek, Bayou Capital and GGV, where TGV also participated.
TGV Partners across 20 cities around the globe support Animoca Brands' mission to deliver digital property rights to the world's gamers and Internet users, leading the play-and-earn model for the creators economy, and contributing to the Web3 Builders ecosystem of the open metaverse.
Globally, Animoca Brands has grown sales rapidly through its major business units including Yuga Labs / Ape Coin, The Sandbox, REVV ecosystem, Blowfish, Darewise (Life Beyond), and recently Tiny Tap. Animoca Brands has 380 investments in total.
TGV has been an early backer of Animoca Brands since early 2019. The company became a unicorn in May 2021.
TGV General Partner Kelly Choo comments, "We are happy to invest at scale in Web3, in a leading company like Animoca."
TGV General Partner Dušan Stojanović adds, "This is the largest investment TGV has ever done in one company as we see a large growth potential coming with massive adoption. With the Follow on fund newly set up, we invest in the best among our 15 portfolio companies in the TGV 4 Plus base Fund."
Yat Siu, the co-founder and executive chairman of Animoca Brands, was in Paris last week for the TGV 62nd conference and commented: "TGV has been a friend and wonderful supporter of the company and its ecosystem such as The Sandbox since 2019 and we are honored that they continue to support Animoca Brands and its vision to deliver true digital property rights to the world!"
Besides Animoca Brands, the TGV 4 Plus base fund has also invested in other leading companies such as The Sandbox (a subsidiary of Animoca Brands), Forge Global, Chromaway, Coinhouse, GCEX, Chronicled, Enjinstarter, Iomob, Dedoco and others.
TGV 4 Plus Follow on Fund focuses on investing a majority of its capital into selected TGV 4 Plus base fund companies. The TGV 4 Plus Follow On Fund will consider making additional investments in other late stage Web3 deals as the opportunities arise.
To get in touch with TGV, you can contact us via our Contact page: https://www.tgv4plus.com/contact.html
### ​
About Animoca Brands
Animoca Brands, a Deloitte Tech Fast winner and ranked in the Financial Times list of High Growth Companies Asia-Pacific 2021, is a leader in digital entertainment, blockchain, and gamification that is working to advance digital property rights and contribute to the establishment of the open metaverse. The company develops and publishes a broad portfolio of products including the REVV token and SAND token; original games including The Sandbox, Crazy Kings, and Crazy Defense Heroes; and products utilizing popular intellectual properties including Disney, WWE, Snoop Dogg, The Walking Dead, Power Rangers, MotoGP™, and Formula E. It has multiple subsidiaries, including The Sandbox, Blowfish Studios, Quidd, GAMEE, nWay, Pixowl, Forj, Lympo, Grease Monkey Games, Eden Games, Darewise Entertainment, Notre Game, and TinyTap. Animoca Brands has a growing portfolio of more than 340 investments, including Colossal, Axie Infinity, OpenSea, Dapper Labs (NBA Top Shot), Yield Guild Games, Harmony, Alien Worlds, Star Atlas, and others. For more information visit www.animocabrands.com or follow on Twitter or Facebook.
About True Global Ventures
The TGV4 Plus Follow On Fund (TGV 4 Plus FoF) completed its first closing in June 2022 for US$146m. TGV 4 Plus FoF has 15 General Partners (GP) who lead the fund and its Investment Committee, investing more than US$62m of their own money into the fund. This represents a total GP commitment of over 40% of the total fund size and over US$4m per GP on average. TGV 4 Plus FoF focuses on investing a majority of its capital into selected TGV 4 Plus base fund companies. Existing portfolio companies include Animoca Brands, The Sandbox, Forge Global, Chromaway, Coinhouse, GCEX, Chronicled, Enjinstarter, Iomob and Dedoco. Portfolio companies leverage Web3 technologies, incorporating blockchain as a competitive advantage to drive change with proven products. TGV is a distributed fund with a presence in 20 cities, including Singapore, Hong Kong, Taipei, Dubai, Abu Dhabi, Stockholm, Paris, Luxemburg, Madrid, Warsaw, New York, San Francisco, and Vancouver.
Visit us at www.tgv4plus.com, and follow us on LinkedIn and Twitter.
View source version on businesswire.com: https://www.businesswire.com/news/home/20220922005582/en/