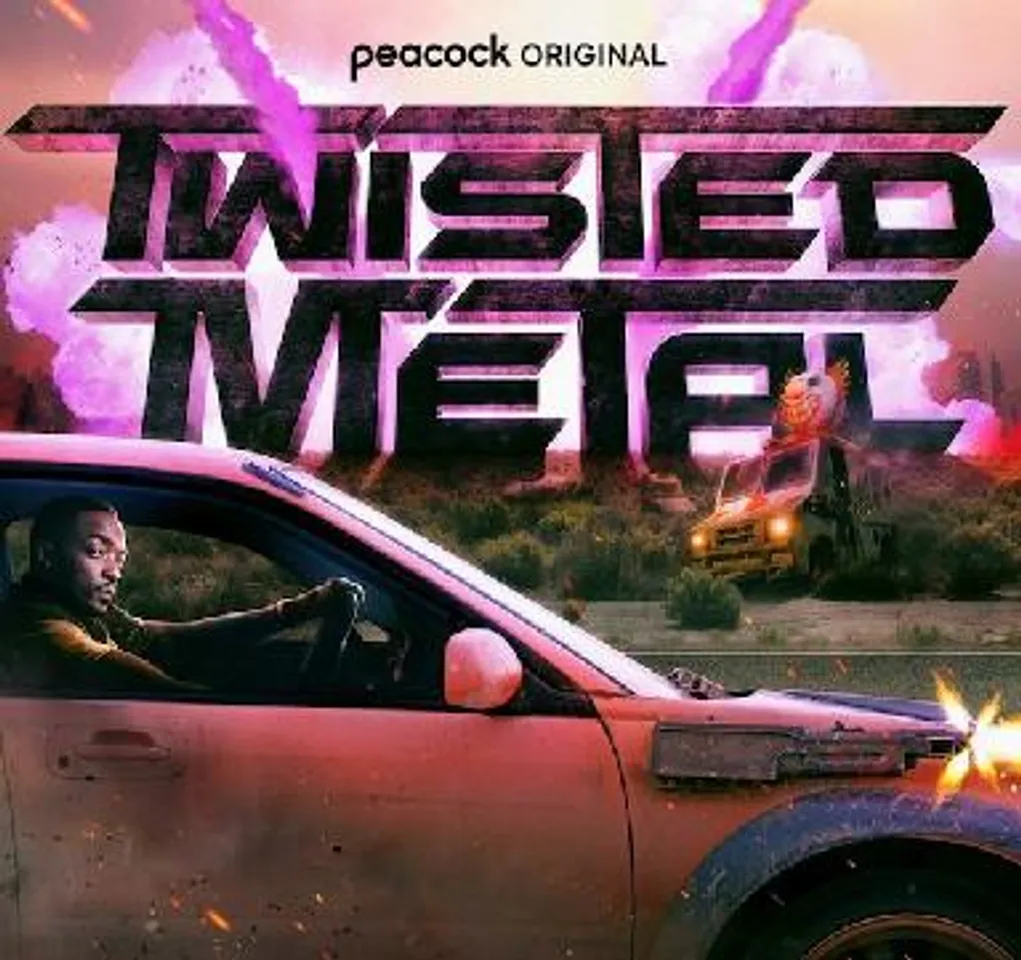 In a post-apocalyptic wasteland, John Doe, a talkative milkman with amnesia, is given a mission to traverse the desolate world to deliver a cryptic package in order to stay alive (and earn a better life).
The series stars Anthony Mackie, Stephanie Beatriz, Thomas Haden Church, Will Arnett, Richard Cabral, and Samoa Joe.
Twisted Metal, a live-action TV series based on the classic PlayStation game series, is a high-octane action comedy about a motor-mouthed outsider offered a chance at a better life, but only if he can successfully deliver a mysterious package across a post-apocalyptic wasteland.
With the help of a badass axe-wielding car thief, he'll face savage marauders driving vehicles of destruction and other dangers of the open road, including a deranged clown who drives an all too familiar ice cream truck.
Twisted Metal is a series created by writer duo Rhett Reese and Paul Wernick, written by Michael Jonathan Smith, Grant DeKernion, Alyssa Forleiter, Alison Tafel, Irving Ruan, Becca Black, Shaun Diston, Francesca and Jacqueline Gailes.
Helmed by Kitao Sakurai, Bill Benz and Jude Weng. The series stars streaming from 27th July 2023.