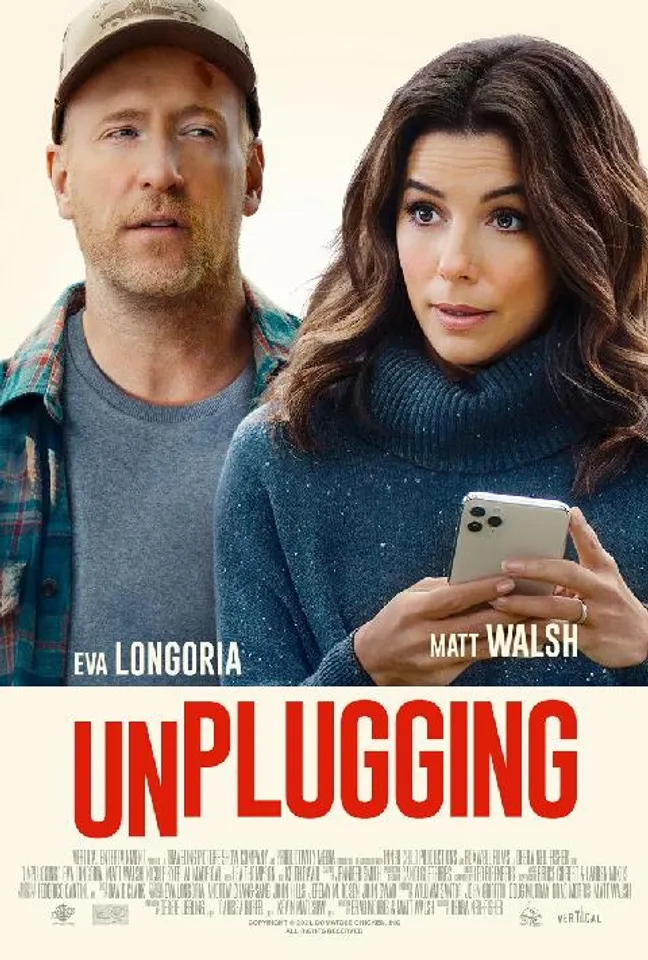 Vertical Entertainment drops the first official trailer for Unplugging, a fun comedy marking the directorial debut of film editor Debra Neil-Fisher. The film stars Eva Longoria, Matt Walsh, Nicole Byer, Al Madrigal, Lea Thompson, and Keith David.
to revive their marriage and reconnect, a couple Meet Dan and Jeanine Dewerson (played by Eva Longoria & Matt Walsh) take a self-prescribed digital detox weekend to a remote town. What starts as a perfect weekend getaway without technology quickly spirals out of control, forcing them to discover the only way home is to rely on each other.
The perfect get-away weekend quickly becomes disastrous with unearthly encounters, strong edibles, cranky locals, and a pesky one-eyed dog.
Unplugging is directed by the veteran film editor Debra Neil-Fisher, making her feature directorial debut after editing many other Hollywood movies.
The screenplay is written by Brad Morris and co-star Matt Walsh. The film is slated for 22nd April 2022.