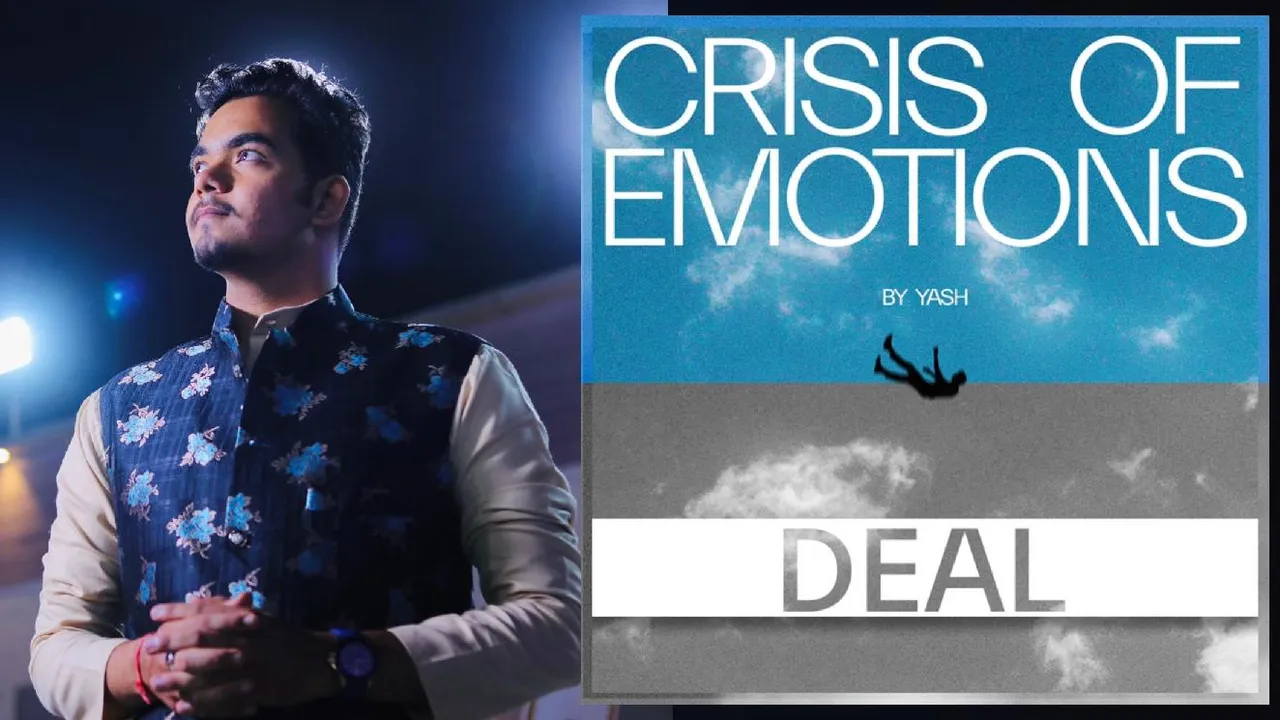 Yash has always had a passion for creative writing. Back in the days he used to write poems, quotes, couplets etc. 
He said he always wanted people to acknowledge his writings and wanted to showcase his talent to the rightful audience.
When he figured out that his poems sound like a song, he decided to take his passion to another level and started songwriting.
The passion for songwriting grew much deeper in 2020 when the entire world was under lock down. Yash used this opportunity to boost his creativity and prepared a big bunch of songs ready to be sung and produced. 
When he realised that he had zero connections with the music industry, he thought why not produce and perform the songs on his own.
And then he set up on the exciting journey to learn music production; so that he could make his own songs without going to someone else.He put hard work and sweat in practising music for two years and finally started to release his songs on YouTube. 
Yash says it will take some more time for him to master singing, so he is filling the time gap by producing rap songs until he can finally unveil the melodic Bangers.
Following the trend in rap industry, Yash has announced his debut EP (Extended play - short album) - "CRISIS OF EMOTIONS"  which will be having three songs namely Mashhoor, Deal and Raja .
He recently dropped the second track called Deal which is being loved by the audience. Yash has shown tremendous progress in terms of music production and audio engineering which were not even his sectors of expertise and interest, but still to shine in the industry and showcase his writing talent, he is catching up to the industry standards really quick and the latest track deal is the ultimate example of the level of quality he delivers in terms of lyrics writing, music production and audio.
Video link:
YASH'S INSTAGRAM - https://www.instagram.com/yash.dadhich/