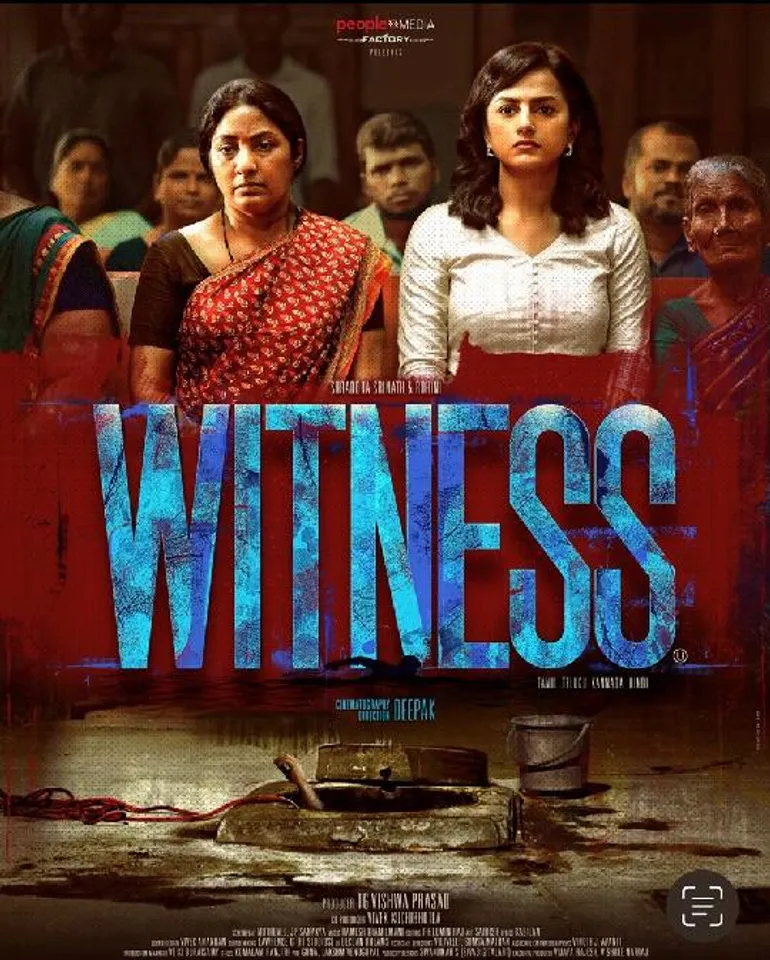 Vikram director Lokesh Kanagaraj just dropped the first look poster for Witness, a social drama addressing the issues faced by manual scavengers. The film revolves around the story of a mother and her son.
 
Helmed by cinematographer-turned-director Deepak, the film stars Shraddha Srinath and Rohini will play the lead roles along with Azhagam Perumal, Shanmugaraj, G Selva and Subatra Robert. 
 
Sharing the first look poster, Lokesh Kanagraj shared, "With the world of conservancy workers at its center, the movie WITNESS presents a never-seen-before view of metropolitan cities and the invisible corridors of power lying underneath them. #WITNESS First Look #21stCenturysGravestCrime @Dir_Lokesh @Shraddhasrinath @Rohinimolleti @vishwaprasadtg @vivekkuchibotla @peoplemediafcy @negativespace04 @Ramesharchi @nuttypillai @muthuveljanak @philoedit @kavikabilan2 @sivadigitalart @pro_guna @venupro" 
 
The film will be also be dubbed and released in Telugu, Kannada and Hindi, with music by Ramesh Thamilmani and editing by Master-fame Philomin Raj, the film is produced by People Media Factory.
 
As for Vikram, which is written and directed by Lokesh Kanagaraj and produced by Raaj Kamal Films International. The film features an ensemble cast with Kamal Haasan, Fahadh Faasil and Vijay Sethupathi along with Kalidas Jayaram, Narain, Antony Varghese and Arjun Das in supporting roles.  The film is slated for 3rd June 2022 release.