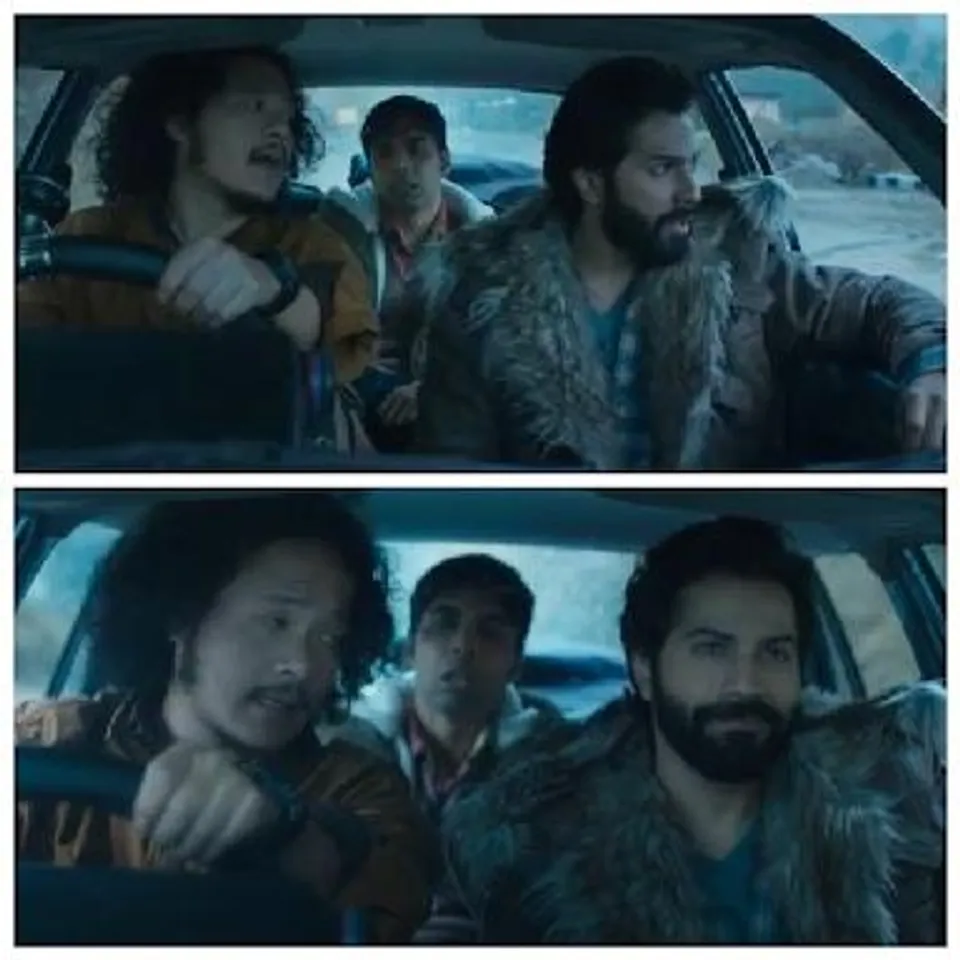 The makers of Bhediya has dropped teaser for the song titled Baaki Sab Theek, which is a quirky road-trip song, done in a rap style format. The official handle of Maddock Films shared the song teaser on social media, said, "Aa raha hai  ka road trip song!  #BaakiSabTheek out tomorrow. #25KoBhediya #Bhediya @MaddockFilms @Varun_dvn @kritisanon @Deepakyahanhai @nowitsabhi #PaalinKabak @amarkaushik #DineshVijan @nirenbhatt @Soulfulsachin @JIGARSARAIYA @SachinJigarLive @OfficialAMITABH @jiostudios @ZeeMusicCompany
The song is crooned by Varun Dhawan and Sachin-Jigar, the duo which has composed the song as well. The song is penned by Amitabh Bhattacharya, the full song will be out tomorrow. 
Helmed by Amar Kaushik, the film revolves around Bhaskar (Varun) who gets bitten by a wolf at a very special yet magical night that happens once in a year, and due to that bite he gets the abilities and characteristics of the wolf therefore turning him into a werewolf during full moon nights!
The film also stars Kriti Sanon as Dr. Anika Mittal, Deepak Dobriyal as Raju Mishra, Abhishek Banerjee as Guddu Gupta, and Paalin Kabak, along with Sharad Kelkar, who is the narrator in the film. 
Bhediya is the third instalment in Vijan's horror-comedy universe, and the film is scheduled to release on 25 November 2022.
https://newsonfloor.com/article/detail/varun-dhawan-starrer-bhediya-trailer-announcement-tomorrow-2065.htm