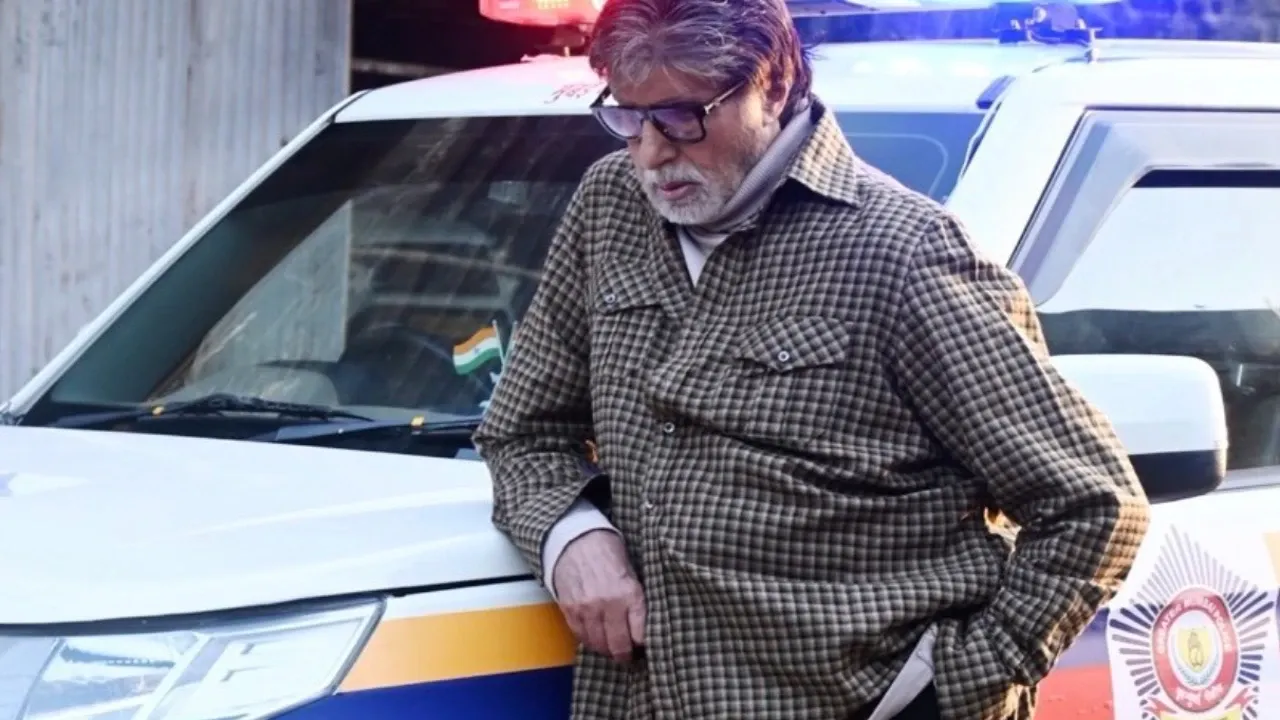 Amitabh Bachchan, the legendary Bollywood actor, is known for his iconic roles in the Indian film industry. He has a massive fan following, and his social media accounts have millions of followers. On Friday, Amitabh Bachchan shared a picture of himself on his Instagram account that went viral in no time. In the picture, he can be seen standing next to a Mumbai Police van with a serious expression on his face. He is wearing a checkered shirt and black pants, which he paired with black shoes. The picture has generated a lot of buzz among his fans, and they are eagerly awaiting to know the context behind it. 
The caption that Amitabh Bachchan used for the picture read, "…. arrested ..". This has created a lot of curiosity among the fans as to why he would be arrested. However, it is unclear whether this is a promotional stunt for his upcoming movie or just a fun picture that he shared with his fans. Nevertheless, the picture has already received thousands of likes and comments from his fans, who are expressing their love and admiration for the actor. 
Recently, Amitabh Bachchan was in the news for another reason. He had shared a picture on his social media account where he was seen riding a motorbike without wearing a helmet. This had created an uproar among his fans, who were concerned about his safety. However, in a recent blog post, Amitabh Bachchan clarified that the picture was taken during a location shoot on the streets of Mumbai. He further added that all safety measures were taken during the shoot, and he wore a helmet whenever required. 
Amitabh Bachchan has always been very active on social media and regularly shares pictures and updates about his life with his fans. His fans adore him not only for his acting skills but also for his humility and down-to-earth nature. He is an inspiration to millions of people around the world and continues to be one of the most loved actors in India. His pictures and updates on social media always generate a lot of buzz and keep his fans engaged.