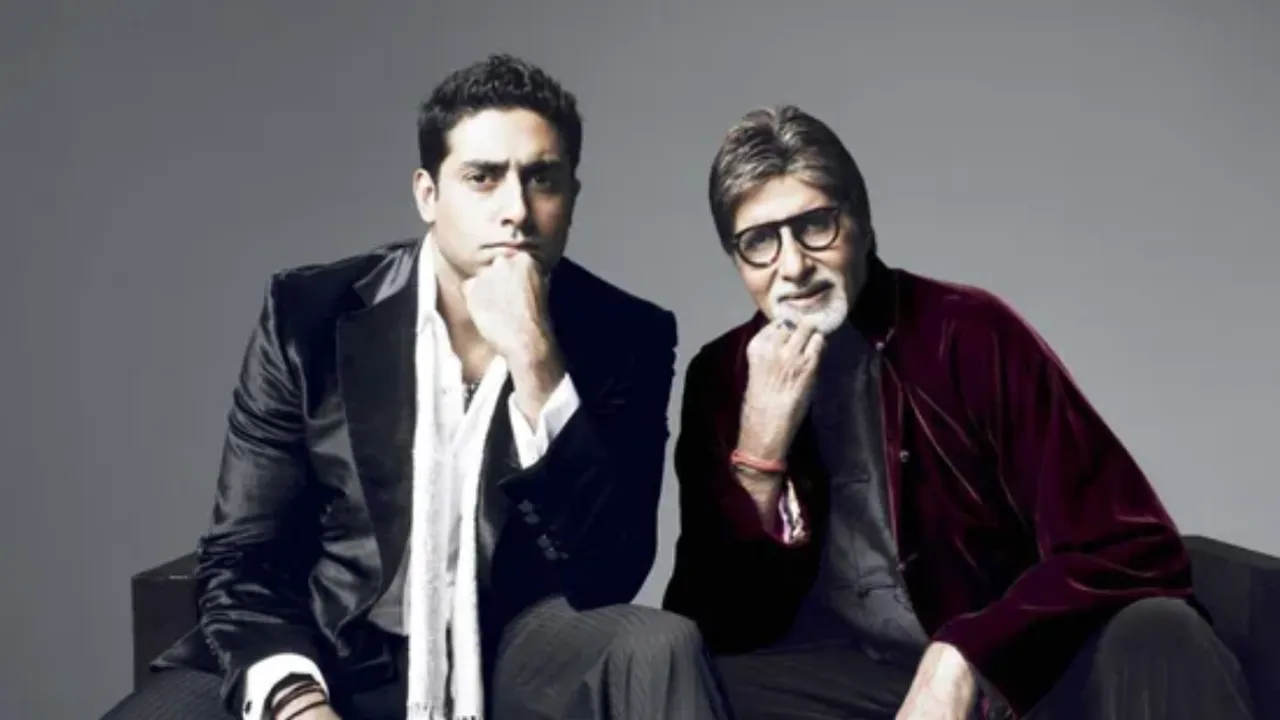 Amitabh Bachchan, often hailed as the "Shahenshah" of Bollywood, has had an illustrious career spanning over five decades. Known for his powerful performances and iconic presence, Bachchan has worked with several renowned directors and actors in the industry. One such director is R Balki, who considers Bachchan as his lucky charm. In this article, we will explore the collaboration between Amitabh Bachchan and R Balki, highlighting their successful partnership and the impact it has had on Bollywood.
The Early Days
Amitabh Bachchan's journey in the film industry began in the early 1970s when he made his acting debut with the film "Saat Hindustani." He soon rose to prominence with his stellar performances in movies like "Zanjeer" and "Deewaar." Bachchan's ability to portray complex characters with depth and conviction earned him critical acclaim and a massive fan following.
R Balki: A Visionary Director
R Balki, an advertising professional turned filmmaker, made his directorial debut with the critically acclaimed film "Cheeni Kum" in 2007. Known for his unique storytelling style and unconventional themes, Balki brought a fresh perspective to Indian cinema. His subsequent films like "Paa" and "Ki & Ka" further established his reputation as a director with a distinct vision.
The Collaboration Begins: "Cheeni Kum"
In 2007, R Balki approached Amitabh Bachchan for the lead role in his debut film "Cheeni Kum." The movie revolved around a romance between a 64-year-old chef and a 34-year-old woman. Bachchan's portrayal of the quirky and lovable chef impressed both critics and audiences alike. The film not only showcased Bachchan's versatility as an actor but also marked the beginning of a successful collaboration between Bachchan and Balki.
"Paa": A Heartwarming Tale
In 2009, R Balki and Amitabh Bachchan joined forces once again for the film "Paa." The movie featured Bachchan in an extraordinary role, playing a child suffering from a rare genetic disorder called progeria. Bachchan's portrayal of a 12-year-old boy at the age of 67 amazed everyone and won him numerous awards. "Paa" not only showcased Bachchan's acting prowess but also highlighted Balki's ability to tell heartwarming stories with a unique twist.
"Shamitabh": A Tale of Dreams and Aspirations
The year 2015 saw the release of "Shamitabh," another collaboration between Amitabh Bachchan and R Balki. The film explored the relationship between a mute aspiring actor and a washed-up alcoholic actor who lends his voice to him. Bachchan's powerful performance as the character Amitabh Sinha garnered critical acclaim and proved once again why he is considered one of the greatest actors in Indian cinema.
"Ki & Ka": Breaking Stereotypes
In 2016, R Balki directed the film "Ki & Ka," which presented a refreshing take on gender roles in Indian society. The movie starred Amitabh Bachchan in a cameo appearance, further strengthening the bond between the actor and director. Bachchan's presence added a touch of credibility to the film and delighted his fans.
The Impact of the Collaboration
The collaboration between Amitabh Bachchan and R Balki has had a significant impact on Bollywood. Their films have not only been commercially successful but also pushed the boundaries of traditional storytelling. Balki's unconventional narratives combined with Bachchan's powerful performances have created a unique cinematic experience for the audience.
Conclusion
Amitabh Bachchan's association with R Balki has proven to be a winning combination in Bollywood. The duo has consistently delivered exceptional films that have entertained and inspired audiences. Bachchan's ability to bring characters to life, coupled with Balki's visionary storytelling, has cemented their partnership as one of the most successful in the industry. As fans eagerly await their next collaboration, it is clear that Amitabh Bachchan will continue to be the good luck charm for R Balki's films.