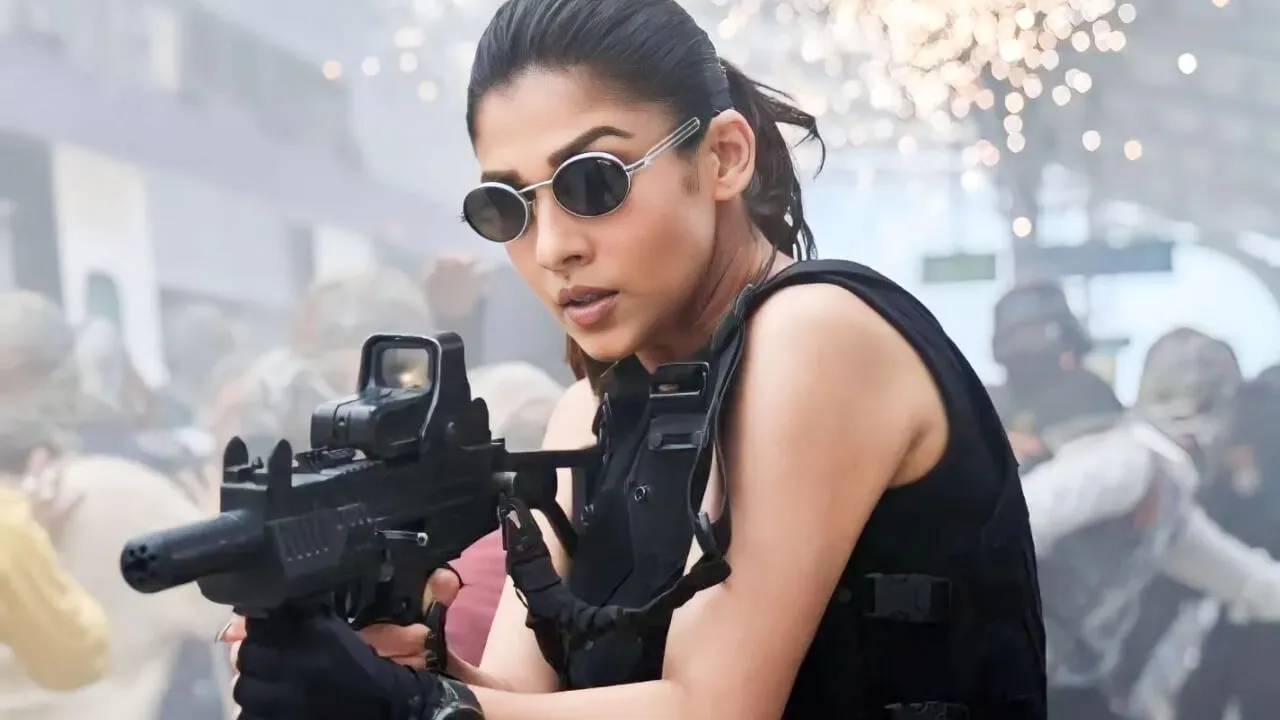 In a surprising turn of events, Tamil star Nayanthara has made her foray into social media by joining Instagram. Her Instagram debut comes just before the release of the trailer for her upcoming film, Jawan, where she shares the screen with renowned actors Shah Rukh Khan and Vijay Sethupathi. Nayanthara's first Instagram post showcases her embracing motherhood, as she shares a video of herself carrying her sons Uyir and Ulag while striking a stylish pose. This unexpected move has left fans delighted, eagerly awaiting more updates from the talented actress. Let's delve into the details of Nayanthara's Instagram debut and her excitement for working with SRK in Jawan.
The Arrival on Instagram: A Joyful Surprise
Nayanthara's entry into the world of Instagram has brought immense joy to her fans. After years of anticipation, the wait is finally over. The actress announced her arrival with a heartwarming video on her Instagram feed, capturing a tender moment of motherhood. The video features Nayanthara carrying her sons, Uyir and Ulag, as she strikes a pose that exudes style and grace. The background score of her latest blockbuster, Jailer, composed by the talented Anirudh Ravichander, adds an emotional touch to the clip.
As news of Nayanthara's Instagram debut spread, fans flooded her post with comments expressing their excitement and happiness. One social media user commented, "Wow! Finally, the wait is over," while another wrote, "So happy to see you here." The outpouring of support and love from her fans is a testament to the impact Nayanthara has made in the Tamil film industry.
Embracing Motherhood: Nayanthara's First Instagram Post
Nayanthara's first Instagram post resonates with the theme of motherhood, capturing a beautiful moment between the actress and her sons. The video showcases her love and devotion as a mother, highlighting the deep bond she shares with her children. As Nayanthara gracefully carries her sons, the joy on her face is evident, reflecting her role as a loving and caring mother.
The choice of the Jailer score as the background music adds an emotional layer to the post. Anirudh Ravichander's hauntingly beautiful composition sets the perfect mood, underscoring the significance of this moment for Nayanthara and her fans. Through this post, Nayanthara not only shares a glimpse of her personal life but also celebrates the joys of motherhood, inspiring her followers.
"Naan vandhutaen nu sollu" - Nayanthara
Jawan Trailer Release: A Collaboration with Shah Rukh Khan
Soon after her Instagram debut, Nayanthara delighted her fans with yet another exciting update. She posted the trailer of Jawan on her Instagram feed, expressing her happiness and enthusiasm for working with the legendary Shah Rukh Khan. This collaboration between two powerhouses of the Indian film industry has created a buzz among movie enthusiasts and fans alike.
The Jawan trailer offers a glimpse into the action-packed world of the film, showcasing Nayanthara's dynamic presence alongside Shah Rukh Khan and Vijay Sethupathi. The chemistry between the actors, combined with the gripping storyline, promises a thrilling cinematic experience. As Nayanthara embarks on this new venture, her fans eagerly await the release of Jawan on September 7th, eager to witness her remarkable performance.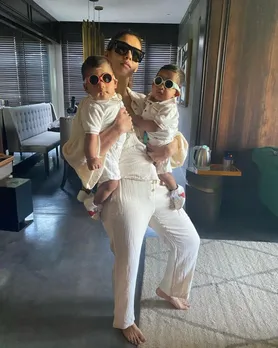 "My First With My Favvvv @iamsrk. A lot of love, passion, and hard work has gone into making this film. Hope you like it and keep showering the love as always. #JawanTrailer Out Now" - Nayanthara
Conclusion
Nayanthara's Instagram debut has brought immense joy to her fans, who have eagerly awaited this moment for years. Her first post, capturing a beautiful moment of motherhood, reflects her deep bond with her sons and celebrates the joys of being a mother. Additionally, her excitement for working with Shah Rukh Khan in Jawan is palpable, as she shares the film's trailer with her followers. As Nayanthara continues to make her mark in the Tamil film industry, her fans eagerly anticipate the release of Jawan, eager to witness her exceptional talent on the big screen. Stay tuned for more updates from Nayanthara as she takes Instagram by storm.