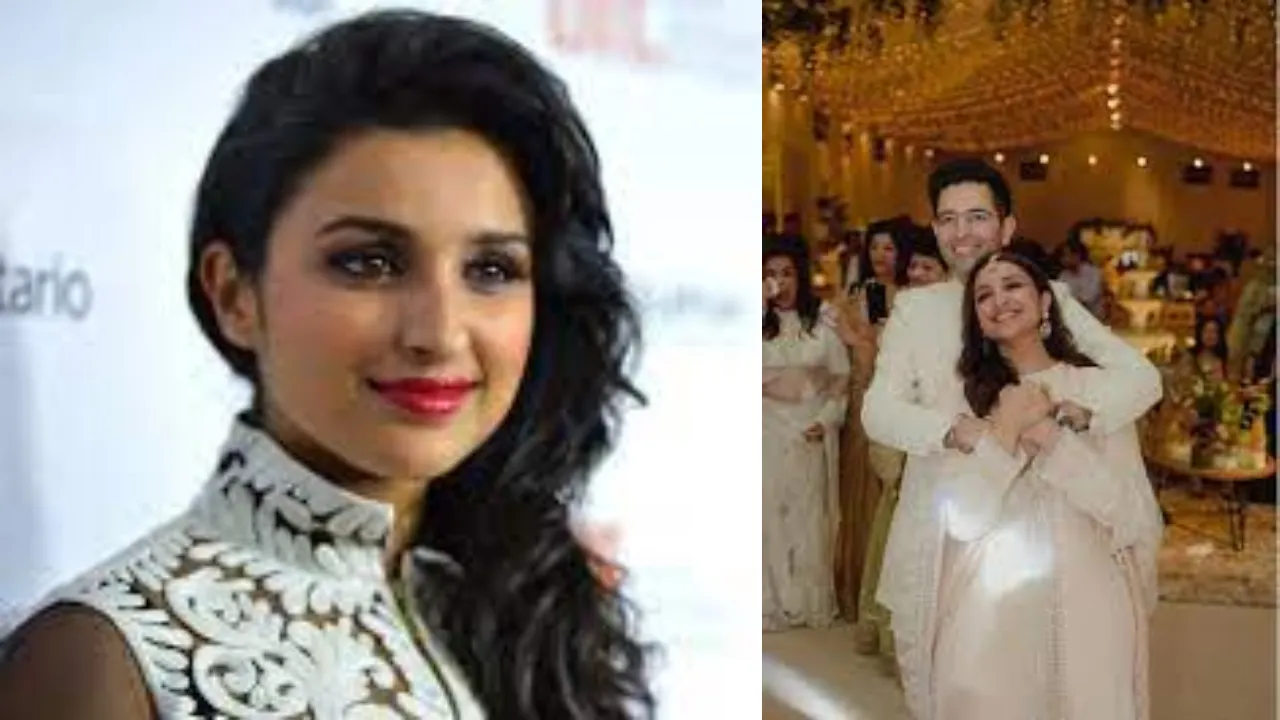 Parineeti Chopra, the talented Bollywood actress, and Raghav Chadha, the dynamic Aam Aadmi Party (AAP) MP, are all set to embark on a journey of love and togetherness. Their wedding festivities have begun with great zeal and excitement. This royal celebration is scheduled to take place in the enchanting city of Udaipur on September 24. As their families gather in the City of Lakes, let us take a closer look at the loved ones who will grace this joyous occasion.
Meet the Chopras
Parineeti Chopra, often recognized as the cousin of global icon Priyanka Chopra, comes from a close-knit family that she holds dear to her heart. While it is widely known that Priyanka and Parineeti share a special bond, there is more to Parineeti's family than meets the eye.
Parineeti's Father: Pawan Chopra
Parineeti's father, Pawan Chopra, is not only a businessman but also a man with a passion for singing. He has even had the privilege of performing on stage alongside Ashok Chopra, Priyanka's father, as part of their band, The Chopra Brothers. Pawan Chopra's dedication and talent have earned him respect not only within the family but also in the Indian Army, as he has supplied goods to them.
Parineeti's Mother: Reena Chopra
Reena Chopra, Parineeti's mother, was born and raised in Kenya before her marriage to Pawan Chopra. A talented artist, Reena fell in love with Pawan during one of his musical performances. After their marriage, she shifted to Ambala and embraced her new role as a homemaker. The love and support Reena provides to her family are truly invaluable.
Parineeti's Siblings: Sahaj and Shivang
Parineeti, the eldest among her siblings, shares a special bond with her two brothers, Sahaj and Shivang. While Sahaj, the middle child, has ventured into the world of entrepreneurship, Shivang has pursued a career in medicine. Interestingly, Sahaj also had a brush with the film industry as an assistant director for Parineeti and Aditya Roy Kapur's film, 'Dawat-E-Ishq.' However, he revealed in an interview that acting was never his aspiration.
Shivang, the youngest member of the Chopra clan, is not only a talented doctor but also a trained scuba-diver. He shares Parineeti's passion for music and has even collaborated with his sister on covers, which they shared on social media. His love for sneakers is evident from his Instagram bio, where he proudly identifies himself as a 'sneakerhead.'
Meet the Chadhas
As we dive deeper into the world of Parineeti and Raghav's wedding festivities, let us now turn our attention to the Chadha family and the significant role they play in Raghav's life.
Raghav's Father: Sunil Chadha
Sunil Chadha, Raghav's father, is a well-established businessman based in Delhi. His support and guidance have undoubtedly played a crucial role in shaping Raghav's journey into politics, making him the youngest MP in recent times.
Raghav's Mother: Alka Chadha
Alka Chadha, Raghav's mother, is a loving homemaker who shares a close bond with her son. Her presence and unwavering support have been instrumental in Raghav's pursuits and achievements. Together, they form a strong pillar of support for each other.
Raghav's Sister: Alka Chadha
Raghav has an elder sister named Alka Chadha, who is a chartered accountant. Her accomplishments and expertise in her field add another layer of pride to the Chadha family. The strong sibling bond between Raghav and Alka is evident in their shared moments of joy and celebration.
The Union of Two Families
As the Chopra and Chadha families come together to celebrate the union of Parineeti and Raghav, the air is filled with anticipation and excitement. The wedding festivities promise to be a grand affair, befitting the royal setting of Udaipur. We eagerly await the joyous moments and cherished memories that will be created during this auspicious occasion.
Stay tuned as we bring you the latest updates on Parineeti Chopra and Raghav Chadha's wedding. Join us in celebrating this beautiful union of love, culture, and togetherness.