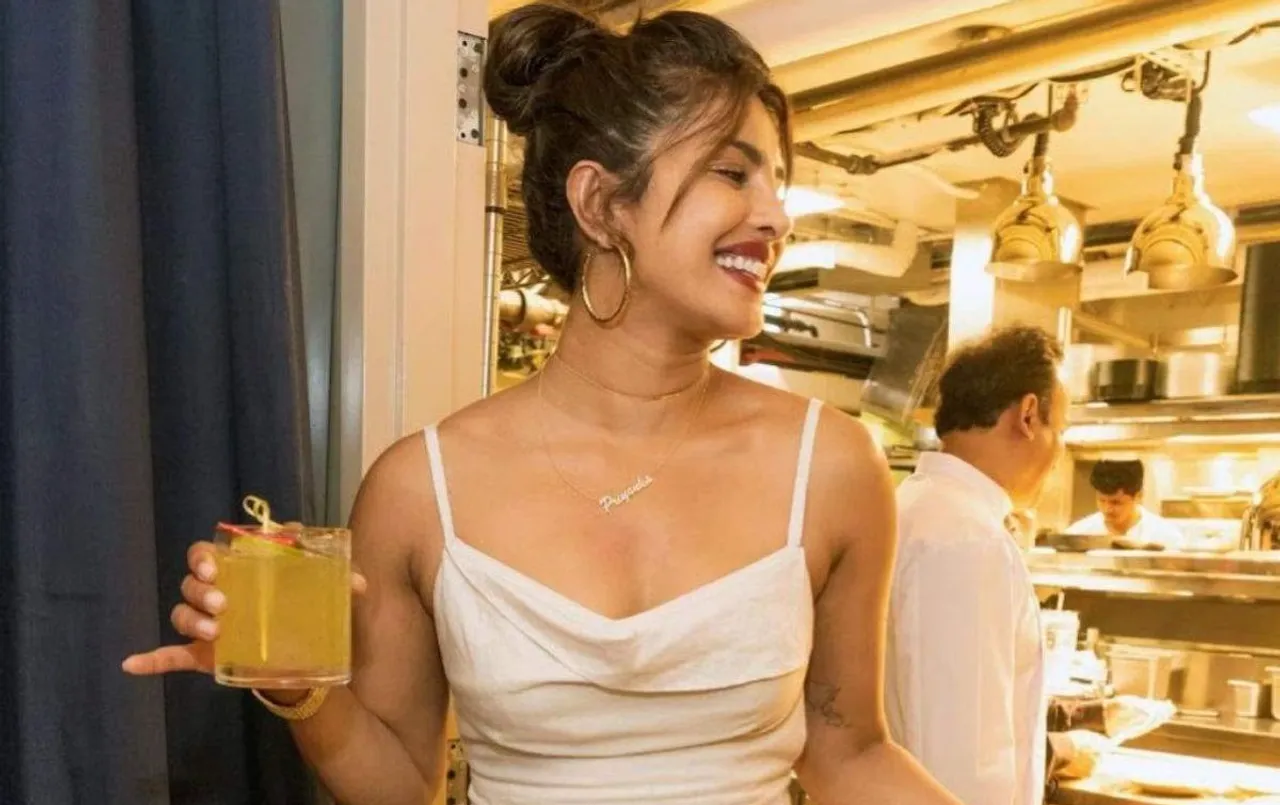 Priyanka Chopra Jonas has recently announced her decision to step down from her partnership with Sona, a renowned Indian restaurant based in New York City. After two years of being involved in the venture, Priyanka has decided to broaden her ambitions on a global scale, allowing her to explore new opportunities. While she will no longer be involved as a creative partner, Sona will continue to thrive under the management of co-founder Maneesh K. Goyal. This article delves into the details of Priyanka's departure and the future of Sona.
Priyanka's Departure from Sona
Priyanka Chopra Jonas, a well-known actress and entrepreneur, has officially stepped away from her partnership with Sona, an Indian restaurant that opened its doors in 2021. Despite the challenges posed by the COVID-19 pandemic, Sona quickly gained popularity and became a celebrated culinary destination in New York City. However, Priyanka has chosen to relinquish her involvement in the restaurant, allowing her to pursue other global endeavors.
According to reports, Priyanka's departure from Sona will enable her to expand her ambitions and explore new opportunities worldwide. While the decision to step down marks the end of her creative partnership with the restaurant, Priyanka's contributions and dedication in bringing Indian culture to the forefront will always be remembered.
Sona's Future: Managing the Transition
Although Priyanka Chopra Jonas is no longer part of Sona, the restaurant will continue to operate under the guidance of co-founder Maneesh K. Goyal. Maneesh expressed his gratitude for Priyanka's partnership and support, acknowledging her as the driving force behind the restaurant's creative vision. While Priyanka may have stepped away as a creative partner, she will always be considered a part of the Sona family.
The management team at Sona is excited about the future and the new chapters that await them. Maneesh, along with the dedicated staff, will ensure the restaurant's continued success and commitment to delivering an exceptional dining experience. Sona's loyal patrons can rest assured that the restaurant will maintain the same standards of excellence they have come to expect.
Acknowledging Priyanka's Achievements
Throughout her career, Priyanka Chopra Jonas has continuously strived to bring Indian culture to the forefront. Whether it's through her captivating performances in film and television or her involvement in culinary ventures, Priyanka has been a passionate advocate for showcasing the richness of Indian heritage. Sona was a proud and significant moment in her career, and its success further solidifies Priyanka's commitment to storytelling and promoting Indian haute cuisine.
Priyanka's Ventures Beyond Sona
As Priyanka bids farewell to her partnership with Sona, she embarks on new and exciting projects. One such project is her upcoming film, "Heads of State," in which she will star alongside renowned actors John Cena and Idris Elba. This new endeavor represents Priyanka's continued presence in the entertainment industry and her commitment to engaging storytelling.
Conclusion
Priyanka Chopra Jonas's decision to step away from her partnership with Sona marks a significant transition for both the actress and the restaurant. While Sona will continue to flourish under the management of Maneesh K. Goyal, Priyanka will explore new opportunities on a global scale. Her departure from Sona is a testament to her ambition and dedication to promoting Indian culture. As she embarks on new ventures, Priyanka's fans and supporters eagerly await her next chapter in the entertainment industry.