Shehnaaz Gill, the popular Indian actress and model, recently shared a video on Instagram that captured the hearts of her fans. Recently, the actress and model shared a video on Instagram that has taken the internet by storm. Shehnaaz's infectious smile and energy have captivated her fans once again, making them fall in love with her even more.
A Must-Watch for Fans!
In just 30 seconds, we got a glimpse into her world and were mesmerized by her positive vibes and charming personality. Her video showcased a variety of activities that she enjoys, such as dancing, singing for her fans, and having fun. However, what really stood out was the emotional moment. We saw that she got emotional for a moment.

Shehnaaz celebrates fan's birthday
Towards the end of the video, Shehnaaz celebrating one of her fan's birthdays with cake. She fed him with a piece of cake and took a selfie with him, making his day even more special. This act of kindness showed us that Shehnaaz is not only a talented actress but also a pure soul who cares about her fans. It is no wonder that so many people love her for her kind nature and down-to-earth personality.
Spreading Joy Everywhere She Goes
Shehnaaz's positive energy and infectious smile have won the hearts of millions of fans across India and beyond. She has become a role model for many young people who aspire to be like her. Her fans appreciate her for being real and genuine, and for staying true to herself despite her fame and success. She is an inspiration to many and embodies the values of hard work, perseverance, and kindness.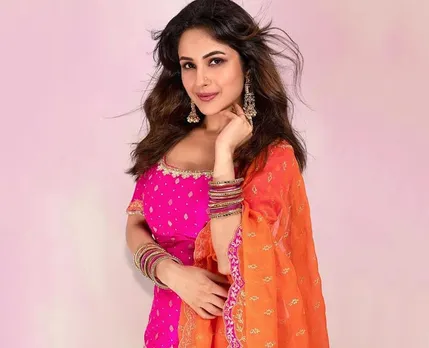 We wish Shehnaaz Gill all the very best for her future endeavors. Her recent Instagram video has given us a glimpse into her world and made us fall in love with her even more. She is an exceptional actress, model, and human being who has touched the hearts of many with her positivity and kind-hearted nature. We look forward to seeing more of her work and hope that she continues to inspire us all with her talent and grace.