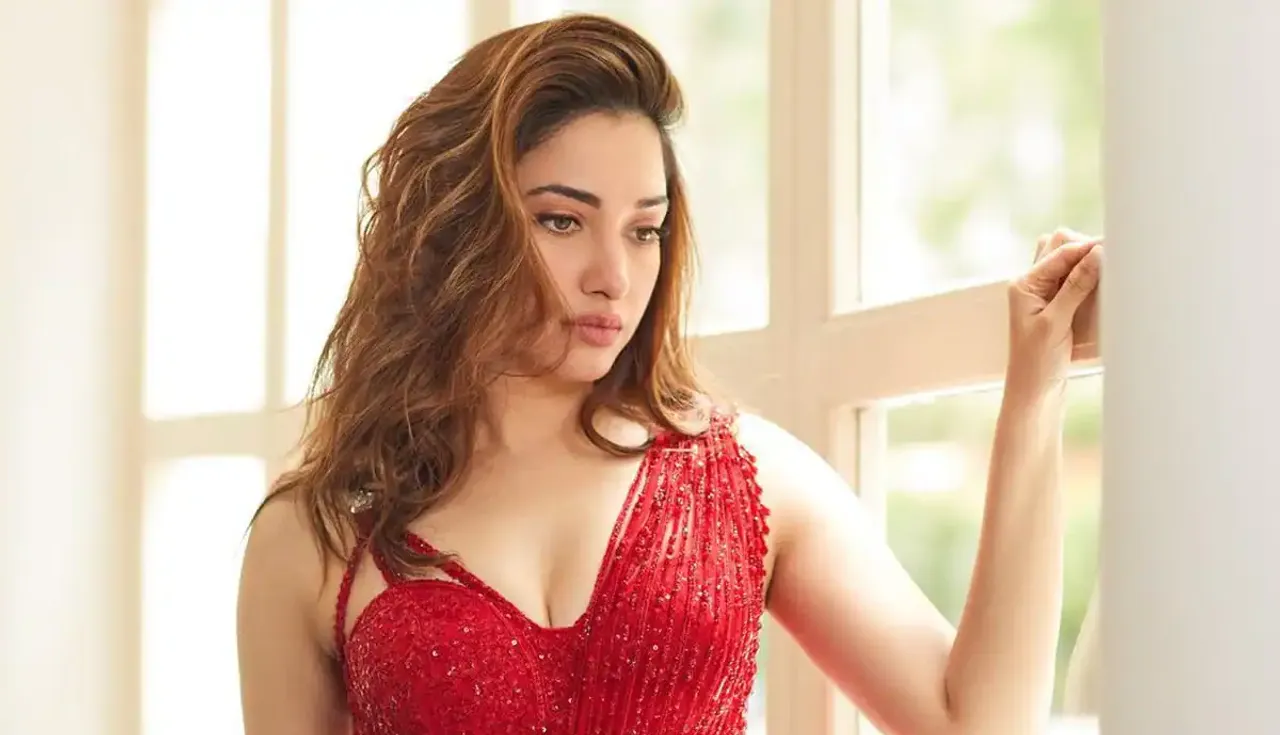 Tamannaah Bhatia, the talented and beautiful Indian actress, has been making headlines recently with rumors of her relationship with Vijay Varma. While the couple has not confirmed or denied these reports, there is now speculation that Tamannaah is planning to take the plunge and get married. Let's delve into the details and find out more about this exciting development.
Tamannaah's Plans to Settle Down
According to a report by Siasat.com, Tamannaah Bhatia has been discussing her plans to settle down with her family members and close friends. The news portal suggests that the actress is preparing to tie the knot in the near future. However, it remains unclear whether she will be marrying Vijay Varma or someone else altogether.
The Relationship Rumors
The rumors surrounding Tamannaah Bhatia and Vijay Varma's alleged relationship first began when a video surfaced on social media, reportedly showing the two actors sharing a kiss at a New Year's event in Goa earlier this year. Although their faces were not clearly visible in the clip, fans speculated that it was indeed Tamannaah and Vijay. Since then, they have been spotted together on several occasions, fueling further speculation about their romantic involvement.
Paparazzi Spottings
Just recently, Tamannaah and Vijay were caught by the paparazzi while driving back after a supposed romantic dinner date in Mumbai. The pictures of their outing quickly went viral on social media platforms, intensifying the curiosity around their relationship. While these sightings have certainly added fuel to the rumors, the couple has remained tight-lipped about their personal lives, leaving fans and the media to speculate.
Vijay's Social Media Interaction
Adding to the intrigue, Vijay Varma hosted an 'Ask Me Anything' session on social media where a fan playfully asked him if he liked 'tamatar' (tomatoes), which happens to be the nickname he reportedly uses for Tamannaah. In response, Vijay playfully replied, "My fav," accompanied by tomato emojis. This exchange between the two actors further fueled speculation about their alleged relationship. Additionally, when Vijay and Sonakshi Sinha announced the premiere of their web series Dahaad at the Berlinale, Tamannaah congratulated them. Vijay, in turn, thanked her and affectionately referred to her as "Tamatar."
The Mystery Unraveled
While Tamannaah and Vijay's relationship status remains uncertain, fans and the media eagerly await any official confirmation or denial. Until then, the speculation and rumors continue to swirl around these talented actors. It is worth noting that both Tamannaah and Vijay have achieved considerable success in their respective careers, and their alleged relationship has only added to their popularity and the curiosity surrounding their personal lives.
Conclusion
Tamannaah Bhatia's rumored plans to get married have piqued the interest of fans and the media alike. As the actress discusses her future with her loved ones, the question of whether she will marry Vijay Varma or someone else remains unanswered. Until an official announcement is made, fans will continue to follow their favorite stars, eagerly awaiting more news about their personal lives. As the speculation continues, Tamannaah and Vijay's alleged relationship has only added to their charm and appeal, making them the subject of many conversations in the entertainment industry.