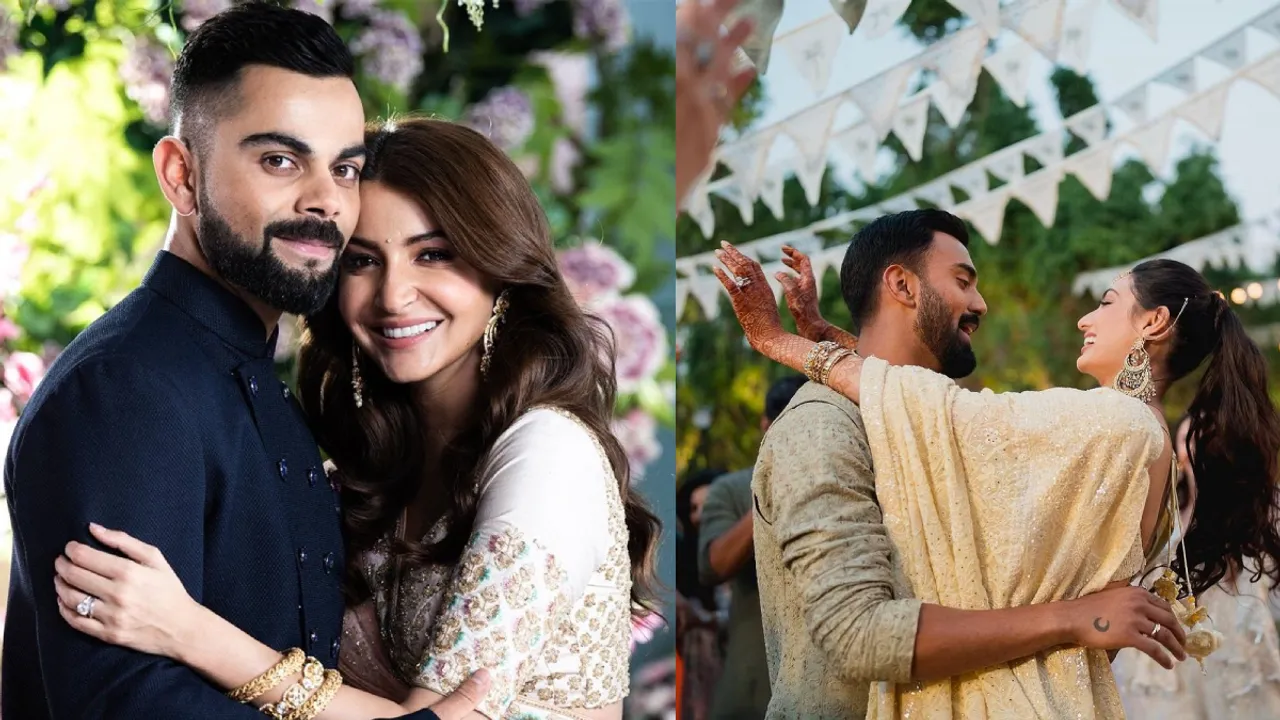 Anushka Sharma and Athiya Shetty celebrates the match winning partnership of Virat Kohli and KL Rahul, which helped Indian cricket team to secure a six-wicket victory over Australia at Chennai's Chepauk stadium to kickstart their ICC Cricket World Cup. 
The Rise of Virat Kohli and KL Rahul
Virat Kohli and KL Rahul, on the other hand, have made a name for themselves in the world of cricket. Kohli, the former captain of the Indian cricket team, is widely regarded as one of the best batsmen in the world. Rahul, a talented batsman himself, has shown great potential and has won over fans with his impressive performances.
Anushka Sharma's Praise for Virat Kohli
Anushka Sharma, who is married to Virat Kohli, has always been his biggest supporter. Actor Anushka Sharma took to her social media profile and shared a story, cheering her husband and cricketer Virat Kohli's win. She shared a post on her stories which she captioned with a blue-heart emoticon.
 
Athiya Shetty's Appreciation for KL Rahul
Proud wife Athiya Shetty also lauded her husband KL Rahul's splendid knock in the ICC Cricket World Cup opener against Australia. Taking to Instagram, Athiya shared a video on her stories which she captioned, "Best guy ever," followed by a red heart emoticon.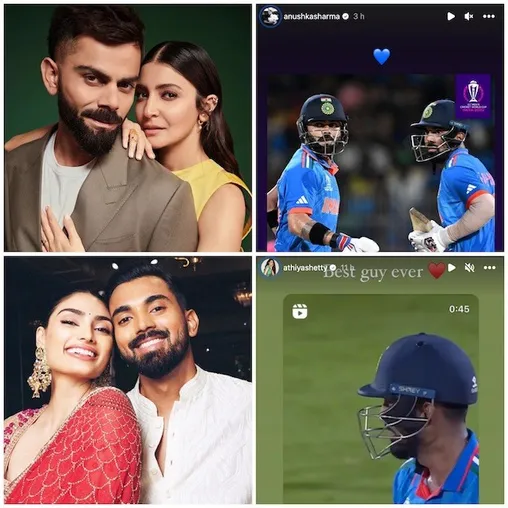 The Impact of Celebrity Support
The words of praise from Anushka Sharma and Athiya Shetty hold great significance, as they come from respected figures in the entertainment industry. Celebrity support can have a profound impact on athletes, boosting their confidence and motivating them to perform even better. It also helps in bridging the gap between different realms of stardom and fostering a sense of unity among celebrities from different fields.
Social Media Buzz
Unsurprisingly, social media platforms were abuzz with the news of Anushka Sharma and Athiya Shetty's praise for Virat Kohli and KL Rahul. Fans from both the film and cricket industries took to their accounts to express their excitement and appreciation for the support shown by these influential personalities. The hashtags #AnushkaPraisesVirat and #AthiyaSupportsKL gained traction, further highlighting the impact of their words.
Conclusion
The admiration and support shown by Anushka Sharma and Athiya Shetty for Virat Kohli and KL Rahul have added another layer of appreciation to their already illustrious careers. This display of friendship and camaraderie between celebrities from different domains is a testament to the power of connections and the positive impact they can have. As fans, we can only hope to witness more such instances of support and encouragement within the entertainment and sports industries.