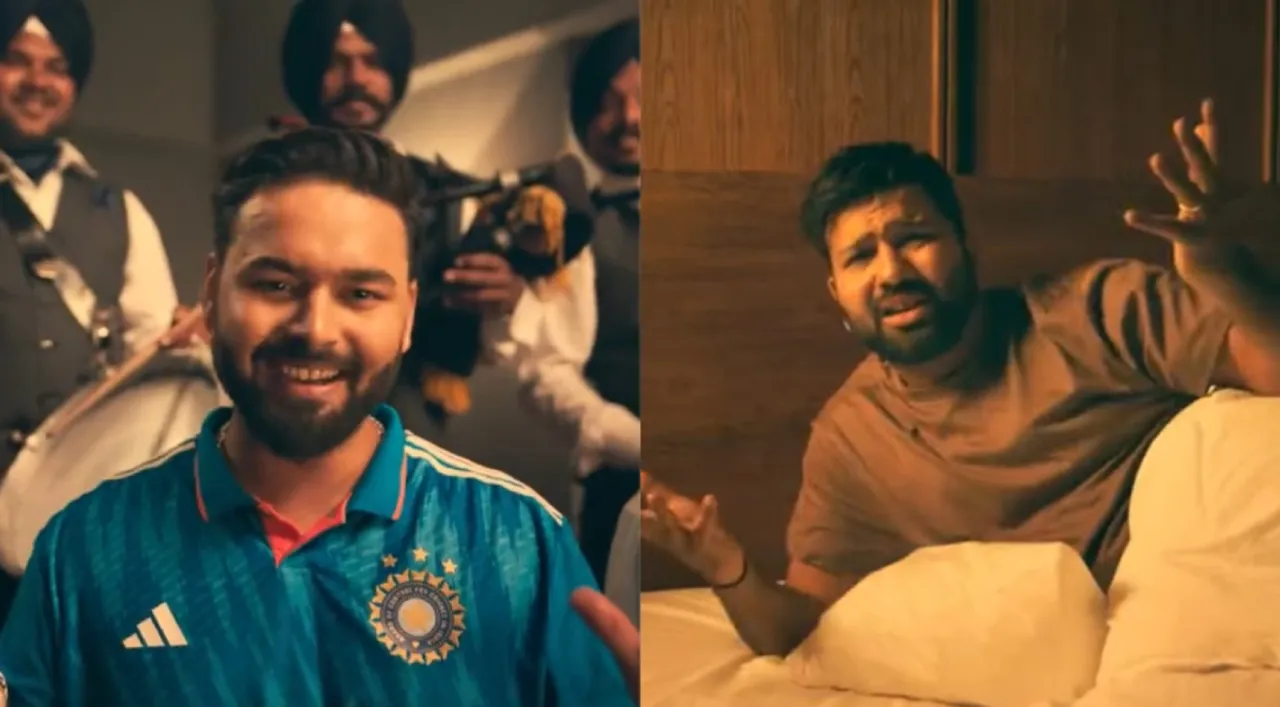 Dream11, the popular fantasy gaming platform, has recently launched a captivating new ad campaign featuring renowned cricketers Rishabh Pant and Rohit Sharma. This campaign comes just in time for the upcoming ODI World Cup, aiming to excite cricket fans who are also interested in online gaming. Dream11, being the lead sponsor for the Indian cricket team, has collaborated with Pant and Sharma to create a promotional video that showcases their commitment to excellence and the extra efforts required to emerge victorious in crunch situations.
The Thoda Extra Campaign
The Dream11 ad campaign, titled 'Thoda Extra,' revolves around the concept of going the extra mile to achieve success. The campaign tagline reflects the philosophy that extra efforts are essential for performing better and winning in high-pressure moments. The promotional video features Pant waking up Sharma earlier than the practice time, emphasizing the need for additional dedication and hard work.
"World Cup hai, jeetne ke liye kuch bhi karenge. Par agli baar, band mein bajaunga." - Rishabh Pant
.@RishabhPant17 #WorldCup hai, jeetne ke liye kuch bhi karenge. Par agli baar, band mein bajaunga. #thodaextra @Dream11
.
.#Collab #Ad #Dream11 pic.twitter.com/ykG5V9pKj3

— Rohit Sharma (@ImRo45) October 4, 2023
Dream11's Association with Indian Cricket Team
Dream11's association with the Indian cricket team as their lead sponsor adds credibility to their platform. The collaboration with Pant and Sharma further strengthens their bond with cricket enthusiasts. As the quadrennial cricketing extravaganza approaches, Dream11 aims to provide cricket fans with an immersive gaming experience while supporting their favorite team.
The Importance of Online Gaming in the Cricketing World
Online gaming has gained significant popularity among cricket enthusiasts, especially with the rise of fantasy sports platforms like Dream11. These platforms allow users to create their virtual teams and compete against each other based on the real-time performance of players in actual matches. This innovative concept has revolutionized the way fans engage with the sport and has become an integral part of the cricketing ecosystem.
Conclusion
Dream11's new ad campaign featuring Rishabh Pant and Rohit Sharma ahead of the 2023 World Cup is a testament to the platform's commitment to providing cricket fans with an immersive gaming experience. By associating with the Indian cricket team and showcasing the philosophy of going the extra mile, Dream11 aims to engage users and enhance their excitement for the upcoming World Cup. Despite the challenges posed by GST notices, Dream11 continues to innovate and ensure that players can enjoy their gaming experience without any added financial burden. As the tournament approaches, cricket and gaming enthusiasts eagerly await the opportunity to showcase their skills and compete on the Dream11 platform.