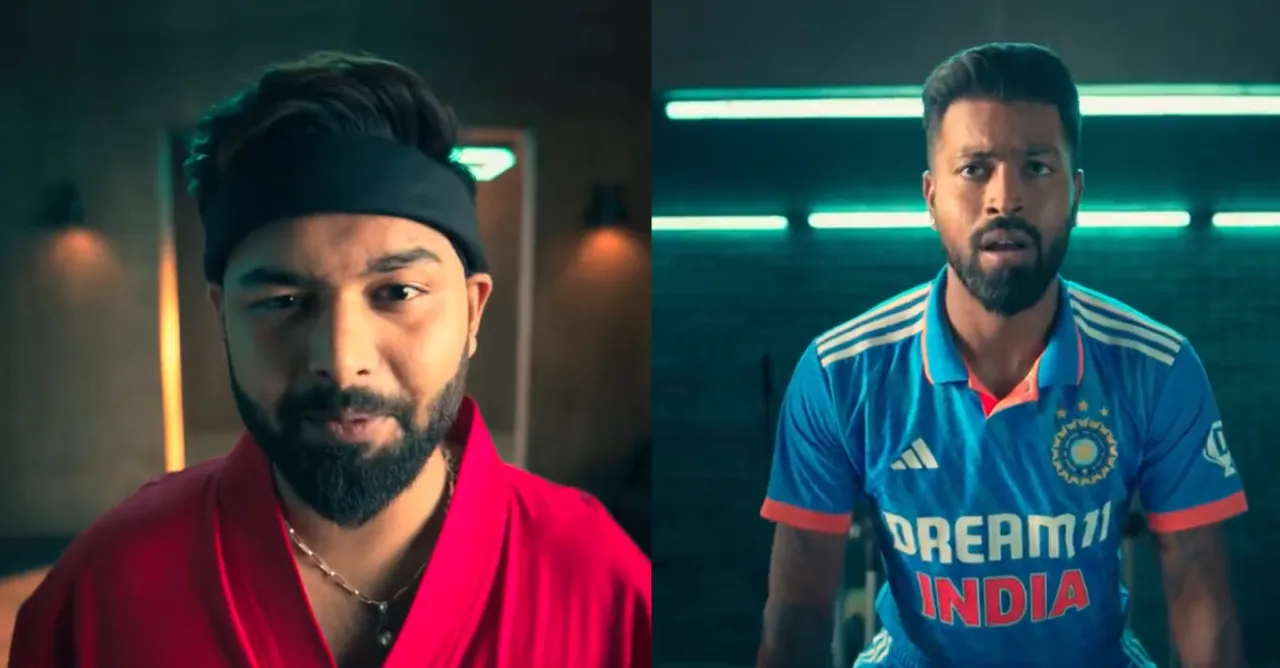 Dream11 has recently released a sensational new advertisement featuring the dynamic duo of Rishabh Pant and Hardik Pandya, just in time for the upcoming 2023 World Cup. The ad captures the essence of the tournament and the expectations that rest on the shoulders of these talented cricketers. With a touch of humor and excitement, the ad emphasizes the need to lift the hopes and dreams of the nation. Rishabh Pant, in his jovial style, reminds Hardik Pandya that it is the World Cup, and going the extra mile is not only necessary but also expected. The message resonates with the viewers, igniting their enthusiasm and anticipation for the cricketing extravaganza that lies ahead.
Dream11's Association with Rishabh Pant
In this Dream11 ad, Rishabh Pant's spirited statement about lifting the World Cup echoes the sentiments of every cricket fan in the country. The World Cup is not just a tournament; it is an emotion that brings together millions of people who have unwavering faith in their team. As Rishabh Pant playfully suggests, it is essential to lift these hopes and dreams and carry them forward with unwavering determination. His words strike a chord with all those who eagerly await the World Cup and look up to these players as the torchbearers of their aspirations.
Hardik Pandya's response on social media

Hardik Pandya's response on social media further amplifies the excitement surrounding this Dream11 ad. He acknowledges that the expectations of winning the World Cup rest on his shoulders, signifying the immense responsibility he feels towards his team and the nation. With a touch of confidence, he assures Rishabh Pant that he will shoulder this expectation and take it to new heights. The camaraderie between these two players is palpable, and it reflects their shared passion for cricket, their commitment to excellence, and their willingness to go "thoda extra" to achieve greatness.
Desh ki ummedon ko lift toh karna padega na @hardikpandya7, kyunki #WorldCup hai, #thodaextra toh banta hai 😏#Dream11 https://t.co/bMTTiHRxub

— Dream11 (@Dream11) October 4, 2023
Conclusion
Dream11 has always been at the forefront of creating captivating advertisements that resonate with cricket enthusiasts. This new ad featuring Rishabh Pant and Hardik Pandya is no exception. It captures the essence of the World Cup, highlighting the dreams and aspirations of a nation that lives and breathes cricket. The advertisement's enthusiastic tone, combined with the star power of these two talented cricketers, creates an aura of excitement and anticipation for what lies ahead in 2023. As fans eagerly await the World Cup, Dream11's ad serves as a reminder that it takes extraordinary effort to fulfill the dreams of a nation and that going "thoda extra" is indeed necessary.