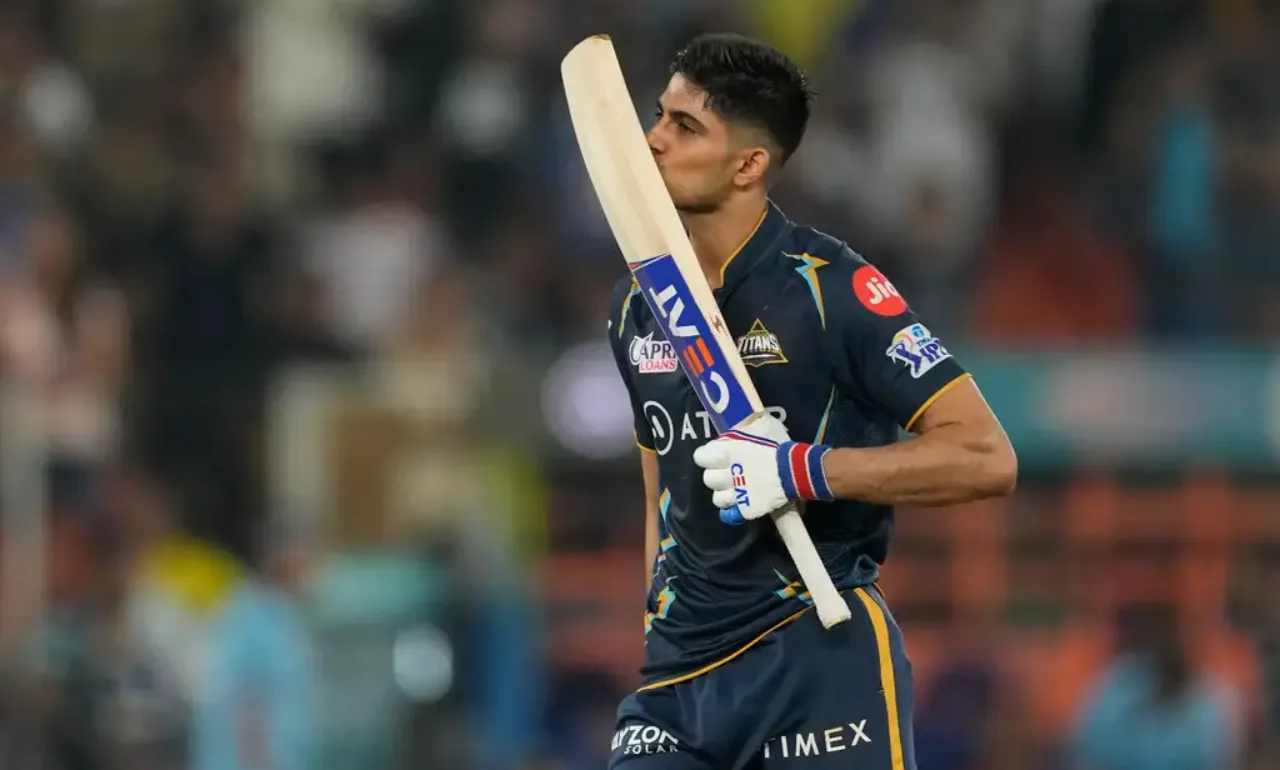 In the world of cricket, there are few players who manage to capture the imagination of fans and experts alike. Shubman Gill, the talented Indian opener batsman, is one such player. Today, as Gill turns 24, it is a perfect opportunity to celebrate his achievements and wish him the very best for the future. Gill's journey to cricket excellence has been nothing short of inspiring, and he serves as a role model for aspiring young cricketers around the world.
Early Life and Cricket Beginnings
Shubman Gill's cricketing journey began in Fazilka, Punjab, where he was born on September 8, 1999. From a young age, Gill showed a deep passion for the sport, which was recognized and encouraged by his father, Lakhwinder Singh. Gill started playing cricket at the tender age of three, and his natural talent and dedication quickly caught the attention of local coaches.
5️⃣8️⃣ intl. matches
2️⃣7️⃣8️⃣4️⃣ intl. runs
Youngest ODI double-centurion (in Men's cricket) 🔝
Youngest all-format centurion in Men's intl. cricket 👌

Here's wishing Shubman Gill a very happy birthday 👏 🎂#TeamIndia pic.twitter.com/BAaXEBClRN

— BCCI (@BCCI) September 8, 2023

Rise through the Ranks: Domestic and Under-19 Cricket
Gill's rise through the ranks was nothing short of remarkable. Representing Punjab at various age-group levels, he quickly made a name for himself with his consistent performances. In the 2016-17 season, Gill was a standout performer in the Cooch Behar Trophy, where he scored an impressive 1,159 runs at an average of 68.17. These performances earned him a spot in the India Under-19 team.
Gill's stint with the India Under-19 team turned out to be a turning point in his career. He played a crucial role in India's triumph in the 2018 Under-19 World Cup, finishing as the tournament's leading run-scorer with 372 runs. His performances in the tournament caught the attention of the cricketing fraternity, and he was hailed as a future star.
Shubman Gill's breakthrough in International Cricket
Gill's impressive performances in domestic and Under-19 cricket paved the way for his international debut. He made his Test debut for India against Australia in December 2018. Though he didn't have an ideal start to his Test career, Gill showed glimpses of his potential with some stylish strokes and a solid technique.
It was during the tour of Australia in 2020-21 that Gill truly announced himself on the international stage. He played a crucial role in India's historic series win, scoring 259 runs in three matches, including a magnificent 91 in the fourth innings of the Brisbane Test. Gill's ability to tackle pace and bounce with ease impressed everyone and cemented his place in the Indian Test team.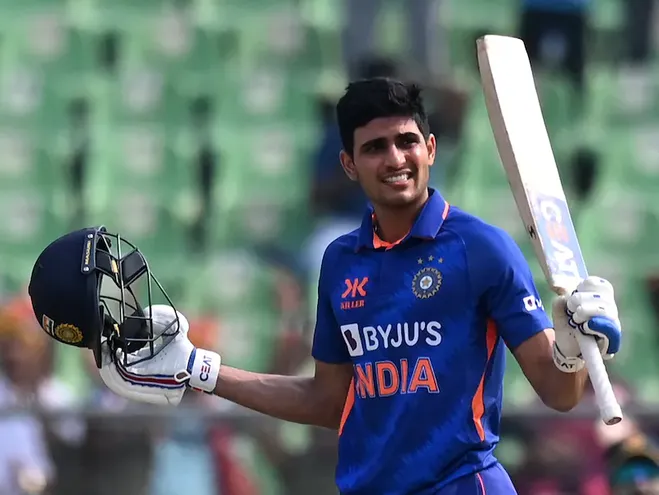 Notable Performances and Achievements
Gill's career is filled with several notable performances and achievements. In his first home Test series against England, he scored a brilliant century, showcasing his ability to perform under pressure. Gill has also been a consistent performer in white-ball cricket, making valuable contributions as an opener.
His achievements extend beyond international cricket. Gill has been a key player for the Kolkata Knight Riders (KKR) in the Indian Premier League (IPL). In the 2019 season, he played a crucial role in KKR's successful campaign, scoring 296 runs at an average of 32.88. His ability to adapt to different formats and perform consistently has made him a prized asset in the IPL.
Shubman Gill's Playing Style and Technique
Gill's playing style is characterized by his elegant strokeplay, solid defense, and ability to handle both pace and spin. He possesses a wide range of shots in his repertoire and can effortlessly find the boundaries with his crisp timing. Gill's technique is considered one of the best in the game, with his sound footwork and balance enabling him to play both front-foot and back-foot shots effectively.
One of Gill's standout qualities is his temperament. He has shown great maturity and composure, especially for a young player. Gill's ability to absorb pressure and make big scores in challenging situations is a testament to his mental strength and determination.
Shubman Gill's Impact on IPL
Gill's performances in the IPL have been instrumental in establishing his reputation as a formidable batsman. His ability to provide solid starts at the top of the order and anchor the innings has been invaluable for his teams. Gill's calm and composed approach to batting has helped him succeed in the high-pressure environment of the IPL.
In addition to his batting prowess, Gill's exceptional fielding skills have also been praised. He is an agile and athletic fielder, capable of taking stunning catches and effecting crucial run-outs. Gill's contributions in the field have often turned the tide in his team's favor.
Shubman Gill in IPL 2023
The IPL 2023 season proved to be a breakthrough year for Gill. In a match against Sunrisers Hyderabad (SRH), he achieved his first-ever century in the IPL. His remarkable innings of 101 runs off only 58 balls showcased his ability to dominate the opposition with his aggressive batting style. Gill's exceptional form continued as he went on to score another century, this time against Royal Challengers Bangalore (RCB). His innings of 104 runs off just 52 balls included five boundaries and eight powerful sixes, leaving the cricketing world astounded by his talent.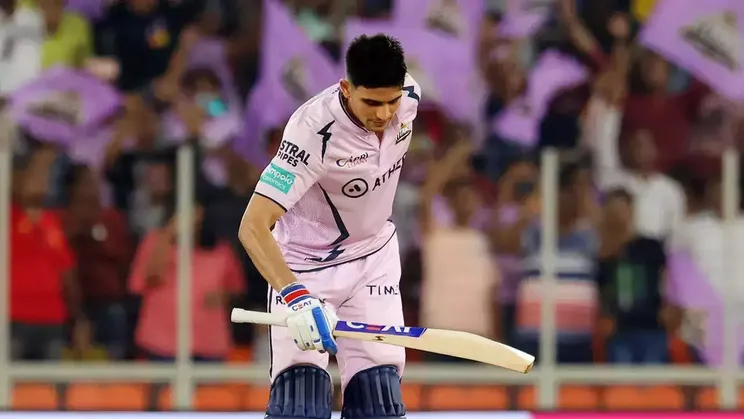 Future Prospects and Expectations for Shubman Gill
As Shubman Gill celebrates his 24th birthday, the future looks incredibly promising for him. With his exceptional talent, technique, and temperament, he has all the ingredients to become one of the greats of Indian cricket. Gill's ability to perform in all formats of the game and his hunger for success make him an exciting prospect for the years to come.
Fans and experts alike have high expectations from Gill, and he has shown time and again that he is more than capable of meeting them. As he continues to hone his skills and gain more experience, it is only a matter of time before he reaches new heights in his cricketing career.
Conclusion: Shubman Gill's Journey to Cricket Excellence
Shubman Gill's journey to cricket excellence has been a testament to his immense talent, hard work, and determination. From his early beginnings to his breakthrough in international cricket, Gill has shown the world what he is capable of. His stylish strokeplay, solid technique, and ability to perform under pressure have made him a fan favorite and established him as one of the brightest young talents in the game.
As Gill celebrates his 24th birthday, we can only imagine the heights he will reach in the years to come. With his exceptional skills and hunger for success, he has all the makings of a true cricketing legend. Let us raise a toast to Shubman Gill and wish him a very happy birthday and a glorious future ahead. Cheers to the journey of cricket excellence!