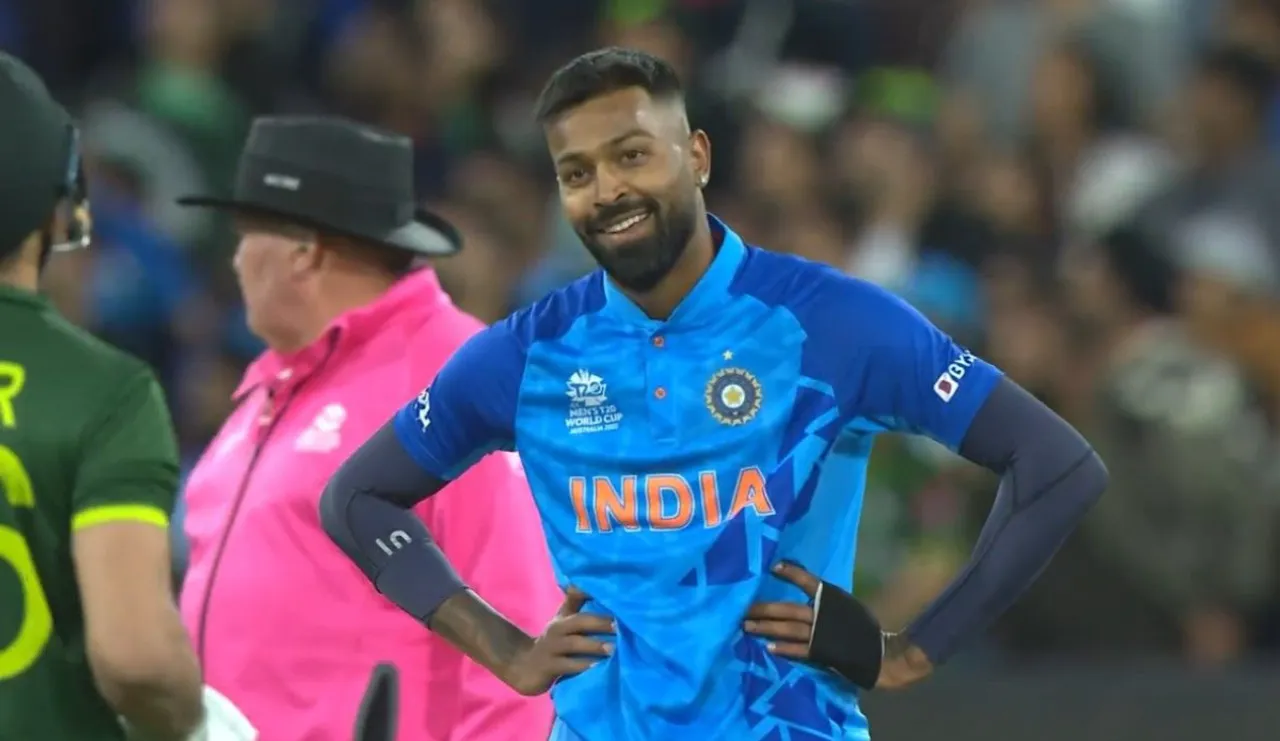 Hardik Pandya, the dynamic all-rounder, has emerged as one of India's most promising cricketing talents. With his explosive batting, reliable bowling, and magnetic personality, Pandya has captured the hearts of fans worldwide. As he celebrates his 30th birthday, let us take a closer look at the incredible journey of this extraordinary cricketer.
Early Life and Cricketing Beginnings
Hardik Pandya was born on October 11, 1993, in Choryasi, Gujarat, into a modest family. His father, Himanshu Pandya, worked as a small-time businessman, while his mother, Nalini Pandya, was a homemaker. From a young age, Pandya displayed a keen interest in cricket and dreamt of representing India at the highest level.
Pandya's cricketing journey began on the streets of Choryasi, where he would spend hours playing with his elder brother, Krunal Pandya. Recognizing their talent, their father enrolled them in the Kiran More International Academy in Vadodara, where they received professional coaching.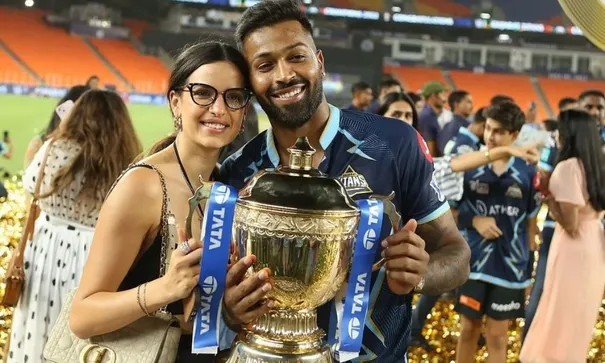 Breakthrough Moment: Rise to Prominence
Pandya's breakthrough moment came during the 2015-16 domestic season when he caught the attention of selectors with his explosive batting and useful medium-pace bowling. Representing Baroda in the Syed Mushtaq Ali Trophy, Pandya showcased his skills, scoring 377 runs at an astonishing strike rate of 155.57.
It was in the same year that Pandya got his big break in the Indian Premier League (IPL) when he was selected to represent the Mumbai Indians. Under the mentorship of stalwarts like Sachin Tendulkar and Ricky Ponting, Pandya thrived in the high-pressure environment of the IPL. His fearless batting and knack for taking crucial wickets earned him the title of the "game-changer."
Playing Style and Strengths
Hardik Pandya is known for his aggressive and fearless playing style. A natural stroke-maker, he possesses the ability to clear boundaries with ease and turn the course of a match in a matter of overs. Whether it is smashing sixes down the ground or executing audacious helicopter shots, Pandya's batting repertoire is a treat to watch.
In addition to his explosive batting, Pandya is a handy medium-pace bowler. His ability to generate pace and movement off the pitch has troubled many top-quality batsmen. Pandya's bowling variations, including the slower ball and the yorker, make him a potent weapon in limited-overs cricket.
Contributions to Indian Cricket
Since making his international debut in 2016, Hardik Pandya has made significant contributions to Indian cricket. With his explosive batting and reliable bowling, he has played a crucial role in India's success in limited-overs cricket. Pandya's ability to finish matches with his power hitting and provide breakthroughs with the ball has often been the difference between victory and defeat.
Pandya's contributions extend beyond the field as well. He has been an inspiration to aspiring cricketers, especially those from small towns and humble backgrounds. His journey from the streets of Choryasi to representing the national team has instilled hope and belief in countless youngsters across the country.
Achievements and Records
Hardik Pandya's list of achievements and records is impressive. He holds the record for the fastest fifty in the history of the IPL, reaching the milestone in just 17 balls. Pandya also has the highest individual score by an Indian batsman in an ICC Champions Trophy final, scoring a crucial 76 against Pakistan in 2017.
In addition, Pandya has been a part of numerous successful run-chases for India, showcasing his ability to handle pressure situations. His contributions have not gone unnoticed, as he has received several accolades and awards throughout his career. Pandya was named the ICC Emerging Player of the Year in 2017 and has been a key member of the Indian cricket team that achieved historic series wins in Australia and England.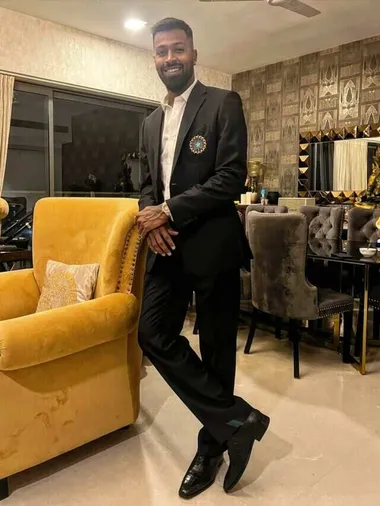 IPL Success: A Match-Winner for Mumbai Indians
Hardik Pandya's success in the Indian Premier League (IPL) has been nothing short of remarkable. Representing the Mumbai Indians, he has been a vital cog in their wheel, contributing with both bat and ball. Pandya has played a pivotal role in Mumbai Indians' title-winning campaigns, showcasing his ability to perform under pressure in high-stakes matches. His ability to hit towering sixes and pick crucial wickets has made him a fan favorite in the IPL.
Impact on the Indian Cricket Team
Hardik Pandya's impact on the Indian cricket team has been immense. His ability to provide balance as an all-rounder has allowed the team management to play an extra batsman or bowler, depending on the situation. Pandya's power-hitting in the lower middle-order has often given India the impetus they need to post competitive totals or chase down challenging targets.
In addition to his on-field contributions, Pandya's positive attitude and infectious energy have had a significant impact on the team's morale. He is often seen encouraging and motivating his teammates, lifting their spirits during tough times. Pandya's never-say-die attitude and ability to perform under pressure have made him a valuable asset to the Indian cricket team.
Future Prospects: A Promising Road Ahead
As Hardik Pandya celebrates his 30th birthday, the future looks incredibly promising for the dynamic all-rounder. With age on his side and a wealth of experience under his belt, Pandya has the potential to achieve even greater heights in the coming years. His ability to adapt to different conditions and formats of the game makes him a valuable asset in all forms of cricket.
Pandya's journey has been one of hard work, determination, and perseverance. With his hunger for success and dedication to the game, there is no doubt that he will continue to be a force to be reckoned with in the world of cricket.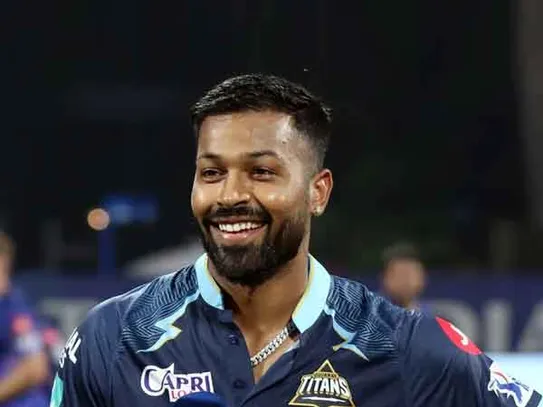 Conclusion: Celebrating a Cricketing Sensation
Hardik Pandya's rise to fame as India's dynamic all-rounder is a testament to his talent, hard work, and determination. From his early days in Choryasi to representing the national team, Pandya has overcome numerous challenges and emerged as one of the most exciting cricketers of his generation.
As he turns 30, Pandya's journey is far from over. With his immense potential and hunger for success, he has the ability to achieve even greater heights in the years to come. Let us celebrate his 30th birthday and look forward to witnessing many more memorable moments from this extraordinary cricketer.
Happy birthday, Hardik Pandya! May you continue to entertain us with your explosive batting, bowling skills, and match-winning performances. Here's to many more years of success and glory for India's dynamic all-rounder.