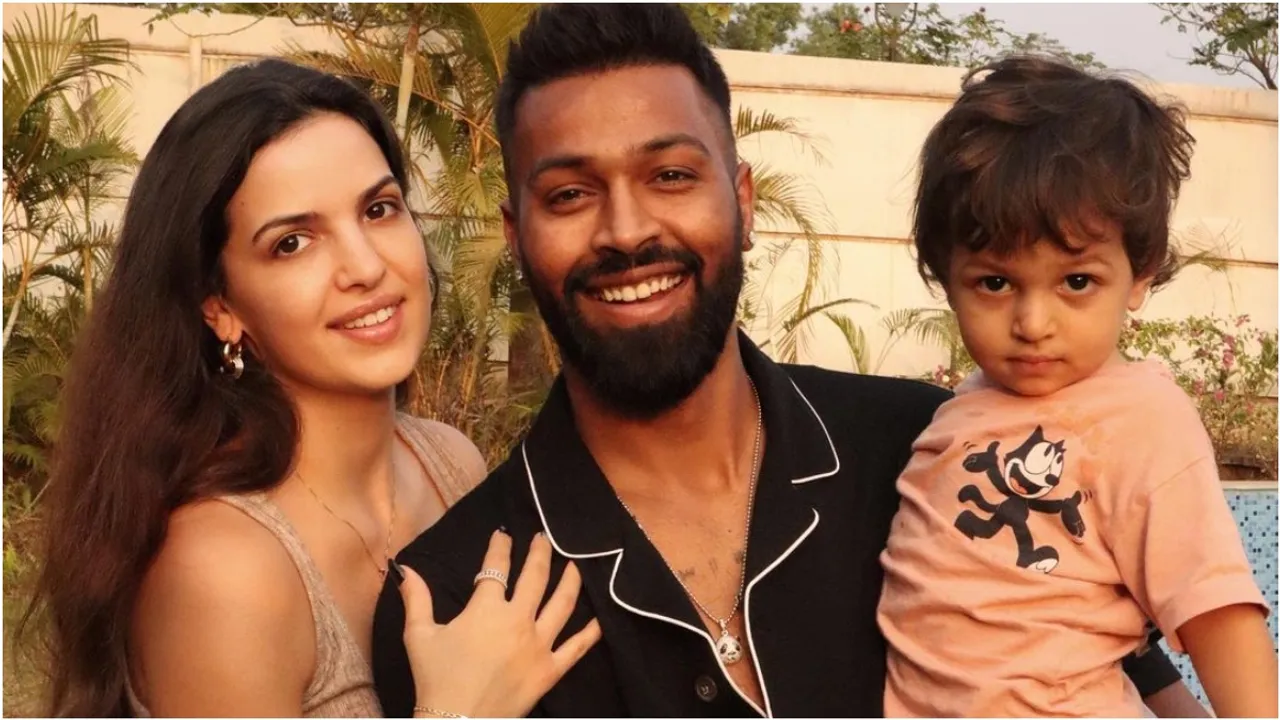 The life of a professional athlete is filled with dedication, hard work, and sacrifices. Indian cricketer Hardik Pandya is no exception. Known for his explosive batting and handy bowling skills, Pandya has made a name for himself in the world of cricket. But amidst his busy schedule, he also finds time to cherish his role as a loving father to his three-year-old son, Agastya. In this article, we will take a closer look at the journey of Hardik Pandya, both on and off the cricket field, as he prepares for the upcoming Asia Cup 2023.
Early Life and Cricket Career
Hardik Pandya was born on October 11, 1993, in Surat, Gujarat. From a young age, he displayed a natural talent for cricket and was determined to make it big in the sport. He joined the Kiran More International Academy in Baroda, where he honed his skills under the guidance of former Indian wicketkeeper Kiran More.
Pandya made his debut in domestic cricket in 2013, representing Baroda in the Syed Mushtaq Ali Trophy. His impressive performances soon caught the attention of the selectors, and he was drafted into the Mumbai Indians squad for the Indian Premier League (IPL) in 2015. This was the turning point in his career, as he showcased his all-round abilities and played a crucial role in helping the team win the IPL title.
Rise to Stardom
Pandya's fearless batting and ability to hit big sixes made him a crowd favorite. His explosive innings in the IPL earned him a call-up to the Indian national team in 2016. He made his international debut in a T20 match against Australia and immediately made an impact with his aggressive batting style.
Pandya's true potential was realized during the ICC Champions Trophy in 2017. In the final against Pakistan, he played a blistering knock of 76 runs off just 43 balls, almost single-handedly taking India to victory. This innings established him as a match-winner and earned him the reputation of being one of the most exciting young talents in world cricket.
Challenges and Setbacks
Despite his early success, Pandya faced several challenges and setbacks in his career. He struggled with injuries, which hampered his progress and forced him to spend time on the sidelines. However, his determination and grit helped him bounce back stronger each time.
In 2019, Pandya found himself embroiled in controversy due to his controversial comments on a talk show. He faced severe criticism and was temporarily suspended from the national team. This incident served as a wake-up call for Pandya, and he realized the importance of maintaining professionalism both on and off the field.
Balancing Cricket and Fatherhood
Amidst the highs and lows of his cricketing career, Pandya also embraced the joys of fatherhood. In 2020, he welcomed his son Agastya into the world, with his partner Nataša Stanković. Since then, Agastya has become a constant presence in Pandya's life, accompanying him on tours and spending quality time with him and his teammates.
Pandya often shares adorable moments with his son on social media, giving fans a glimpse into his personal life. In a recent Instagram post, Pandya expressed his love for Agastya, referring to him as his "little partner in crime." These heartwarming moments show the softer side of the hard-hitting cricketer and highlight the importance of family in his life.

Asia Cup 2023: A Chance at Redemption
As the Asia Cup 2023 approaches, Pandya finds himself in a crucial phase of his career. After struggling with form and injuries in recent times, he has been named the deputy to Rohit Sharma for the tournament. This responsibility brings with it the opportunity for Pandya to prove himself once again and make a significant impact on the team's performance.
Pandya's all-round abilities make him an invaluable asset to the Indian team. With his explosive batting and wicket-taking prowess, he has the potential to turn the tide in India's favor. As he gears up for the tournament, Pandya will be aiming to rediscover his form and contribute significantly to India's success.
Conclusion
Hardik Pandya's journey from a young boy with dreams of playing cricket to a doting father and an integral part of the Indian cricket team is nothing short of remarkable. His passion for the sport and his unwavering dedication have helped him overcome numerous challenges and setbacks.
As Pandya prepares for the Asia Cup 2023, he carries with him the hopes and expectations of millions of fans. Whether he is smashing sixes on the cricket field or spending quality time with his son, Pandya continues to inspire and motivate others with his determination and love for the game. As the tournament unfolds, fans will eagerly watch as Pandya strives to make a mark and lead India to victory.