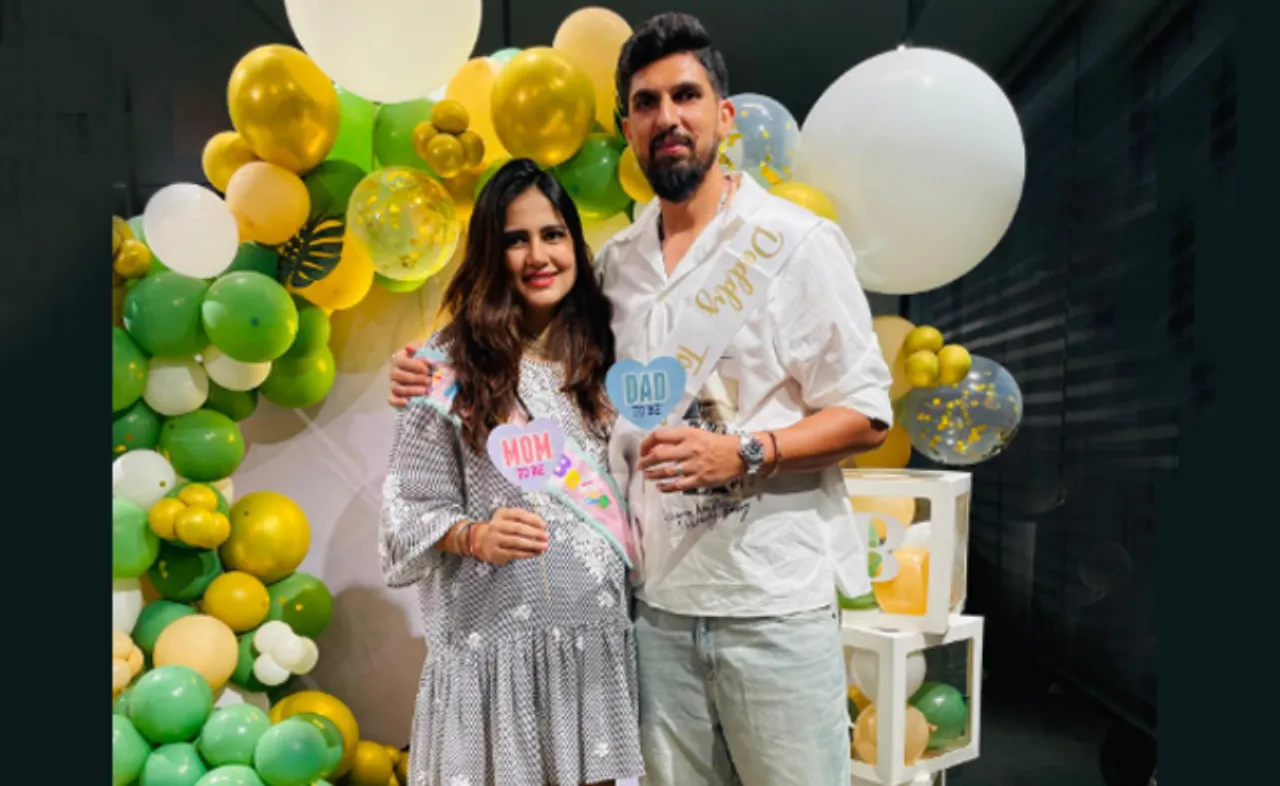 Parenthood is a significant milestone in anyone's life, and the Indian cricket team's player, Ishant Sharma, is about to embark on this incredible journey. Ishant and his wife, Pratima Singh, are expecting their first child, and the couple recently celebrated this joyous occasion with a function attended by their close friends and family members. Pratima, a talented basketball player herself, has been sharing glimpses of the event on her Instagram handle, which has garnered much attention from fans and celebrities alike. In this article, we will explore the heartwarming news of Ishant Sharma and Pratima Singh's impending parenthood, along with some interesting facts about Ishant's illustrious cricket career.
Ishant Sharma: A Cricketing Star
Ishant Sharma is widely regarded as one of India's finest cricketers. With an impressive list of achievements, he has left an indelible mark on the sport. Having represented India in 105 Test matches, Ishant has taken a staggering 311 wickets, including 11 five-wicket hauls. Notably, he holds the record for his exceptional performance of 7 wickets for 74 runs in a single innings. In addition to his Test career, Ishant has also excelled in the limited-overs format, claiming 115 wickets in 80 One-Day Internationals and 8 wickets in 14 T20 matches.
Celebrating Parenthood
To commemorate their upcoming journey into parenthood, Ishant Sharma and Pratima Singh organized a function at their home, inviting their close friends and family members. The event was filled with joy and happiness, as captured in the pictures and videos shared by Pratima on her Instagram account. The posts received an overwhelming response from fans, who flooded the comments section with congratulatory messages and well wishes.
One of the well-wishers, Bollywood actress Athiya Shetty, expressed her joy in the comments, while Indian cricketer Akshar Patel also sent his congratulations. Devisha Shetty, the wife of cricketer Suryakumar Yadav, also extended her warm wishes. The couple's celebration of impending parenthood has become a moment of joy not only for their family and friends but also for their fans and well-wishers.

Ishant Sharma: A Stellar Cricket Career
Ishant Sharma's journey in cricket has been nothing short of remarkable. Over the years, he has honed his skills to become one of the leading fast bowlers in the world. Ishant's ability to consistently take wickets and deliver match-winning performances has earned him a place among India's cricketing elite.
In his illustrious Test career, Ishant has showcased his prowess with the ball, wreaking havoc on opposing batting line-ups. His tall stature and ability to generate bounce and movement make him a formidable opponent for any batsman. With his remarkable control and accuracy, Ishant has proved to be a vital asset for the Indian cricket team.
Pratima Singh: A Talented Basketball Player
Pratima Singh, Ishant Sharma's wife, is an accomplished basketball player herself. Hailing from a family of basketball enthusiasts, Pratima has made a name for herself in the sport. She has represented India in various international tournaments and has been an integral part of the national team.
Pratima's dedication, skill, and passion for basketball have earned her recognition and respect in the sporting community. Her achievements on the court, coupled with her supportive nature, make her an ideal partner for Ishant as they embark on their journey into parenthood.
Support and Best Wishes
The news of Ishant Sharma and Pratima Singh's impending parenthood has been met with an outpouring of love and support from fans and well-wishers. Pratima's Instagram post, sharing the celebration of their upcoming arrival, has garnered numerous likes and comments filled with congratulations and blessings.
The couple's well-wishers include not only fellow cricketers but also celebrities from various walks of life. The heartwarming messages from Athiya Shetty, Akshar Patel, and Devisha Shetty, among others, reflect the joy and excitement felt by everyone. The support and best wishes pouring in from all corners are a testament to the love and admiration Ishant and Pratima have garnered over the years.
Conclusion
As Ishant Sharma and Pratima Singh prepare to embrace parenthood, their well-wishers celebrate this joyous occasion with them. Ishant's exceptional cricketing career and Pratima's achievements as a basketball player have endeared them to fans and fellow athletes alike. The couple's celebration of impending parenthood has brought smiles to the faces of many, as they embark on this new chapter in their lives. We eagerly await the arrival of their little one and wish Ishant Sharma and Pratima Singh a lifetime of happiness and fulfillment in their journey as parents.