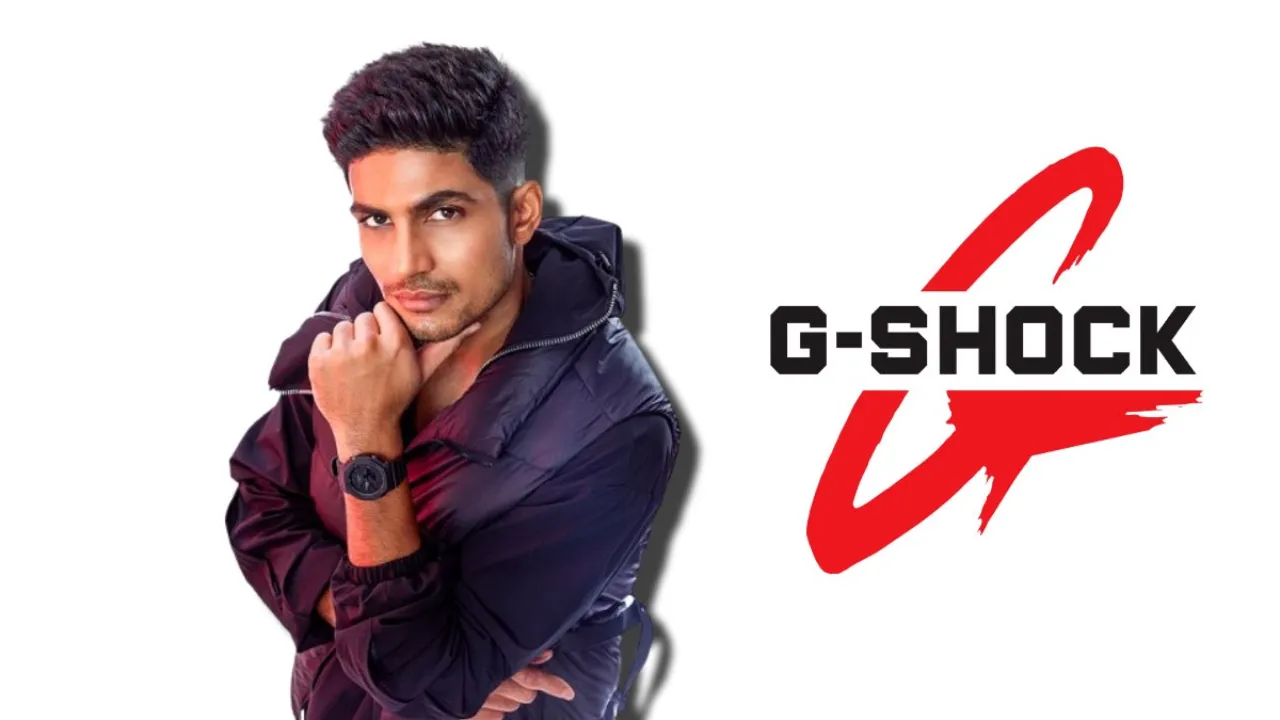 In an exciting development for both cricket and watch enthusiasts, Shubman Gill has been chosen as the brand ambassador for G-SHOCK India. This partnership between the talented young cricketer and the renowned watch brand is set to create a buzz in the market. The collaboration aims to leverage Gill's popularity and G-SHOCK's reputation for durability to target a wider audience. Let's delve into the details of this exciting association and explore what it means for both Shubman Gill and G-SHOCK India.
Shubman Gill: A Rising Cricket Star
Shubman Gill is a name that has been making waves in the cricketing world. Born on September 8, 1999, in Fazilka, Punjab, Gill's journey from a small town to becoming an integral part of the Indian cricket team is nothing short of inspiring. Known for his elegant strokeplay and exceptional batting skills, Gill has quickly risen through the ranks.
Early Career and Domestic Success
Gill's cricketing journey started at a young age, and his talent was evident from the beginning. He represented Punjab at various age-group levels and caught the attention of cricket pundits with his consistent performances. His breakthrough came in the 2017-18 Ranji Trophy season, where he emerged as the leading run-scorer for Punjab with an impressive average of over 100.
International Debut and Success
Gill's exceptional performances in domestic cricket earned him a call-up to the Indian national team. He made his international debut in January 2019 during the tour of New Zealand. Since then, he has become a vital part of the Indian cricket setup, showcasing his skills in both Test and limited-overs formats.
G-SHOCK: A Legacy of Durability
G-SHOCK, a brand known for its rugged and durable watches, has been a favorite among watch enthusiasts for over three decades. Introduced by Casio in 1983, G-SHOCK watches revolutionized the industry with their shock-resistant design and robust build quality. Over the years, G-SHOCK has continued to innovate, incorporating advanced features and technologies into their timepieces.
Unmatched Durability
The hallmark of G-SHOCK watches is their exceptional durability. Constructed with a combination of high-quality materials, including stainless steel and resin, G-SHOCK watches are designed to withstand the harshest conditions. Whether it's extreme sports, outdoor adventures, or everyday wear, G-SHOCK watches are built to last.
Technological Advancements
G-SHOCK watches are not just about durability; they also boast a range of advanced features. From solar-powered movements to atomic timekeeping, G-SHOCK watches offer a host of functionalities that cater to the needs of modern watch enthusiasts. Additionally, G-SHOCK has collaborated with various brands and designers to create limited-edition timepieces, further enhancing their appeal.
Shubman Gill and G-SHOCK: A Perfect Match
The collaboration between Shubman Gill and G-SHOCK seems like a natural fit. Both represent the spirit of durability, resilience, and excellence in their respective fields. This partnership aims to leverage Gill's rising popularity and G-SHOCK's brand reputation to reach a wider audience and create a strong connection with the youth.

Shubman Gill's Appeal
Gill's meteoric rise in international cricket has made him a role model for aspiring young cricketers. His charming persona, dedication to the sport, and exceptional skills on the field have earned him a massive fan following. Gill's association with G-SHOCK is expected to further enhance his brand appeal, solidifying his position as one of the brightest stars in Indian cricket.
G-SHOCK's Brand Strategy
For G-SHOCK, partnering with Shubman Gill is a strategic move to tap into the cricket-crazy market in India. By associating with a young and promising cricketer like Gill, G-SHOCK aims to connect with the youth and position their watches as a symbol of durability and style. This collaboration highlights G-SHOCK's commitment to staying relevant and appealing to its target audience.
G-SHOCK x Shubman Gill Campaign: Unveiling the Journey
The G-SHOCK x Shubman Gill campaign will showcase the journey of the young cricketer and his unwavering spirit. The campaign will emphasize the alignment between Gill's dedication to cricket and G-SHOCK's commitment to quality and durability. Through various marketing channels, including digital, print, and on-ground events, the campaign aims to engage fans and create a buzz around the partnership.
The Concept Behind the Campaign
The campaign aims to capture the essence of Gill's journey as a cricketer and his association with G-SHOCK. It will highlight the parallels between Gill's relentless pursuit of excellence and G-SHOCK's commitment to producing watches that can withstand any challenge. By showcasing the challenges faced by Gill and the reliability of G-SHOCK watches, the campaign seeks to inspire individuals to strive for greatness and choose a timepiece that reflects their values.
Media Plan and Execution
To ensure maximum reach and impact, the G-SHOCK x Shubman Gill campaign will utilize a comprehensive media plan. The media budget will be allocated across various channels, including television, print, digital platforms, outdoor advertising, and on-ground events. This multi-channel approach aims to engage the target audience through different touchpoints and create a lasting impression.
Conclusion
The collaboration between Shubman Gill and G-SHOCK India marks an exciting chapter in the world of sports and watches. With Gill's rising popularity and G-SHOCK's legacy of durability, this partnership has the potential to create a strong impact in the market. As the campaign unfolds, fans and watch enthusiasts alike can look forward to witnessing the journey of a young cricketing sensation and the iconic G-SHOCK brand coming together to inspire a generation.