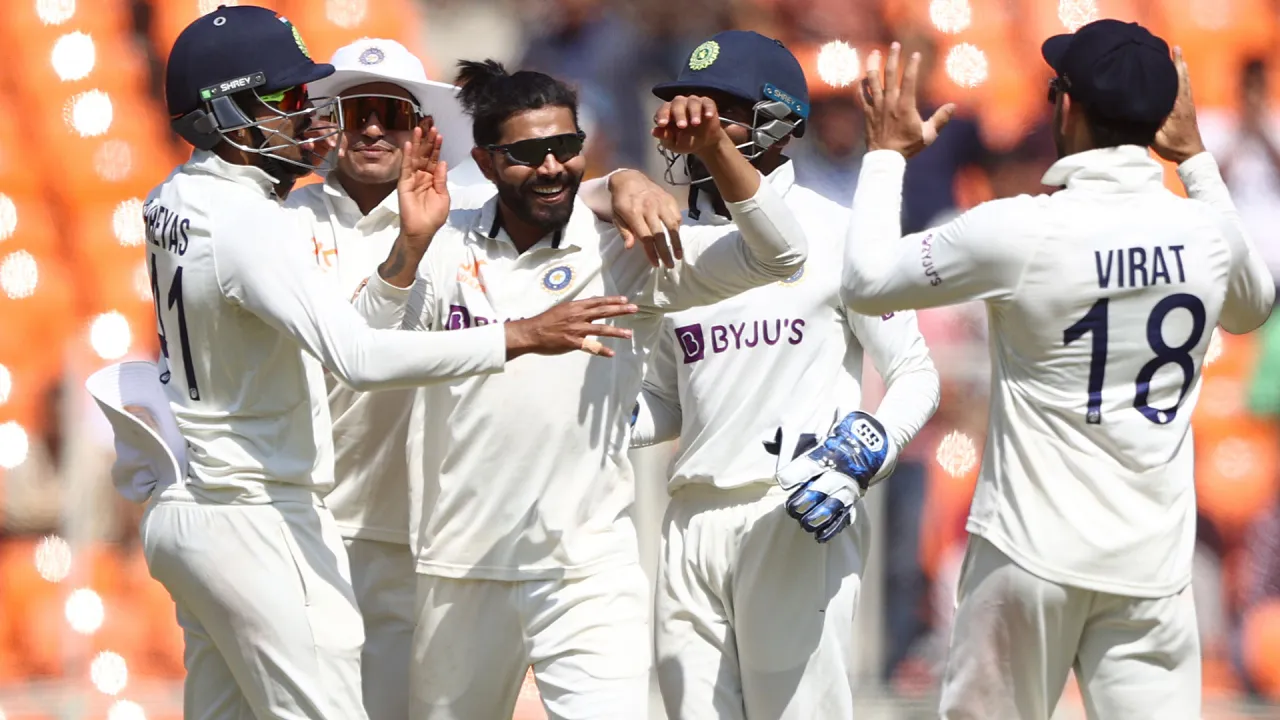 The dominance of the Indian cricket team in the international cricket arena is undeniable. Presently, team India is all set to participate in the upcoming second World Test Championship scheduled from 7th-11th June in London.
Let's have a look at the Strengths of Team India
Batting Line-up, Depth and Versatility
India boasts a formidable batting lineup with a string of world-class batsmen, including Virat Kohli, Rohit Sharma, Shubman Gill, Ishan Kishan, Ajinkya Rahane and Ravindra Jadeja. Their consistent performances add depth and reliability to the team's batting order. Notably, India's capacity to play lengthy innings and adapt to different scenarios makes them a secure bet when it comes to scoring runs. Shubman Gill has emerged as the star performer and opener for Team India in the recently concluded IPL. With a total of 890 runs, including three quick centuries, Shubman Gill secured the highest run mark of the season and won the coveted orange cap. He also scored the highest individual score of 129 off just 60 balls. Shubman Gill's exceptional performance and attacking techniques make him an invaluable asset to Team India, capable of leading them to victory in any situation, including winning the WTC championship.
Spin Bowling of Team India
India has long been renowned for its exceptional spin bowlers, and this tradition lives on through the likes of Ravichandran Ashwin, Ravindra Jadeja, and Axar Patel. These talented players form a formidable spin-bowling attack that can exploit England's turning tracks to cause major difficulties for the opposition's batsmen.
Pace Bowling Attack
In the TATA IPL 2023, the Indian team had the advantage of two formidable pace bowlers in Mohammad Shami and Mohammad Siraj. Their recent form has been impressive, as evidenced by their crucial role in picking up wickets during the tournament. However, with different conditions outside their home ground, they will need to adapt quickly to continue their incredible performance in the WTC. Shami, who emerged as the top performer with 28 wickets in the last season of IPL, has been honored with the prestigious purple cap. As a highly skilled bowler, he holds immense potential to showcase his magic once again in the upcoming WTC final and bring glory to Team India.

After analyzing the strengths of Team India, it is essential to acknowledge the areas of weakness that require attention. Thus, let us delve into the Weakness of Team India.
Opening Partnership
India has been facing challenges with their opening pair, as Rohit Sharma's unstable performance has been a cause of concern. However, Shubman Gill's exceptional performance at the top is bringing a sense of stability to the team. He has a remarkable ability to play long innings and achieve a commendable total score. This instability has put more pressure on the middle order, especially when playing in England's seamer-friendly conditions. The absence of a solid opening pair has made the situation even more challenging.
Overseas Conditions
When it comes to overseas Test matches in England, India's performance has been a cause for concern. Throughout history, they have faced difficulty in maintaining consistent form outside of the subcontinent, especially in conditions that involve seaming. In order to succeed in the World Test Championship final, it is crucial for India to overcome this challenge and adapt well to the English conditions.

Feebleness in proper Bowling Attack
India boasts of a formidable bowling unit led by the likes of Mohammad Shami and Mohammad Siraj. However, with Jasprit Bumrah out due to injury, India lacks another experienced pacer. As a result, there is a concern that India might fall short of a pacer. Nonetheless, Jaydev Unadakt and Umesh Yadav are valuable assets who could prove handy in overseas conditions. Their form will play an important role in India's performance.

Team India WTC Squad
Rohit Sharma(c), Shubman Gill, Ishan Kishan(wk), KS Bharat(wk), Ravindra Jadeja, Cheteshwar Pujara, Virat Kohli, Ajinkya Rahane, Ravichandran Ashwin, Axar Patel, Shardul Thakur, Mohammed Shami, Mohammed Siraj, Umesh Yadav, Jaydev Unadkat
Standby players: Mukesh Kumar, Yashasvi Jaiswal, Suryakumar Yadav

Conclusion
With a strong batting lineup, formidable pace attack, and skilled spin unit, the Indian cricket team enters the 2023 World Test Championship finals as a top contender. However, to ensure success, India must address certain issues such as improving their opening partnership, adapting to unfamiliar overseas conditions, and identifying a dependable pace bowler.