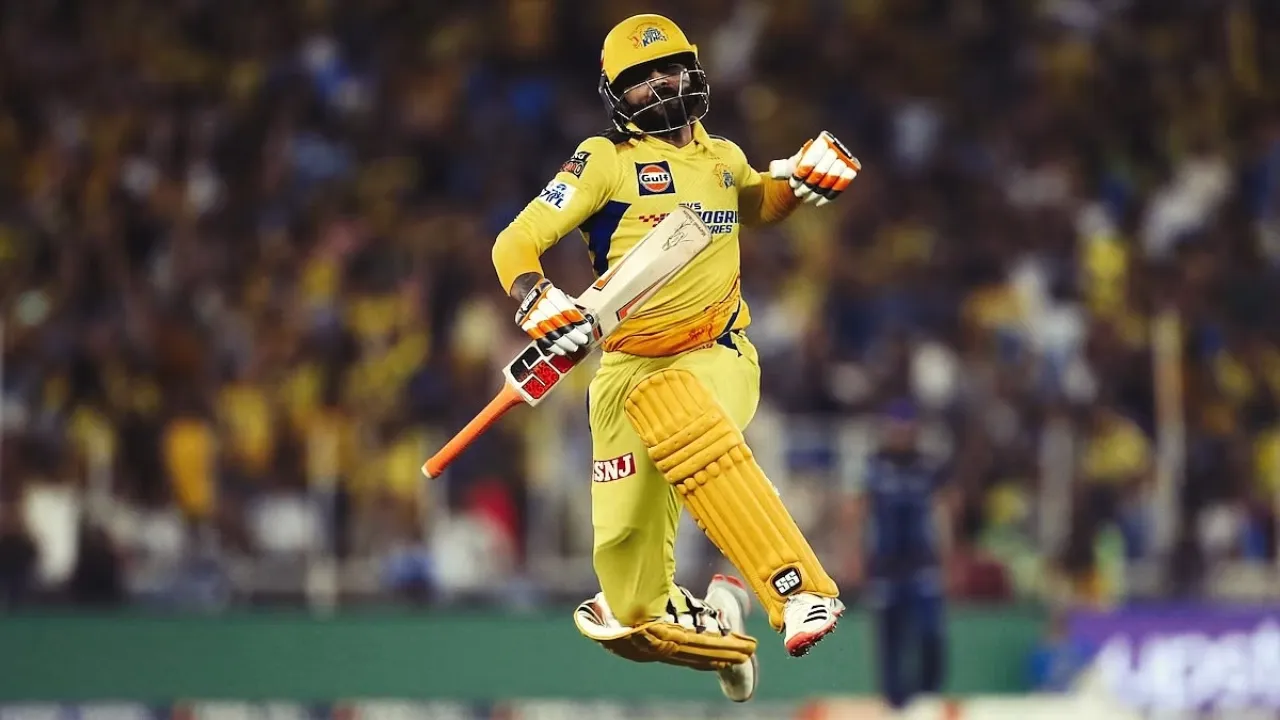 The 16th edition of the Indian Premier League (IPL) is just around the corner, and cricket fans are eagerly awaiting one of the biggest franchise tournaments in the world. The IPL has always been a platform for talented all-rounders to shine and make a significant impact on their respective teams. In this article, we will take a closer look at the top five all-rounders who could make a mark in the IPL 2023.
Sam Curran (Punjab Kings)
English cricketer Sam Curran was one of the few consistent performers for Punjab Kings, who finished in eighth place. Despite the team's average performance, their batting order needed improvement. Shikhar Dhawan failed to surpass 400 runs for the first time since IPL 2016, and Punjab's foreign players didn't meet expectations either. However, Sam Curran showcased his talent with both bat and ball throughout the tournament. He scored a total of 276 runs for Punjab, including one half-century. Additionally, Curran took 10 wickets and became Punjab's third-highest wicket-taker. Although he may not be entirely satisfied with his performance considering his match-winning abilities, Curran's consistency still earned him a spot on this list.
Ravindra Jadeja (Chennai Super Kings)
Despite not performing up to his usual high standards, Ravindra Jadeja managed to make a significant impact in the final match for his team. Throughout various formats, Jadeja has consistently been a top performer for many years. In the IPL 2023 season, he scored a total of 175 runs, including three unbeaten innings. During the final match, he came in to bat at number 7 when Chennai still required 21 runs from two overs. Jadeja then played an impressive cameo innings of 15 runs off just six balls and successfully sealed the victory for his team. As a left-arm spinner, he also took an impressive tally of 20 wickets in 16 innings throughout the tournament - this was second only to another CSK bowler's record-breaking performance.
Jason Holder (Rajasthan Royals)
Despite the fact that Rajasthan Royals made it to the finals in the previous season, they faced challenges with their lineup and occasionally lacked strong hitters. They utilized five bowlers, five batsmen, and an underwhelming all-rounder in Riyan Parag; additionally, they needed R Ashwin to bat higher up in the order. In order to address this imbalance, they invested 5.75 crores in the IPL 2023 auction for Jason Holder, who was surprisingly released by LSG despite his impressive performance last year. Jason Holder is a high-caliber all-rounder specialized in seam bowling; he can swing the new ball effectively and deliver crucial performances on demand. Moreover, he possesses long levers which enable him to score boundaries consistently throughout matches. With these qualities, Jason Holder could be just what the Royals were missing from their team composition last year.
Cameron Green (Mumbai Indians)
Australian all-rounder Cameron Green was one of the most sought-after players in the IPL 2023 auction, with Mumbai Indians securing his services for a whopping INR 17.50 crore. Green, who will be making his IPL debut this season, is a highly talented player with a reputation for making significant contributions with both bat and ball. Mumbai Indians will be expecting Green to showcase his skills and provide the team with the much-needed balance of a genuine all-rounder. During the IPL 2023 season, Cameron Green displayed impressive performance by scoring a total of 381 runs with an average of 54.42 and a strike-rate of 159.41. His outstanding efforts included one century and two half-centuries. Throughout his IPL career, which spans across 16 matches so far, Green has accumulated a total of 452 runs at an average of 50.22. Additionally, he has achieved one century and two half-centuries, with his highest score in the IPL being an unbeaten hundred.
Hardik Pandya (Gujarat Titans)
In his IPL career so far, Hardik Pandya well known as kung fu pandya has participated in a total of 123 matches, amassing 2309 runs at an average of 30.38. Along the way, he has also achieved 10 half-centuries and his highest score in the IPL stands at an impressive 91 runs. Furthermore, he has struck a remarkable number of boundaries and sixes with 172 fours and 125 sixes to his name. In the recent IPL Auction held in 2023, the Ahmedabad franchise successfully secured Hardik Pandya's services for a whopping sum of Rs 15Cr. Hardik Pandya, the flamboyant all-rounder for the Gujarat Titans, is undoubtedly one of the most exciting players to watch in the IPL. Pandya is known for his big-hitting ability and explosive batting style. Leading the Gujarat Titans in their maiden IPL campaign last year, Pandya showcased his skills by picking up eight wickets and smashing 487 runs. His ability to handle pressure situations and deliver match-winning performances makes him a vital asset for the Titans.
Conclusion
The IPL 2023 promises to be another thrilling season, and the presence of these top-notch all-rounders will undoubtedly add excitement and competitiveness to the tournament. Sam Curran, Ravindra Jadeja, Jason Holder, Cameron Green, and Hardik Pandya possess the skills and experience to make a significant impact on their respective teams' fortunes. As cricket enthusiasts, let's buckle up and get ready to witness some spectacular performances from these talented all-rounders in the upcoming IPL season.