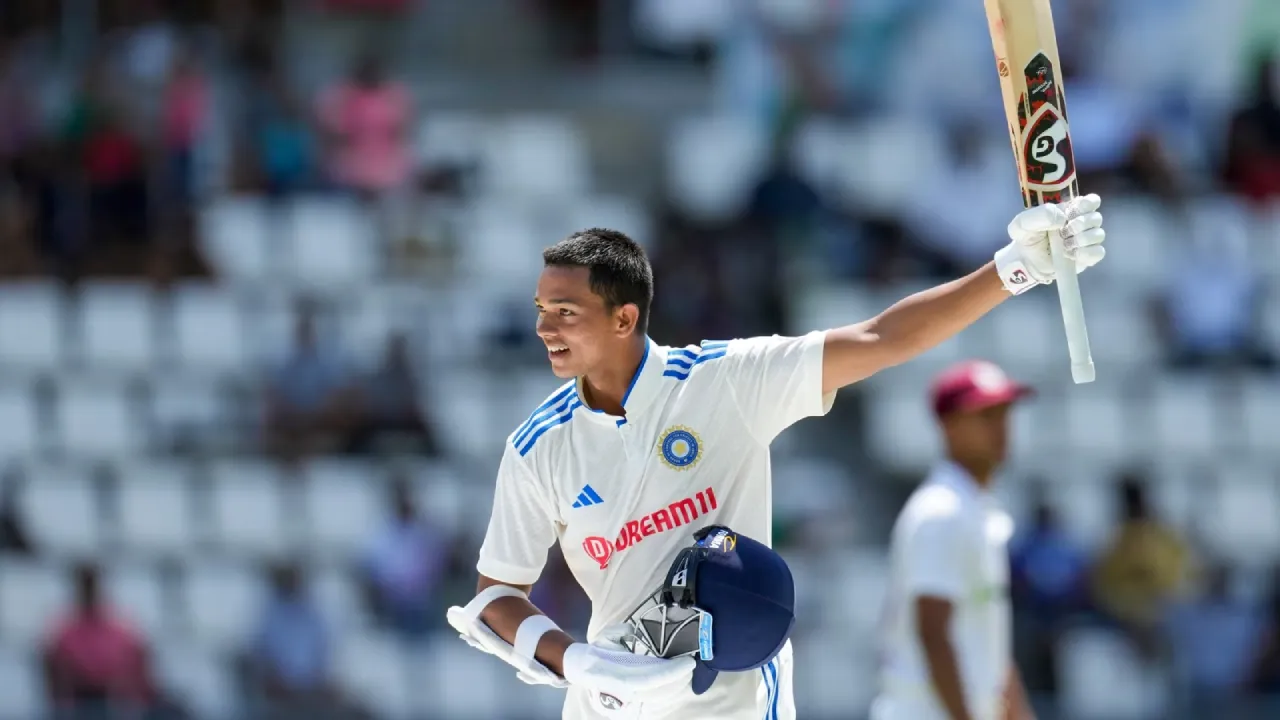 In the cricketing world, stories of perseverance and determination often captivate fans and inspire aspiring players. One such story is that of Yashasvi Jaiswal, a promising young batsman who recently made his Test debut for India against the West Indies. Yashasvi's journey from humble beginnings to achieving his dream is nothing short of extraordinary. This article delves into the inspiring tale of Yashasvi Jaiswal, highlighting his struggles, triumphs, and the importance of having a place to call home.
The Early Years: From Tents to Cricket
Yashasvi Jaiswal's journey began in Thane, Mumbai, where he grew up in challenging circumstances. His family faced financial difficulties, and Yashasvi had to sleep in tents and sell panipuris to make ends meet. Despite the hardships, cricket was his passion, and he would often climb trees to catch glimpses of IPL games. However, his determination faced a roadblock when he was denied entry into the Azad Maidan nets, a popular cricket ground in Mumbai.
The Dream Takes Flight: Yashasvi's Test Debut
Yashasvi's perseverance paid off when he was selected to represent India in his Test debut against the West Indies. The match took place at Windsor Park in Dominica, thousands of kilometers away from his family's new five-bedroom flat in Mumbai. While Yashasvi set foot on the field, his mind was with his family, who were busy settling into their new home.
In an outstanding display of skill and determination, Yashasvi scored a remarkable 171 runs, helping India secure a resounding victory by an innings and 141 runs. His achievement on the field was a testament to his relentless pursuit of his dream.
The Importance of a Home: Yashasvi's Wish
Throughout his journey, Yashasvi held one wish close to his heart - to have a place to call his own. The rented two-bedroom apartment in Santa Cruz, where his family had been staying for the past two years, was not what Yashasvi envisioned for himself. He recognized the significance of having a stable and comfortable home, especially in a bustling city like Mumbai.
During the Test match, Yashasvi's thoughts were consumed by his family's shifting plans. He repeatedly expressed his desire for them to move into their new five-bedroom flat as soon as possible. This longing for a permanent home was a testament to Yashasvi's understanding of the importance of having a roof over his head, providing stability and security.

The Power of Support: Yashasvi's Family
Behind every successful athlete, there is a support system that plays a crucial role in their journey. Yashasvi's family has been a pillar of strength throughout his pursuit of his cricketing dreams. They stood by him during his challenging early years and supported his aspirations even when faced with financial constraints.
Yashasvi's brother, in an interview, expressed how his younger sibling had always yearned for a home of his own. The family's determination to fulfill Yashasvi's wish reflects their unwavering support and belief in his talent.
Lessons in Perseverance: Yashasvi's Journey
Yashasvi's journey serves as an inspiration to aspiring cricketers and individuals facing adversity in any field. His story is a testament to the power of perseverance, determination, and the pursuit of one's dreams against all odds. Yashasvi's unwavering dedication to cricket, despite the challenges he faced, showcases the importance of passion and commitment in achieving success.
The Impact of Yashasvi's Success: Inspiring the Next Generation
Yashasvi Jaiswal's success story has the potential to inspire countless young cricketers and individuals with dreams of their own. His journey from tents to a dream Test debut is a reminder that with hard work, determination, and the right support, dreams can be turned into reality.
Yashasvi's achievement also highlights the importance of providing opportunities and resources to talented individuals from underprivileged backgrounds. By recognizing and nurturing potential talent, society can empower individuals like Yashasvi to overcome barriers and achieve their full potential.
Conclusion
Yashasvi Jaiswal's remarkable journey from tents to a dream Test debut is a testament to the power of perseverance, determination, and the importance of having a place to call home. Despite facing numerous challenges, Yashasvi's unwavering dedication to cricket propelled him towards success.
His story serves as an inspiration to aspiring cricketers and individuals striving to achieve their dreams. Yashasvi's achievements remind us that with passion, commitment, and the right support, no dream is too big to achieve. As Yashasvi continues to make a mark in the cricketing world, his journey will undoubtedly inspire the next generation of talented individuals to chase their dreams relentlessly.