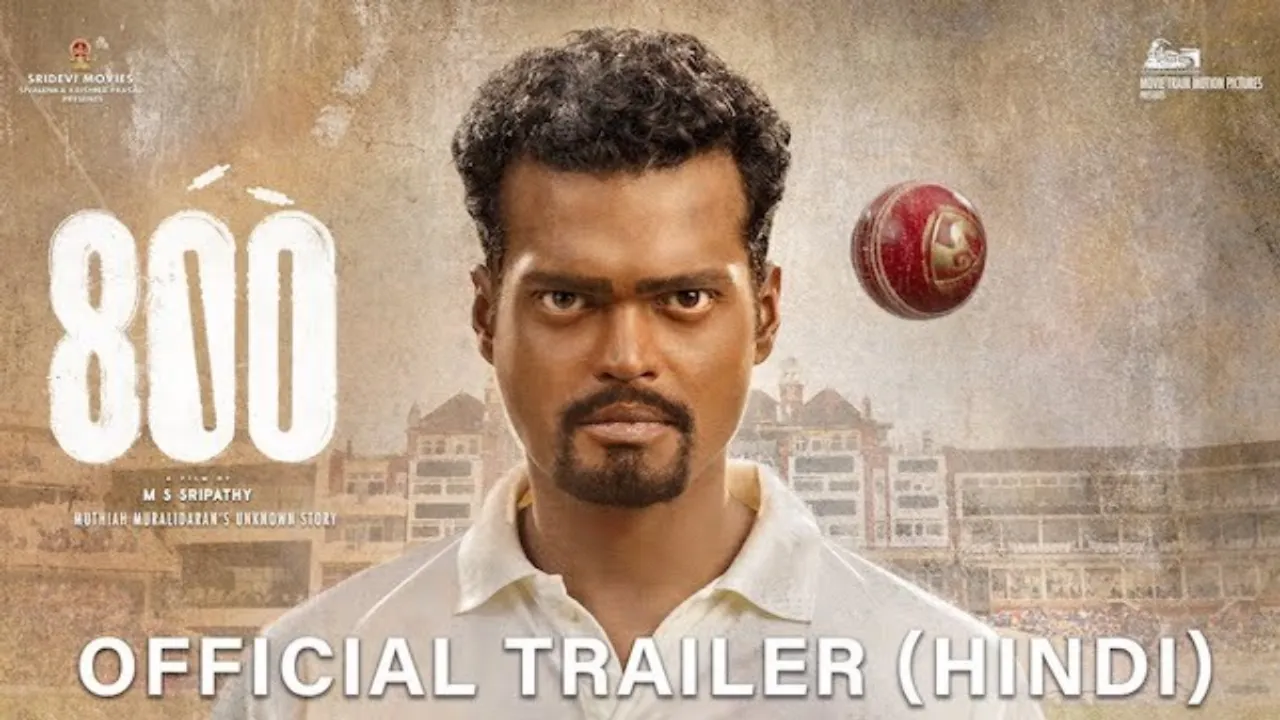 Cricket has always been a sport that has captured the hearts of millions around the world. It has seen several legends grace the field with their exceptional skills and unrivaled talent. One such legend is Muttiah Muralitharan, a name that resonates with cricket enthusiasts across the globe. Muralitharan's incredible career and his journey from a humble beginning to becoming the highest wicket-taker in the history of Test cricket is an inspiration to aspiring cricketers.
In this article, we delve into the life of Muttiah Muralitharan, exploring his journey, accomplishments, and the upcoming film '800' that brings his story to life on the silver screen.
Early Life and Background
Muttiah Muralitharan, born on April 17, 1972, in Kandy, Sri Lanka, was destined to become a cricketing legend. Hailing from a Tamilian background, Muralitharan's passion for cricket blossomed at a young age. Growing up, he faced numerous challenges but persevered to overcome them and rise through the ranks of the cricketing world.
Rise to Stardom
Muralitharan's exceptional talent as a spinner was evident from the early stages of his career. He made his international debut in 1992 at the tender age of 20, showcasing his skills and potential. As he continued to hone his craft, his unconventional bowling action and his ability to spin the ball sharply made him a force to be reckoned with.
Record-Breaking Career
Muttiah Muralitharan's career is studded with numerous milestones and records that cement his place in cricketing history. In the longest format of the game, he took an astounding 800 wickets, a feat that remains unmatched to this day. His mastery over spin bowling allowed him to deceive batsmen and secure crucial breakthroughs for his team.
ODI World Cup Triumph
Muralitharan's impact wasn't limited to Test cricket alone. He played a pivotal role in Sri Lanka's historic ODI World Cup triumph in 1996. His spin wizardry and ability to outfox batsmen played a crucial part in guiding Sri Lanka to their maiden World Cup victory. Muralitharan's contribution to the team's success further solidified his status as a national hero.
Personal Life and Challenges
Beyond the cricket field, Muttiah Muralitharan faced personal challenges that tested his resilience and determination. Throughout his career, he had to deal with controversies surrounding his bowling action, which faced scrutiny from cricketing authorities. Despite the adversities, he remained steadfast and continued to excel, proving his detractors wrong time and again.
The '800' Film: Bringing Muralitharan's Story to Life
The upcoming film '800' is set to shed light on the remarkable journey of Muttiah Muralitharan, with actor Madhurr Mittal essaying the role of the legendary cricketer. The trailer for the film was recently released, showcasing some of the significant events of Muralitharan's life. The movie aims to explore not only his professional achievements but also his personal life, giving the audience a deeper understanding of the man behind the cricketer.
Cast and Crew
Joining Madhurr Mittal in the film is Mahima Nambiar, who portrays Muralitharan's onscreen wife. The film also features an ensemble cast, including Naren, Nassar, Vela Ramamoorthy, Riythvika, Vadivukkarasi, Arul Das, and others, who bring pivotal roles to life on the silver screen.
Conclusion
Muttiah Muralitharan's remarkable journey from a small town in Sri Lanka to becoming a cricketing icon is a testament to his dedication, talent, and perseverance. His impact on the sport and his ability to inspire generations of cricketers is immeasurable. With the release of the film '800', his story will be shared with a wider audience, allowing them to witness the extraordinary life of a true legend.
Through his achievements and the upcoming film, Muralitharan continues to inspire countless individuals to chase their dreams, overcome obstacles, and leave a lasting legacy in their respective fields. As the world awaits the release of '800', we celebrate the indomitable spirit of Muttiah Muralitharan and the mark he has left on the game of cricket.