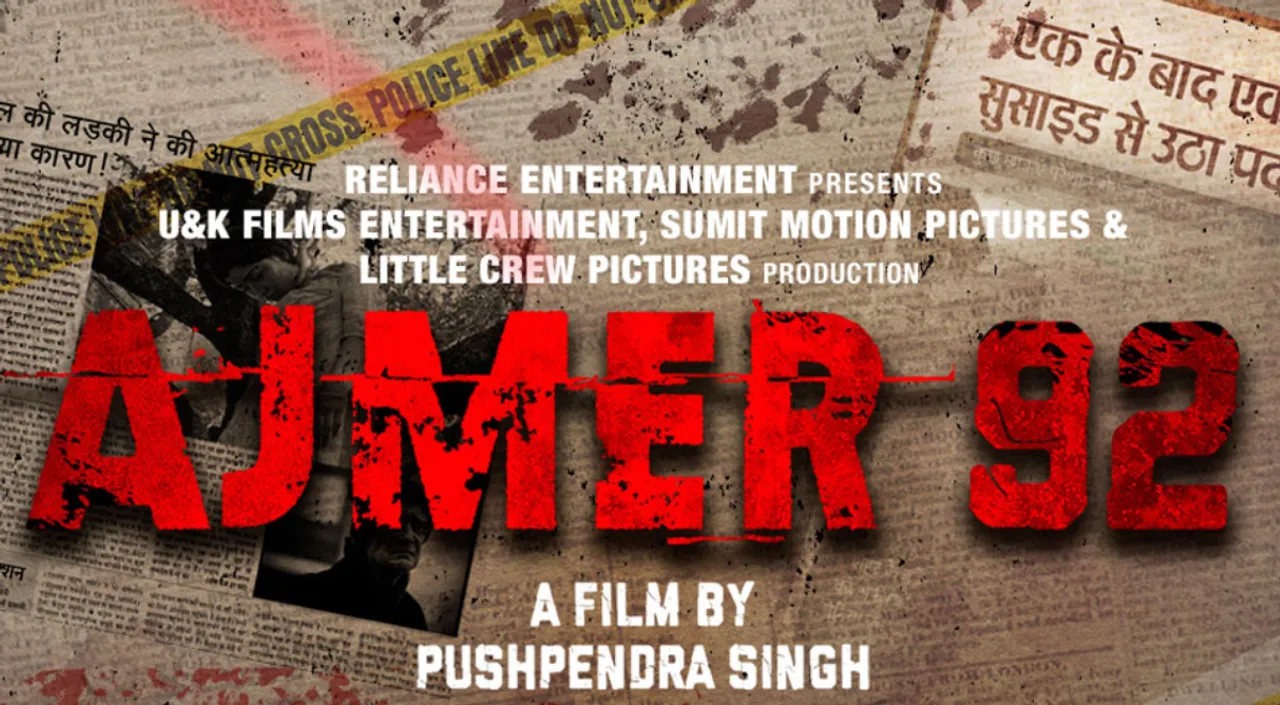 The first look of the upcoming film 'Ajmer-92' has been unveiled and it has already created quite a buzz in the industry. The poster of the film is eye-catching with its newspaper cut-outs smeared with blood, depicting the dark and gritty storyline of the movie. The poster has left many intrigued and eagerly waiting for more details about the film. The film is scheduled to release on 14th July 2023 and is expected to be a hard-hitting drama based on true incidents.
The film 'Ajmer-92' is set in the city of Ajmer in the year 1992 and revolves around the plight of young girls who became victims of heinous crimes. The film is expected to be a gut-wrenching tale that depicts the harsh reality of the society and how families were torn apart due to these unspeakable crimes against women. The movie is expected to shed light on the struggles of women in a patriarchal society and the atrocities they have to face on a daily basis.
The first look of 'Ajmer-92' has already generated a lot of curiosity among movie-goers who are eagerly waiting for further details about the film. The unique and striking poster of the movie has left an indelible impression on viewers' minds, leaving them wanting for more. The film is being directed by a talented filmmaker who is known for his thought-provoking movies, and it is expected to be no different.
'Ajmer-92' seems like a promising film that will not only entertain but also create awareness about some of the pressing issues that our society faces today. With a strong storyline, talented cast, and an experienced director at the helm, this movie is definitely one to watch out for. As we await more information about the film, it will be interesting to see how it unfolds and how it impacts viewers once it releases in theaters in 2023.