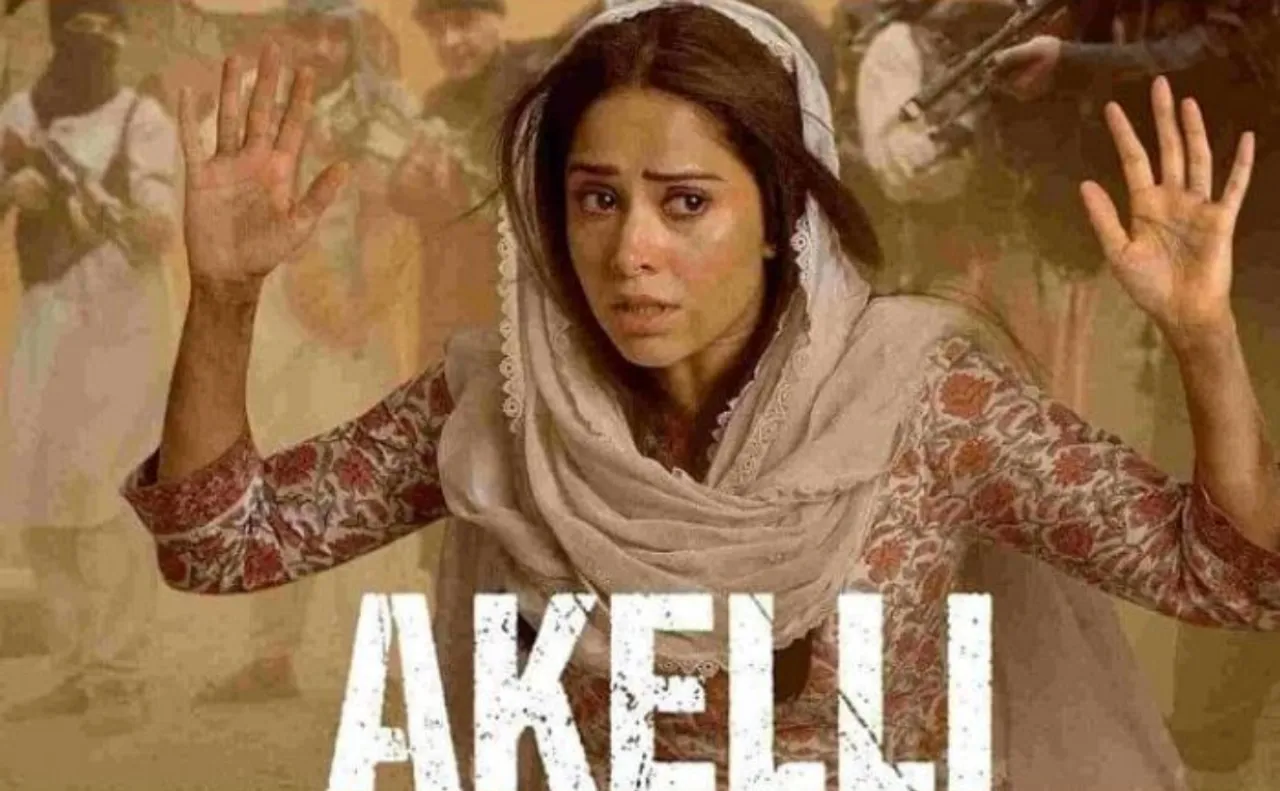 Akeli, the highly anticipated film starring Nushrat Bharucha, has been making waves in the film industry with its exceptional storytelling and Nushrat's remarkable acting skills. With the release of the powerful teaser, fans have been eagerly waiting to catch a glimpse of the film's intriguing storyline. Recently, a special screening was held for journalists in Delhi, generating even more buzz around the movie.
The Plot Unveiled
The film revolves around a girl from a small town in Punjab who travels to Iraq to earn a living. There, she encounters members of ISIS, which leads to a series of unfortunate events. Nushrat finds herself falling in love with a Pakistani boy working in her own factory. However, certain incidents unfold, resulting in the murder of an ISIS member at the hands of Nushrat. Seeking revenge, the ISIS members start chasing her.
In an interview, Nushrat Bharucha shared her thoughts on her character, saying, "Playing the role in Akeli has been an incredibly challenging experience and is completely different from any other character I have portrayed. It emotionally drained me to portray such a character, forcing me to consider the challenges that a person of such a young age would face while taking care of their loved ones. I hope the audience connects with my character and enjoys the film."
Nushrat Bharucha's Journey
Nushrat Bharucha began her film career in 2006 with the movie "Jai Santoshi Maa." She then played a small role in "Kal Kissne Dekha." However, it was director Luv Ranjan's film "Pyaar Ka Punchnama 2" that changed the game for her. The film crossed the 80 crore mark at the box office, marking her third collaboration with Kartik Aaryan.
Director's Perspective
Director Pranay Meshram expressed his excitement for the film, stating, "We have been working tirelessly for this day. Our film is a tribute to all the brave women who courageously sacrifice their own safety for the sake of their families. The story of the film is heart-touching, and I am confident that the audience will connect with it."
Unveiling the Journey
The film begins with Nushrat's character attempting to escape, but she finds herself surrounded by armed men. The story then takes us back, showcasing how she ended up working in Mosul. On one hand, she is gradually adapting to her new life in a foreign land, but when war breaks out, she is captured along with other women. Nushrat's character is shown fighting against physical and sexual abuse.
Nushrat's Recent Work
In her recent work, Nushrat Bharucha was last seen in the movie "Selfie" alongside Akshay Kumar. Unfortunately, the film did not perform well at the box office. Apart from Akshay Kumar and Nushrat Bharucha, Emraan Hashmi also played a significant role in the film. Despite the failure of her previous film, Nushrat remains enthusiastic about her upcoming film "Akeli."
Cast and Release Date
Apart from Nushrat Bharucha, "Akeli" also features Nishant Dahhiya, Tsahi Halevi, and Amir Butras in pivotal roles. The film is produced by Dusshyant Singh and will be released on August 25th, distributed by Dashami Studios.
Conclusion
"Akeli" promises to be a gripping film with a captivating storyline and stellar performances, especially from Nushrat Bharucha. The movie sheds light on the struggles faced by women in dire situations and their resilience in the face of adversity. With its release just around the corner, audiences are eagerly awaiting the opportunity to witness this extraordinary tale on the big screen.
So mark your calendars for August 25th and get ready to be captivated by "Akeli" – a cinematic experience that will leave a lasting impact.