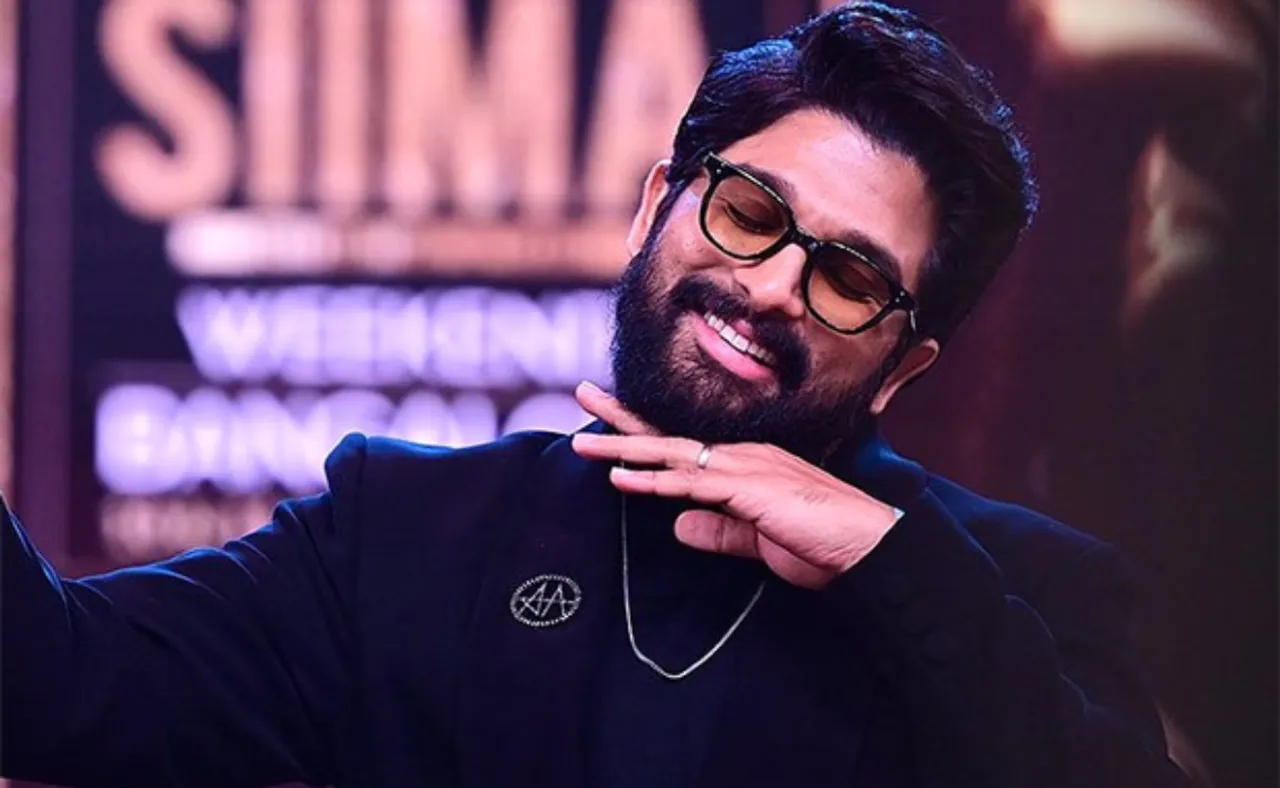 Allu Arjun, the charismatic and talented South Indian actor, has reached yet another milestone in his illustrious career. With an incredible fan following both on and off-screen, he has become the first South Indian star to amass a staggering 22 million followers on Instagram. This achievement not only highlights his popularity but also showcases the power of social media in connecting celebrities with their fans. In this article, we will delve into Allu Arjun's rise to fame, his journey in the film industry, and the impact of his massive Instagram following.
Allu Arjun: A Brief Background
Born on April 8, 1983, in Chennai, Tamil Nadu, Allu Arjun comes from a prestigious film family. His father, Allu Aravind, is a renowned film producer, and his grandfather, Allu Ramalingaiah, was a legendary comedian in Telugu cinema. Allu Arjun made his acting debut in 2003 with the film "Gangotri" and since then, he has consistently delivered remarkable performances, earning him a dedicated fan base across South India.
The Journey to Stardom
Allu Arjun's journey to stardom has been nothing short of remarkable. He quickly gained popularity with his unique style, charismatic screen presence, and impeccable dance moves. His breakthrough role came in the 2004 film "Arya," where he portrayed the role of a passionate and intense character. The film was a massive success, and Allu Arjun's performance was widely praised, earning him critical acclaim and a loyal fan following.
Expanding His Horizons
Over the years, Allu Arjun has expanded his horizons and showcased his versatility as an actor. He has effortlessly essayed a wide range of roles, from romantic leads to action-packed characters. Some of his notable films include "Bunny," "Desamuduru," "Parugu," "Race Gurram," "Sarrainodu," and "Ala Vaikunthapurramuloo." Each film has further solidified his position as one of the most sought-after actors in the South Indian film industry.
Allu Arjun and Social Media
In today's digital age, social media has become an integral part of celebrity culture. Allu Arjun, recognizing the potential of connecting with his fans on a deeper level, has embraced social media platforms, especially Instagram. Through his Instagram account, he shares glimpses of his personal life, behind-the-scenes moments from his films, and interacts with his fans. This direct engagement has helped him foster a strong and loyal fan base, resulting in his staggering 22 million followers.
The Power of Instagram
Instagram has emerged as a powerful tool for celebrities to connect with their fans and build their personal brands. With its visually appealing format and user-friendly features, Instagram allows celebrities to showcase their lives and projects in a more intimate and authentic manner. Allu Arjun's massive following on Instagram not only underscores his popularity but also highlights the significant role social media plays in shaping the careers of modern actors.
Setting New Trends
Allu Arjun is known for his impeccable fashion sense and trendsetting style. His unique wardrobe choices, hairstyle experiments, and confident demeanor have made him a fashion icon among his fans. Through his Instagram posts, he shares his latest looks and fashion collaborations, inspiring his followers to embrace their individuality and experiment with their personal style.
Inspiring the Youth
Allu Arjun's impact extends beyond his on-screen performances. He has become an inspiration for the youth, promoting a message of hard work, dedication, and perseverance. Through his social media presence, he shares motivational quotes, fitness routines, and glimpses of his rigorous training for his film roles. His commitment to his craft and his constant efforts to push his boundaries have made him a role model for aspiring actors and artists.
Conclusion
Allu Arjun's journey from a talented actor to a South Indian superstar with 22 million Instagram followers is a testament to his immense talent, hard work, and the power of social media. His ability to captivate audiences with his performances, his dedication to his craft, and his engagement with his fans have solidified his position as one of the most beloved actors in the industry. With each project, Allu Arjun continues to push boundaries, inspire others, and leave an indelible mark on the world of South Indian cinema.