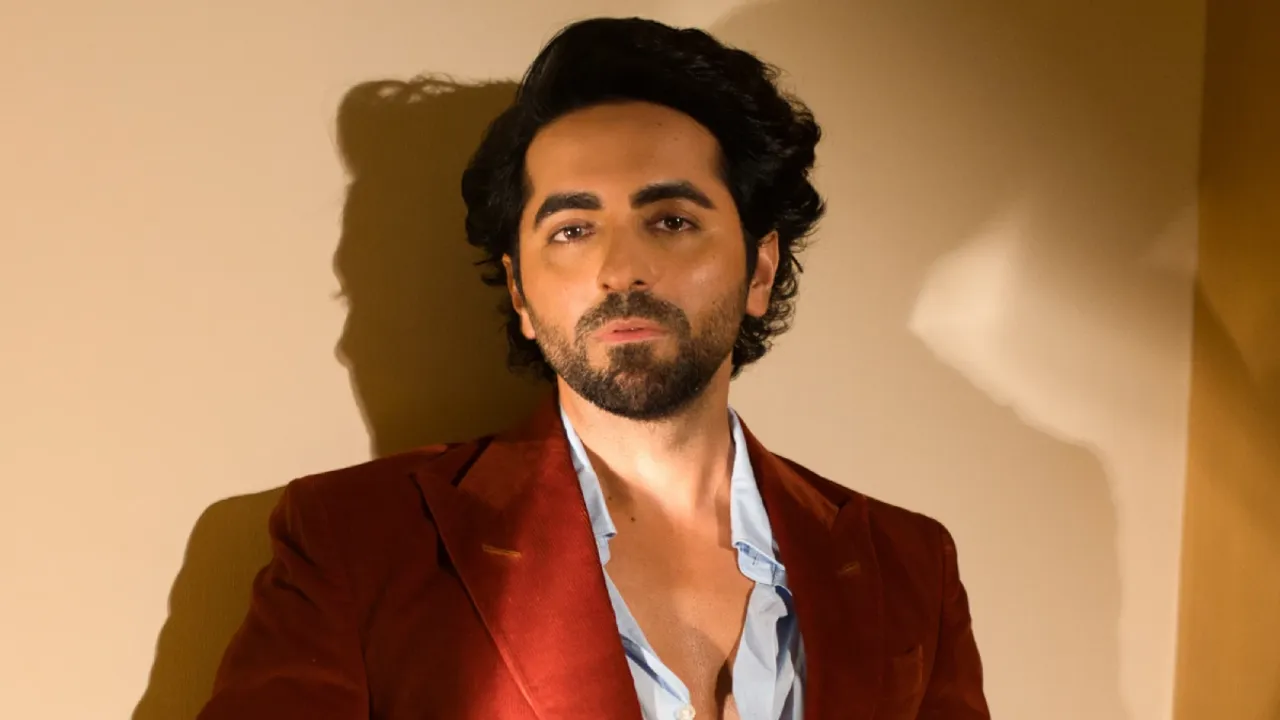 Ayushmann Khurrana, one of the most versatile actors in Bollywood, celebrates his 39th birthday today. Since his debut in the film "Vicky Donor" in 2012, Ayushmann has appeared in 20 films, each with unique and distinct characters. Despite never being cast in big-budget films, Ayushmann's movies have consistently performed well, earning impressive returns on investment (ROI). In this article, we'll explore Ayushmann's journey, from his humble beginnings to becoming a celebrated actor in the industry.
Early Life and Passion for Acting
Ayushmann Khurrana was born on September 14, 1984, in Chandigarh. His father, P. Khurrana, is an astrologer, and his mother, Poonam, is a homemaker. Ayushmann has a younger brother, Aparshakti Khurana, who also pursued a career in Bollywood. Initially named Nishant, Ayushmann's name was changed to Ayushmann by his father when he turned three years old. Growing up, Ayushmann had a punishment room in his house where he would be physically disciplined for making mistakes.
From a young age, Ayushmann aspired to become an actor. He would imitate his grandmother singing in the Gurudwara and would stand in front of a mirror for hours, admiring himself and singing.
Pursuing Acting and College Days
During his college days, Ayushmann actively participated in theater. He started theater groups like DAV College's "Plegroup Aagaz" and "Manchtantra" with his friends. Together, they performed street plays and won several awards at national college festivals. Ayushmann would often travel from Delhi to Mumbai for auditions and would entertain his friends by singing in the train. The passengers enjoyed his performances and would contribute money, which once accumulated to such an extent that Ayushmann and his friends took a trip to Goa.
Struggles in Mumbai and Roadies Journey
After completing his post-graduation, Ayushmann moved to Mumbai in search of job opportunities and auditions. He faced numerous rejections but remained determined. One incident worth mentioning is his audition for a casting director who refused to give him a separate audition. Ayushmann proposed that he be called for a final audition, ensuring that no one would see him. However, the casting director was irritated by Ayushmann's request and ultimately rejected him.
From Television to Radio Jockey
Ayushmann's breakthrough came when he auditioned for the Balaji Telefilms' show "Kyun Ki Saas Bhi Kabhi Bahu Thi." He was selected for the role of Lakshya Virani, Tulsi's son. However, before the shooting began, Ayushmann received an offer to work as a radio jockey at Big FM. He chose the radio opportunity over the television show, leading to his role as a popular RJ hosting shows like "Big Chai" and "Maan Na Maan, Main Tera Ayushmann."
Reality Show Host and Bollywood Debut
Ayushmann gained recognition as a host after winning the reality show "MTV Roadies" in 2004. This victory paved the way for his debut film, "Vicky Donor," where he played the role of a sperm donor. Despite winning "Roadies," Ayushmann faced multiple rejections in Mumbai before returning to Chandigarh and pursuing post-graduation.
Conclusion
Ayushmann Khurrana's journey from performing in trains to becoming a celebrated actor in Bollywood is an inspiring tale of determination and passion. Despite initial setbacks and rejections, Ayushmann's talent and unique choices of roles have garnered him tremendous success. From being a radio jockey to hosting reality shows, Ayushmann has proven his versatility time and again. As he celebrates his 39th birthday, we can't wait to see what he has in store for us in the future.