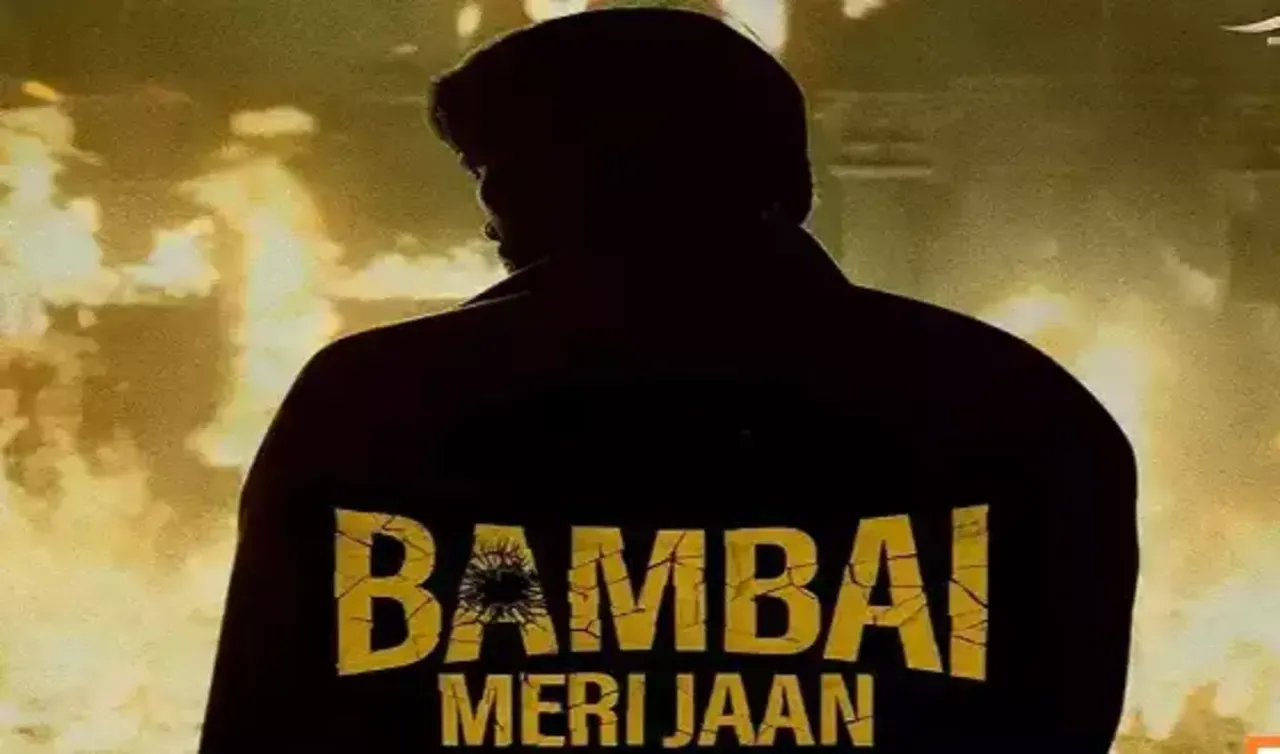 In a thrilling new period crime drama series, Amazon Prime Video unveils Bambai Meri Jaan, featuring the exceptional talents of Kay Kay Menon and Avinash Tiwary. Set in the bustling streets of Mumbai during the 1960s and 70s, this 10-part series takes viewers on a gripping journey through the criminal underworld. Produced by Farhan Akhtar-led Excel Entertainment and based on a story by renowned crime writer S. Hussain Zaidi, "Bambai Meri Jaan" promises to captivate audiences with its intense storyline and compelling performances.
A Tale of Father and Son, Bound by Opposing Forces
At the heart of "Bambai Meri Jaan" lies a poignant portrayal of a father and son locked in a battle between law and crime. Kay Kay Menon portrays Ismail Kadri, a dedicated and upright police officer committed to cleansing the city of Bambai from its criminal elements. Ismail's unwavering dedication to his duty is juxtaposed with the hunger and ambition of his son, Dara Kadri, played by Avinash Tiwary. Dara, a determined young boy, yearns to make his mark in the underworld and becomes entangled with local gangs.
As Dara strays further from the path of righteousness, Ismail finds his family and world crumbling around him. The contrasting trajectories of the father and son create a powerful narrative, exploring the complexities of their relationship and the choices they make in their respective journeys.
A Stellar Cast Bringing Characters to Life
The creators of "Bambai Meri Jaan," Rensil D'Silva and Shujaat Saudagar, have assembled an ensemble cast of exceptional actors to breathe life into the riveting characters of this crime saga. Alongside Kay Kay Menon and Avinash Tiwary, the series features Saurabh Sachdeva, Kritika Kamra, Nivedita Bhattacharya, and Amyra Dastur in pivotal roles. Each actor contributes their unique talent and presence to the narrative, enhancing the depth and authenticity of the storytelling.
Exploring the Multilayered Character of Ismail Kadri
Kay Kay Menon's portrayal of Ismail Kadri is nothing short of extraordinary. In a statement, Menon describes his character as "multi-layered and complex." Ismail is an honest cop and a devoted father, but he is far from perfect. He grapples with the conflicting desires to clean the city of crime while safeguarding his family. Forced to become a pawn in the city's crime syndicate, Ismail's character undergoes a profound transformation, blurring the lines between right and wrong.
Dara Kadri: A Dynamic Antihero
Avinash Tiwary, known for his exceptional performances, steps into the shoes of Dara Kadri, a charismatic and dynamic young man. Dara's belief that honest hard work won't bring him the riches and power he desires leads him down a treacherous path as he becomes an enforcer for local gangs. Tiwary explains that Dara is a character that few actors get the opportunity to sink their teeth into so early in their careers. He embodies the essence of an antihero, challenging conventional notions of morality and the pursuit of success.
A Glimpse into the 1960s and 70s Mumbai
"Bambai Meri Jaan" not only captivates with its gripping characters but also provides a compelling backdrop in the form of Mumbai during the 1960s and 70s. The series offers viewers a glimpse into the vibrant and ever-evolving cityscape of Bambai, as Mumbai was known back then. The meticulously recreated period sets, costumes, and props transport audiences to an era where crime and ambition clashed amidst the bustling streets and atmospheric locales.
An Investigation into the Underbelly of Mumbai
Drawing inspiration from the works of crime writer S. Hussain Zaidi, "Bambai Meri Jaan" delves deep into the underbelly of Mumbai's criminal world. The series explores the various factions, power struggles, and alliances that shaped the city during that tumultuous period. With a keen eye for detail and a commitment to authenticity, the creators have woven a narrative that not only entertains but also sheds light on the hidden layers of Mumbai's history.
The Visionary Minds Behind the Series
"Bambai Meri Jaan" is the brainchild of creators Rensil D'Silva and Shujaat Saudagar. With their combined expertise and creative vision, they have crafted a series that seamlessly blends crime, drama, and emotion. Shujaat Saudagar also takes the directorial reins, ensuring the narrative unfolds with precision and impact. The collaboration between these talented individuals has resulted in a series that promises to be a standout addition to the crime genre.
Streaming on Prime Video: A Date to Mark
Mark your calendars, for "Bambai Meri Jaan" is set to premiere on Amazon Prime Video on September 14. Prepare to embark on a thrilling journey through the dark underbelly of Mumbai as you witness the clash between law and crime, father and son, and ambition and morality. With its stellar cast, gripping storyline, and meticulous attention to detail, this crime saga is poised to captivate audiences and leave a lasting impression.
Conclusion
"Bambai Meri Jaan" is not just another crime drama series; it is an immersive experience that transports viewers to a bygone era. With its compelling characters, rich storytelling, and authentic portrayal of Mumbai's criminal world, the series promises to be a must-watch for fans of the genre. Prepare to be enthralled as you witness the clash between father and son, law and crime, and the pursuit of ambition in a city that never sleeps. Stream "Bambai Meri Jaan" on Amazon Prime Video and immerse yourself in the riveting world of 1960s and 70s Mumbai.