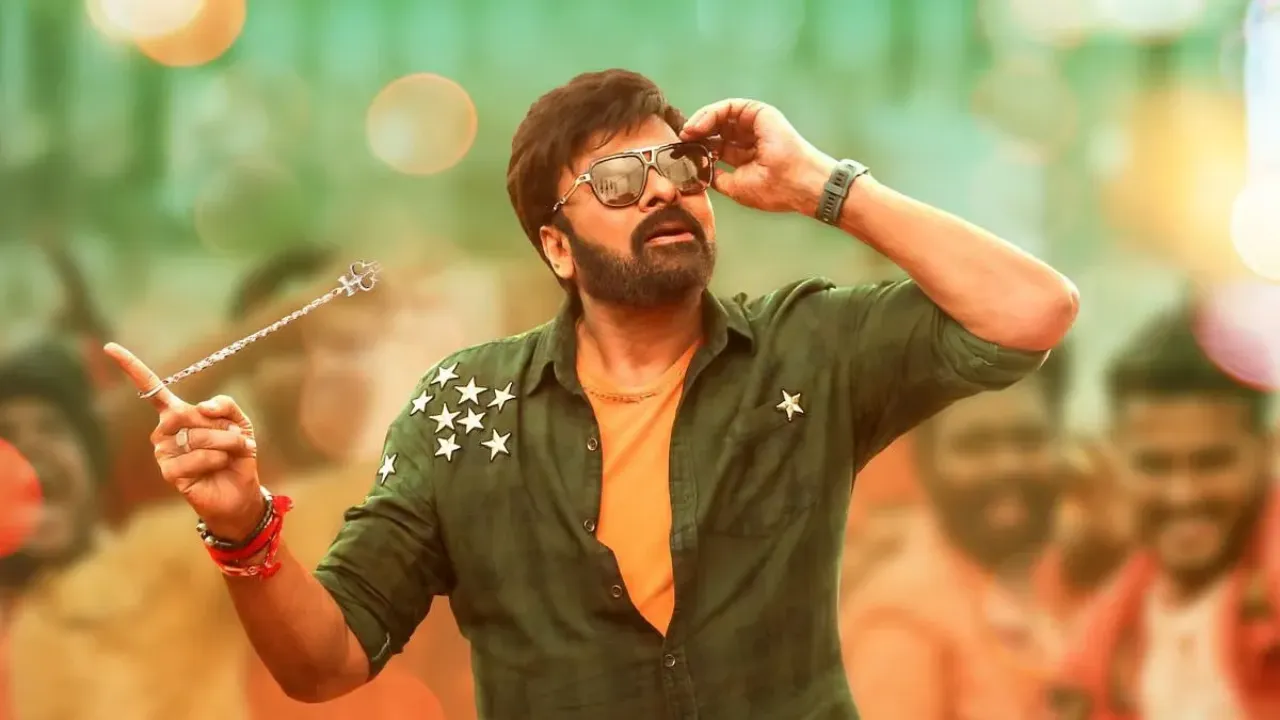 After the blockbuster success of "Waltair Veerayya," Megastar Chiranjeevi returns with a new action drama, "Bholaa Shankar." Directed by Meher Ramesh, this highly anticipated film hit screens worldwide on August 11, 2023. Fans eagerly awaited Chiranjeevi's performance in this movie, and now it's time to dive into our review.
Storyline
"Bholaa Shankar" revolves around Shankar (Chiranjeevi), a taxi driver who arrives in Kolkata with his sister Mahalakshmi (Keerthy Suresh) for her education. However, their lives take an unexpected turn when they get entangled with a mafia gang led by Alex (Tarun Arora) that kidnaps girls in the city. Shankar becomes involved in a mission to stop the gang and seek revenge. As the plot unfolds, viewers are left wondering about Shankar's true identity and his past.
Acting Performances
Megastar Chiranjeevi knows how to captivate his fans, and "Bholaa Shankar" is no exception. His mass appeal shines through in this film, and he effortlessly delivers powerful performances in both action and emotional scenes. Chiranjeevi once again proves why he is a force to be reckoned with in the Telugu film industry.
Keerthy Suresh, who plays Mahalakshmi, is given a decent role in the film. Her performance is impressive, especially in the emotional sequences where she excels. Tamannaah Bhatia, though limited in screen presence, manages to make an impact with her charisma and beauty. Sushanth, Murali Sharma, and the rest of the cast deliver satisfactory performances in their respective roles.
Action Sequences and Cinematography
One of the highlights of "Bholaa Shankar" is the well-composed action sequences. The fight scenes are choreographed with precision and intensity, keeping the audience on the edge of their seats. Dudley's cinematography adds to the overall visual experience, particularly during these action-packed moments. His work brings a certain level of grandeur and excitement to the screen.
The Flaws
While Bholaa Shankar has its strengths, it also falls short in some areas. The story is the first aspect that lacks freshness. It follows a rather routine narrative, offering no surprises or unique elements. Chiranjeevi's exemplary acting attempts to uplift the film, but unfortunately, there is no standout moment that truly elevates it.
Director Meher Ramesh's execution leaves much to be desired. He fails to infuse the screenplay with the necessary momentum to keep the audience engaged throughout. Some scenes in both halves of the movie could have benefited from better treatment and pacing.
Music and Songs
A Chiranjeevi movie often comes with the expectation of energetic dance numbers and memorable songs. However, "Bholaa Shankar" disappoints in this aspect. The music, composed by Mahati Swara Sagar, fails to make a lasting impact. The songs lack the necessary appeal, and the overall score falls short of expectations.
Supporting Characters and Narrative
The film features several characters that do not contribute significantly to the overall narrative. Actors like Uttej, Raja Ravindra, Brahmaji, and others are given limited screen time and could have been better utilized. Their presence feels somewhat unnecessary, adding to the film's overall bloated runtime.
Tamannaah Bhatia, who plays a pivotal role, unfortunately, has very few scenes to showcase her talent. The comedy scenes, although decent, lack the necessary treatment to appeal to a wider family audience.
Technical Aspects
Meher Ramesh had a golden opportunity to turn this Vedalam remake into a great movie. While he succeeds in designing Chiranjeevi's character well, his direction falls short in terms of an engaging screenplay. A more focused approach to the narration could have resulted in a different outcome for the film.
The music composition by Mahati Swara Sagar fails to leave a lasting impression. The editing by Marthand K Venkatesh could have been better, as some scenes feel disjointed. However, Dudley's cinematography stands out as a positive aspect, elevating the visual appeal of the film. The production values are commendable, contributing to the overall quality of the movie.
Conclusion
"Bholaa Shankar" is a mediocre action drama that offers decent performances from Chiranjeevi and Keerthy Suresh. The comedy scenes scattered throughout the film work well, but the overall narrative lacks freshness and fails to deliver any standout moments. It is advisable to keep your expectations in check when watching this movie, as it suffers from unnecessary scenes and a laggy screenplay.