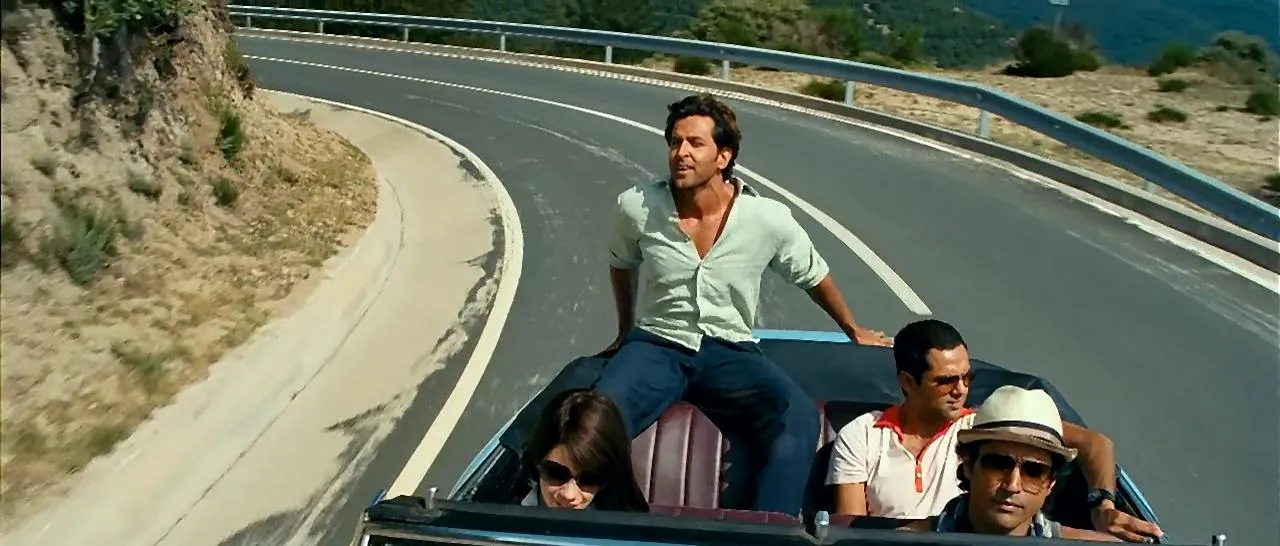 Bollywood films have always been a source of inspiration for the mainstream crowd in India. They not only entertain but also have the power to ignite a sense of wanderlust and adventure in us. These movies take us on a virtual tour of captivating destinations, leaving us yearning to experience the magic in person. In this blog, we will explore the top 10 Bollywood travel movies that have inspired us to pack our bags and embark on thrilling journeys. Let's dive into the world of Bollywood and travel!
Zindagi Na Milegi Dobara (2011): Seize the Day, Explore Life!
Zindagi Na Milegi Dobara, directed by Zoya Akhtar, is a masterpiece that beautifully captures the essence of friendship, relationships, and self-discovery. The story revolves around three friends who embark on a bachelor trip to Spain, fulfilling a pact they made during their school days.
The film takes us on a mesmerizing journey through Spain, showcasing its picturesque landscapes, charming towns, and vibrant culture. From the exhilarating bull run in Pamplona to the breathtaking scuba diving in Costa Brava, every moment in the film is a celebration of life and the thrill of exploring the unknown. Zindagi Na Milegi Dobara is a must-watch for anyone seeking inspiration to live in the present and embrace the adventures that await.
Qarib Qarib Singlle (2017): A Quirky Tale of Love and Travel
Qarib Qarib Singlle, directed by Tanuja Chandra, is a delightful romantic comedy that takes us on a journey across India. The story revolves around Jaya and Yogi, two strangers who meet on a dating app and embark on a trip together.
As they travel through picturesque locations like Dehradun, Jaipur, and Gangtok, we witness their unique and heartwarming bond forming. The film beautifully captures the essence of each destination, immersing us in its beauty and culture. Qarib Qarib Singlle is a perfect blend of humor, romance, and travel, leaving us with a desire to explore the hidden gems of our own country.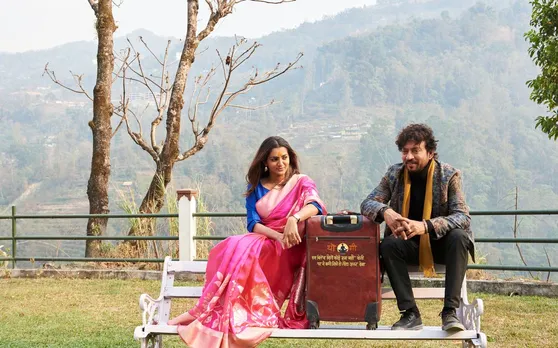 Dil Chahta Hai (2001): A Timeless Tale of Friendship and Goa
Dil Chahta Hai, directed by Farhan Akhtar, is a coming-of-age film that revolutionized the portrayal of friendships in Bollywood. Set in the vibrant state of Goa, the movie follows the lives of three friends as they navigate through love, career, and the ups and downs of life.
The film showcases the breathtaking beaches, lively shacks, and the carefree spirit of Goa. Dil Chahta Hai became a cult classic and inspired an entire generation to plan their own all-boys trip to Goa. It beautifully depicts the evolution of friendships and the bond that remains unbreakable, even as life takes everyone on different paths. If you're looking for a relatable travel movie that captures the essence of friendship and the charm of Goa, Dil Chahta Hai is a must-watch.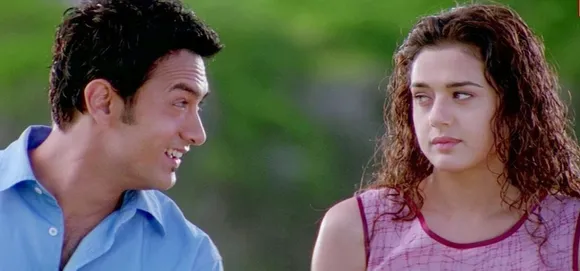 Piku (2015): A Road Trip Full of Quirks and Family Bonds
Piku, directed by Shoojit Sircar, is a heartwarming tale of a road trip that brings a dysfunctional family closer. The film revolves around Piku, a strong-willed woman, her aging father, and their eccentric journey from Delhi to Kolkata.
The road trip becomes a metaphor for the emotional journey of the characters, as they navigate through their differences and rediscover their bond. Piku showcases the beauty of the journey, both physically and emotionally. It takes us through the scenic landscapes of North India, highlighting the vibrant culture and the essence of family. This heart-touching film reminds us that the journey itself is as important as the destination.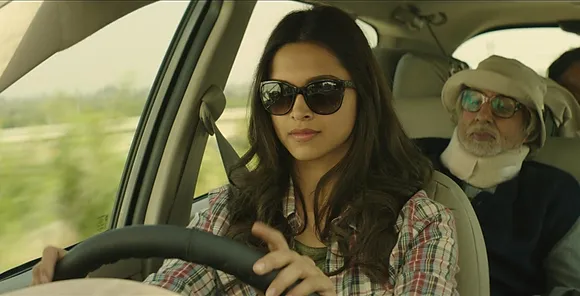 Yeh Jawaani Hai Deewani (2013): Love, Friendship, and the Magic of Travel
Yeh Jawaani Hai Deewani, directed by Ayan Mukerji, is a soul-stirring film that captures the essence of youth, love, and the transformative power of travel. The story revolves around the lives of four friends who reunite for a trekking expedition in the picturesque mountains of Manali.
This romantic comedy-drama takes us on a rollercoaster ride of emotions, as the characters explore the beauty of nature and their own relationships. Yeh Jawaani Hai Deewani beautifully portrays the joy of traveling together, the magic of new friendships, and the importance of cherishing every moment. It reminds us that life is a journey meant to be shared and celebrated.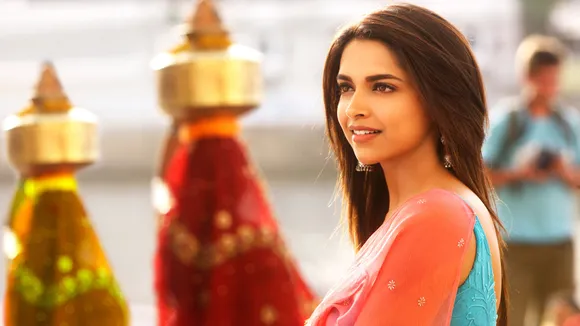 Queen (2013): A Journey of Self-Discovery and Empowerment
Queen, directed by Vikas Bahl, is a refreshing tale of self-discovery and empowerment. The film follows the journey of Rani, a shy and naive girl from Delhi, who embarks on her honeymoon trip to Paris and Amsterdam alone after her fiancé calls off the wedding.
As Rani explores the vibrant streets of Europe, she undergoes a transformative journey of self-realization and empowerment. Queen beautifully captures the spirit of solo travel, showcasing the freedom and joy that comes with embracing new experiences and cultures. The film reminds us that sometimes the best journeys are the ones we take alone, as they allow us to discover our true selves and find the strength to face life head-on.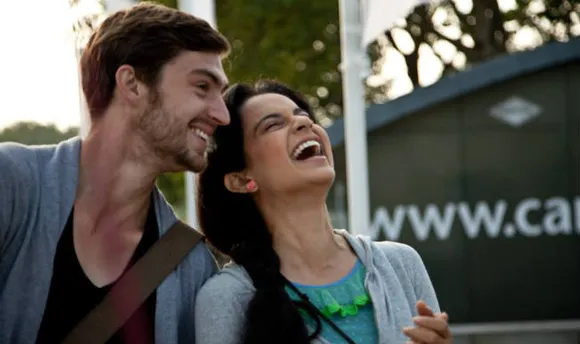 Jab We Met (2007): A Tale of Love, Destiny, and Unforgettable Encounters
Jab We Met, directed by Imtiaz Ali, is a heartwarming romantic comedy that takes us on a journey of love, destiny, and unforgettable encounters. The story revolves around Aditya, a heartbroken businessman, and Geet, a lively and free-spirited girl, who meet on a train journey to Bhatinda.
The film beautifully captures the essence of North India, with its vibrant colors, bustling markets, and the warmth of its people. Jab We Met showcases the power of travel in transforming lives and bringing two individuals together from different walks of life. It reminds us that sometimes unexpected encounters can lead to the most beautiful journeys, both literally and metaphorically.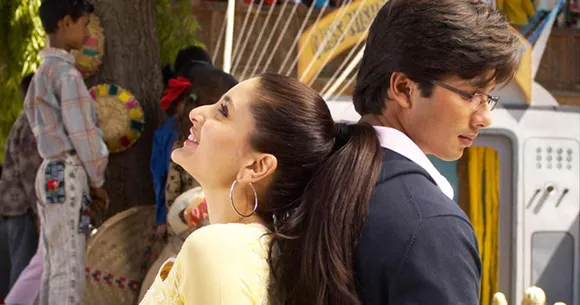 Highway (2014): A Journey of Liberation and Self-Discovery
Highway, directed by Imtiaz Ali, is an unconventional road trip movie that explores the themes of liberation and self-discovery. The film revolves around Veera, a young woman who gets kidnapped but finds freedom and a new perspective on life during her captivity.
As Veera and her captor travel across various cities, the film takes us on a mesmerizing journey through the diverse landscapes of India. Highway showcases the beauty of the country, from its breathtaking highways to its remote villages, highlighting the stark contrasts of life. It reminds us that sometimes it takes getting lost to find ourselves and that freedom can be found in unexpected places.
Tamasha (2015): Unleashing the Power of Imagination and Following Passion
Tamasha, directed by Imtiaz Ali, is a thought-provoking film that explores the power of imagination and the pursuit of passion. The story revolves around Ved, a man who lives a monotonous life but finds solace in storytelling. When he meets Tara, his life takes a turn, and they embark on a journey that challenges societal norms and encourages them to follow their true passions.
Tamasha takes us on a visual extravaganza, showcasing stunning locations like Corsica and Shimla. The film beautifully portrays the idea that life is a stage, and we have the power to create our own stories. It inspires us to break free from the shackles of conformity and embrace our true selves, reminding us that the greatest adventures are the ones that unfold within us.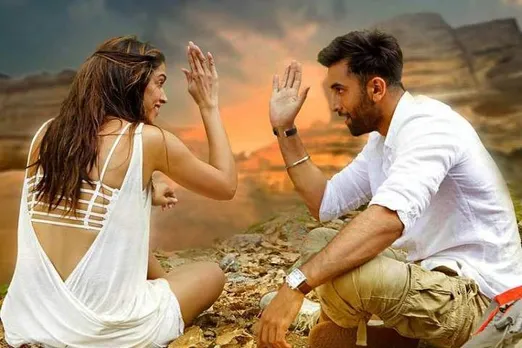 Jagga Jasoos (2017): An Enchanting Adventure Filled with Mystery and Music
Jagga Jasoos, directed by Anurag Basu, is an enchanting musical adventure that takes us on a thrilling journey to find a missing father. The film follows Jagga, a young detective with a stammer, and his companion Shruti, as they unravel a mystery that takes them from Mumbai to Morocco and South Africa.
Jagga Jasoos captivates us with its whimsical storytelling, foot-tapping music, and visually stunning frames. Despite the mixed reviews, the film showcases the beauty of each destination, leaving us in awe of their charm. It reminds us that every journey is an opportunity for self-discovery and that the true adventure lies in the pursuit of the unknown.