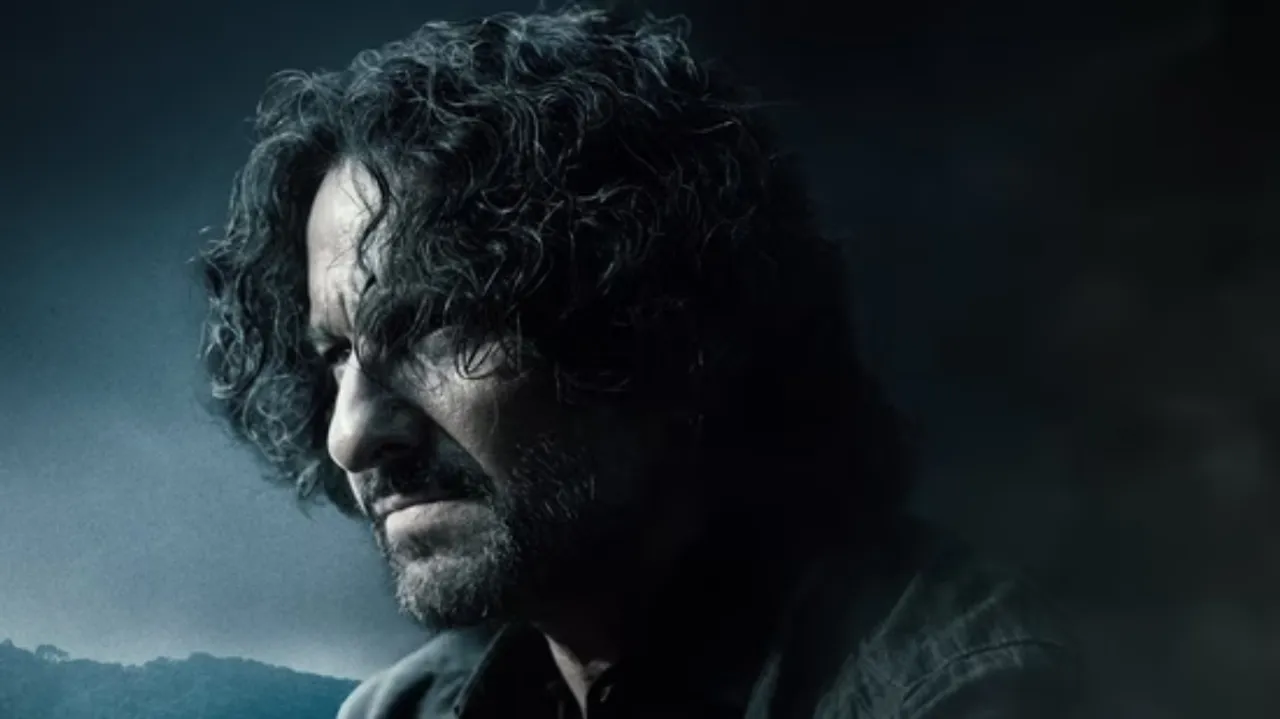 On Saif Ali Khan's 53rd birthday, the makers of his upcoming film Devara surprised fans by unveiling the first look of the actor in his role as Bhaira. The film, which marks Saif's Telugu debut, also stars Jr. NTR and Janhvi Kapoor in prominent roles. The first look poster, featuring Saif's menacing avatar, was shared by the makers and Jr. NTR on social media platforms, generating a wave of excitement among fans. Let's dive into the details of Devara and explore the intriguing first look of Saif Ali Khan as Bhaira.
Saif Ali Khan as Bhaira
Saif Ali Khan, known for his versatility, takes on the role of the antagonist in Devara. The first look poster showcases Saif's transformation into Bhaira, a character with a rustic and intense persona. With long, unkempt, and curly hair, Saif exudes a sense of menace as he gazes intensely towards one side. The reveal of the character's name adds another layer of intrigue to the poster. Jr. NTR, sharing the poster on his social media account, wished Saif a happy birthday and referred to him as "Saif Sir." The anticipation among fans has reached new heights, with many expressing their excitement and curiosity through comments such as "Wow, looks fire!" and "It's Devara vs Bhaira!"
About Devara
Devara not only marks Saif Ali Khan's entry into Telugu cinema but also brings together Jr. NTR and director Koratala Siva for the second time after their successful collaboration in the 2016 film Janatha Garage. The film also serves as Janhvi Kapoor's debut in Telugu cinema. Rumors suggest that Devara will showcase Jr. NTR in dual roles, portraying both a father and a son. The intense first look of Jr. NTR, holding a blood-soaked spear and exuding a fierce expression, hints at the high-octane action and drama that awaits the audience.
Jr. NTR's Request to Fans
Jr. NTR recently addressed his fans' eagerness for updates on his projects and requested them to be patient. He emphasized the pressure that constant demands for updates can put on the entire filmmaking team. Acknowledging the excitement and enthusiasm of his fans, Jr. NTR explained that sometimes there may not be much information to share, and sharing updates for the sake of it can be counterproductive. His thoughtful message resonated with fans, who understood the need for a balanced approach and expressed their support for the actor.
Saif Ali Khan's Recent Ventures
Prior to Devara, Saif Ali Khan was last seen in Om Raut's Adipurush, a film based on the epic Ramayana. The movie, which released in June this year, also featured Prabhas and Kriti Sanon in lead roles. Adipurush garnered attention for its controversial dialogues and received mixed reviews due to its visual effects. With Devara slated to release on April 5 next year, fans are eagerly anticipating Saif's performance and the unique storyline of the film.
Conclusion
The unveiling of Saif Ali Khan's intense look as Bhaira in Devara has set the stage for an exciting cinematic experience. As Saif ventures into Telugu cinema, his portrayal of the antagonist promises to captivate audiences with its rawness and intensity. With Jr. NTR and Janhvi Kapoor adding to the star power of the film, Devara is poised to be an enthralling tale of action and drama. As fans eagerly await the release of the film, the first look poster has already sparked conversations and speculation about the clash between Saif's Bhaira and Jr. NTR's character. Devara is undoubtedly a project worth anticipating, and it will be fascinating to witness the magic that unfolds on the silver screen.