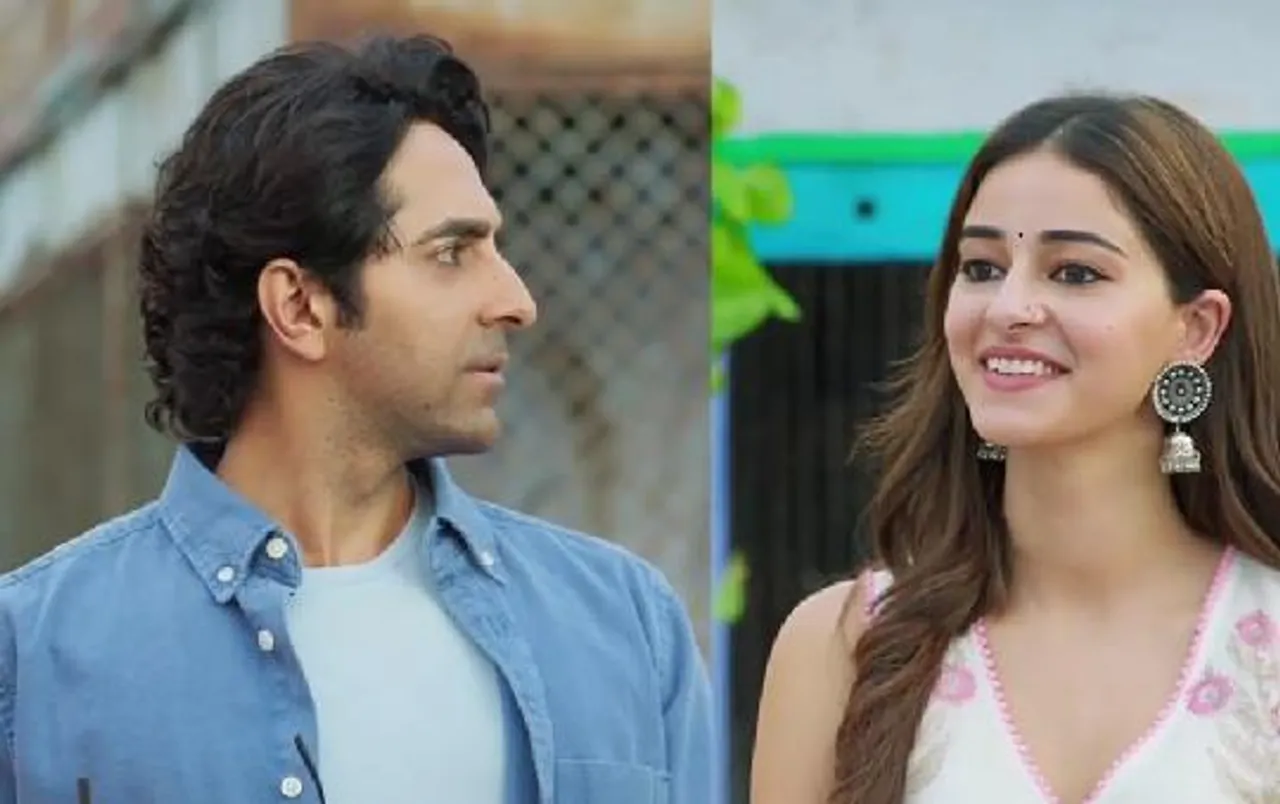 Dream Girl 2, the highly anticipated sequel to the original blockbuster film, has been generating a lot of buzz among fans and critics alike. With an expected release date of August 25, 2023, the film is set to make a splash at the box office. The success of the first film has raised expectations for Dream Girl 2's box office collection, and early indicators suggest that it will not disappoint.
Dream Girl 2's Clever Marketing Strategy
One of the key factors contributing to the hype around Dream Girl 2 is its clever marketing strategy. The film's producers, Ekta Kapoor and Shobha Kapoor under the banner Balaji Motion Pictures, have successfully created a buzz around the film through strategic promotions and a well-received trailer. The marketing efforts have resulted in a surge in advanced bookings, indicating a strong initial response from audiences.
Dream Girl 2 Cast and Plot
Directed by Raaj Shaandilyaa, Dream Girl 2 features a star-studded cast including Ayushmann Khurrana, Ananya Pandey, and Paresh Rawal. The film is a comedy-drama that follows the story of Karam, played by Ayushmann Khurrana, a small-town youngster trying to navigate life in Mathura. Karam falls for Pari, portrayed by Ananya Pandey, and hilarity ensues as he tries to win her over while dealing with the consequences of his unique talent.
Dream Girl 2's First Day Box Office Collection
On its first day, Dream Girl 2 made an impressive India net collection of ₹10.69 Cr. This strong start is a promising sign for the film's overall box office performance. The film's worldwide collection on day one reached ₹12.60 Cr, showcasing its appeal not only in India but also in international markets.
Dream Girl 2's Occupancy Rate
Dream Girl 2 enjoyed a solid occupancy rate on its opening day. According to reports, the film had an overall 29.51% Hindi occupancy on Friday, August 25, 2023. The occupancy rate varied throughout the day, with morning shows recording 16.81%, afternoon shows at 22.55%, evening shows at 28.92%, and night shows at an impressive 49.77%.
Hindi (2D) Occupancy in Main Regions
The film's occupancy rate in key regions across India was also notable. In Mumbai, Dream Girl 2 recorded a 29.25% occupancy rate, with 15% in the morning shows, 20% in the afternoon shows, 30% in the evening shows, and 52% in the night shows. The National Capital Region (NCR) had a higher occupancy rate of 39.00%, with similar patterns throughout the day. Other regions like Pune, Bengaluru, Hyderabad, and Kolkata also saw decent occupancy rates ranging from 18.25% to 42.67%.
Dream Girl 2's Prospects and Future Earnings
The first-day box office collection and occupancy rates are key indicators of a film's prospects for future earnings. Dream Girl 2's positive start suggests that it has the potential to perform well in the coming days. The film's success will largely depend on the reviews it receives from both audiences and critics. Positive reviews can boost its earnings, while negative reviews may impact its box office performance.
Dream Girl 2 Day 1 Earning Report
The reviews received by Dream Girl 2 on its opening day will have a significant impact on its earnings in the following days. If the majority of the reviews are positive, it is likely to attract more viewers and generate higher box office revenues. However, if the reviews are unfavorable, the film may struggle to sustain its initial momentum. Currently, the reviews for Dream Girl 2 are positive, which bodes well for its future earnings potential.
Conclusion
Dream Girl 2 is shaping up to be a box office hit, following in the footsteps of its successful predecessor. With a clever marketing strategy, a star-studded cast, and an intriguing plot, the film has captured the attention of audiences. Its strong first-day box office collection and occupancy rates indicate a promising future. As the film continues to captivate viewers and receive positive reviews, it has the potential to surpass expectations and become a major success at the box office.