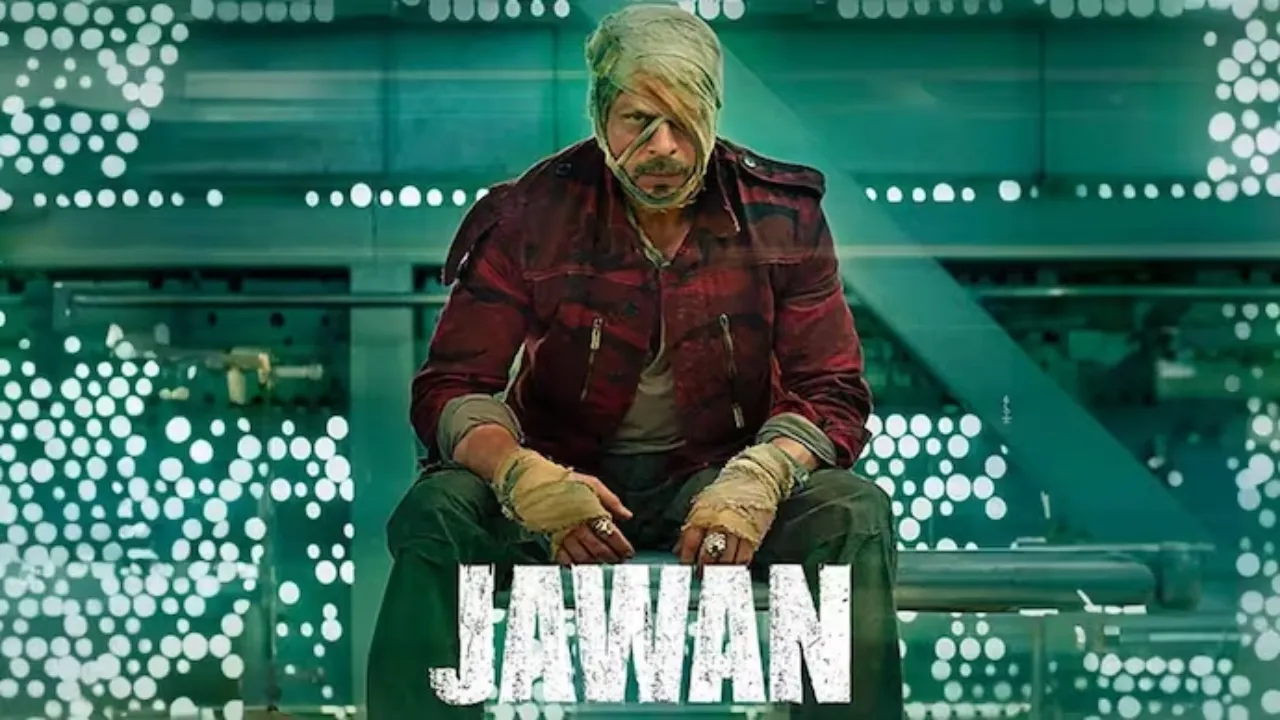 Bollywood superstar Shah Rukh Khan's highly anticipated action thriller, Jawan, has taken the box office by storm. Released on September 7, the film has achieved a remarkable feat, becoming the first Hindi movie to achieve the highest opening day collection ever. With an impressive net collection of Rs 75 crore on its first day, Jawan has set a new benchmark for Hindi films. In this article, we will delve into the record-breaking success of Jawan and explore the factors that contributed to its massive opening.
The Box Office Triumph
According to industry tracker Sacnilk.com, Jawan amassed a staggering net collection of Rs 75 crore on its opening day in theaters across India. This extraordinary figure includes Rs 65 crore from the Hindi screenings and Rs 5 crore each from the Tamil and Telugu versions of the film. With these outstanding numbers, Jawan has not only claimed the title of the highest opening day Hindi film but has also become the first Bollywood movie to surpass Rs 60 crore on its opening day.
Comparison to Previous Records
Prior to Jawan, Shah Rukh Khan's Pathaan held the record for the highest opening day collection in Bollywood, earning Rs 57 crore. However, Jawan's remarkable performance has surpassed this record, solidifying its place as the "highest opening day Hindi film of all time," as stated by Sacnilk's report.
National Chain Cinemas
Renowned movie critic and analyst Taran Adarsh took to Twitter to share the box office numbers from national chain cinemas. According to his tweet, Jawan earned a nett box office collection of Rs 29.40 crore from popular chains like PVR, Inox, and Cinepolis on its first day. The film garnered a massive ticket sale of 557,000, surpassing Pathaan, which sold 556,000 tickets on its opening day.
Occupancy and Audience Response
Jawan received an overwhelming response from audiences across India, reflected in its impressive occupancy rates. According to Sacnilk's report, the Hindi version of the movie opened with a 46 percent occupancy. As the day progressed, the film witnessed a steady increase in occupancy, reaching 54 percent during the afternoon shows, 64 percent in the evening shows, and a remarkable 69 percent for the night shows. This enthusiastic response from the audience further contributes to Jawan's record-breaking success.
The Storyline and Themes
Directed by Atlee, Jawan is an action-packed thriller that revolves around a man's mission to rectify the societal wrongdoings. The film addresses various pressing issues such as corruption, farmer suicides, a flawed healthcare system, faulty army weapons, and hazardous factories located near residential areas. Jawan not only entertains but also provides a thought-provoking narrative, shedding light on important social issues.
The Production Team
Jawan is presented by Red Chillies Entertainment and produced by Gauri Khan, wife of Shah Rukh Khan. Gaurav Verma serves as the co-producer of the film. The combination of Atlee's directorial vision and the expertise of the production team has undoubtedly contributed to the film's success.
Stellar Cast
Apart from Shah Rukh Khan, Jawan boasts an impressive ensemble cast. Acclaimed actors Vijay Sethupathi and Nayanthara play crucial roles in the film, adding depth and intensity to the storyline. Additionally, the film features a cameo appearance by the talented Deepika Padukone, further enhancing its star power.
Conclusion
Jawan's record-breaking opening day collection has solidified its place in the annals of Bollywood history. Shah Rukh Khan's star power, coupled with Atlee's engaging storytelling, has captivated audiences and propelled the film to new heights. With its thought-provoking themes and stellar performances, Jawan has set a new standard for Hindi cinema. As the box office numbers continue to soar, it is evident that Jawan's success is well-deserved and marks a significant milestone in the Indian film industry.