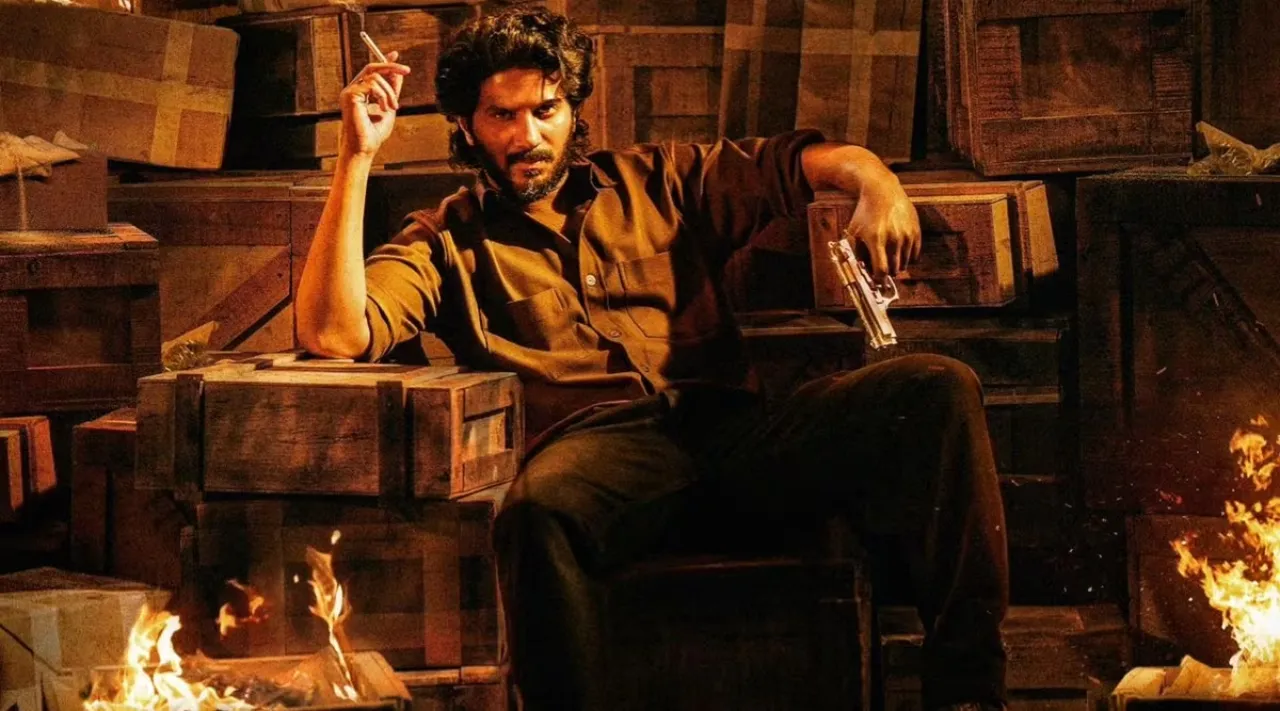 An action-packed trailer has been unveiled for the highly anticipated film, "King of Kotha," headlined by the talented actor, Dulquer Salmaan. Produced by Zee Studios and Salmaan's Wayfarer Films, and directed by Abhilash Joshiy, the film is set to release worldwide on August 24, coinciding with the Onam festival holiday frame. With a star-studded cast including Aishwarya Lekshmi, Shabeer Kallarakkal, Prasanna, Nyla Usha, and Gokul Suresh, "King of Kotha" promises to be an extraordinary cinematic experience.
Trailer Release
The much-anticipated trailer of "King of Kotha" was released with great fanfare. Superstars Shah Rukh Khan, Mohanlal, Suriya, and Nagarjuna unveiled the trailer, generating immense excitement among fans and movie enthusiasts. The trailer offers a glimpse into the film's rich characters, intricate story, and grand production scale, setting the stage for a captivating cinematic journey.


Sensational responses for #DulqerSalmaan 's #KingOfKotha trailer 🔥🔥🔥 pic.twitter.com/E0D9TNmPmB

— Kerala Box Office (@KeralaBxOffce) August 11, 2023


A Multilingual Star
Dulquer Salmaan, hailing from the Malayalam-language film industry in Kerala, is a rare talent in Indian cinema. Known for his versatile acting skills, Salmaan has achieved success across multiple languages. He has garnered immense popularity in Malayalam cinema with box office hits like "Kurup" (2021) and "Bangalore Days" (2014). Additionally, he has made his mark in Tamil cinema with the successful film "O Kadhal Kanmani" (2015) and in Hindi cinema with "Karwaan" (2018). Salmaan's recent release, "Sita Ramam," was a hit in Telugu, Tamil, Malayalam, and Hindi-language versions.
Collaboration with Zee Studios
"King of Kotha" marks an exciting collaboration between Dulquer Salmaan's Wayfarer Films and Zee Studios. This partnership adds to the anticipation surrounding the film, as it brings together the creative vision of Salmaan and the production expertise of Zee Studios. The film's compelling narrative, combined with the massive production scale, promises an unforgettable cinematic experience for audiences worldwide.
Akshay Kejriwal, the head of Zee Studios South, expressed his enthusiasm for bringing "King of Kotha" to audiences during the festive season of Onam. Kejriwal stated that the film's captivating storyline and grand production scale ensure a cinematic experience that will captivate viewers. The collaboration between Wayfarer Films and Zee Studios has been a journey filled with excitement and has resulted in the perfect Onam treat for the audience.
Upcoming Projects
Dulquer Salmaan's talent and appeal continue to attract attention, with several exciting projects in the pipeline. He is set to star in Raj & DK's upcoming Netflix series, "Guns & Gulaabs," which has already generated considerable buzz among fans. Salmaan will also be seen in the film "Kaantha," alongside Rana Daggubati, further showcasing his versatility as an actor.
Conclusion
The release of the action-packed trailer for "King of Kotha" has set the stage for an exciting cinematic experience. With the collaboration between Wayfarer Films and Zee Studios, this film promises to captivate audiences with its compelling narrative and grand production scale. Dulquer Salmaan's multilingual talent has undoubtedly contributed to his success and popularity across various film industries. As fans eagerly await the release of "King of Kotha," they can also look forward to Salmaan's upcoming projects, including the Netflix series "Guns & Gulaabs" and the film "Kaantha."