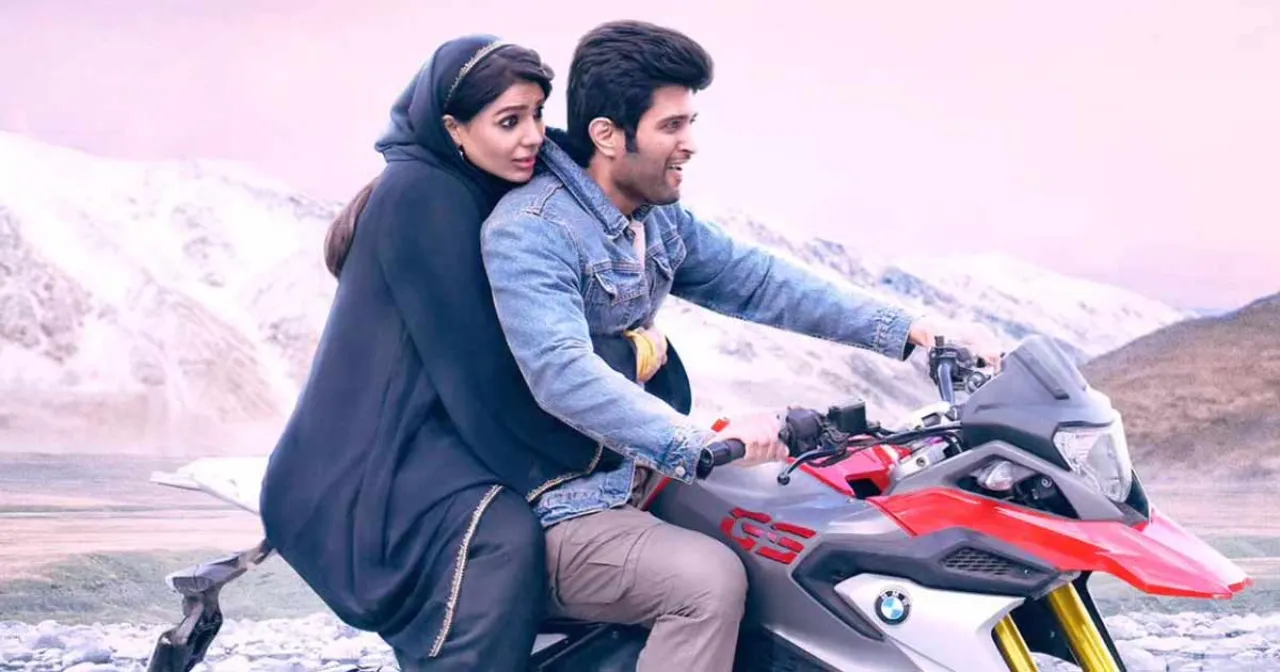 The box office is often a reflection of a movie's success or failure. One such movie that garnered attention for its impressive collection is "Kushi." Starring Vijay Deverakonda and Samantha Ruth Prabhu, this romantic drama made quite an impact on its opening day. Let's delve into the details of "Kushi" movie collection and explore its journey at the box office.
A Promising Start
Kushi had an exciting start, with an impressive collection of Rs 15.25 crore on its first day. Fans and critics were eager to witness the chemistry between Vijay Deverakonda and Samantha Ruth Prabhu on the big screen. The initial response indicated a positive trajectory for the movie, hinting at a potential box office success.
However, the second day brought a significant decline in collections. "Kushi" earned only a single-digit figure, leaving fans and the film industry intrigued. Despite this setback, the movie managed to maintain a steady pace and continued to attract audiences.
Weekend Numbers
On Saturday, "Kushi" experienced a growth in occupancy in both Telugu-speaking and Tamil-speaking regions. The movie witnessed a 53% increase in occupancy in Telugu-speaking areas and a 45% increase in Tamil-speaking areas. These numbers showcased the film's popularity and the audience's interest in Vijay Deverakonda and Samantha Ruth Prabhu's on-screen chemistry.
Most of the audience opted for night shows, contributing to a total footfall of 66.56%. This further emphasized the film's appeal and its ability to draw crowds. The positive response from the audience during the weekend added to the overall collection of "Kushi."
Tough Competition Ahead
While "Kushi" currently doesn't face any major competitors, it is set to encounter a challenging one in the form of Shah Rukh Khan's upcoming movie, "Jawan." Directed by Atlee, "Jawan" is scheduled for release on September 7 and will be available in multiple languages, including Hindi, Telugu, Malayalam, and Kannada.
The clash with "Jawan" poses an interesting challenge for "Kushi." The movie will need to maintain its momentum and continue attracting audiences amidst the competition. The battle at the box office will test the film's ability to hold its ground and secure a prominent spot among the audience's choices.
Plot Synopsis
"Kushi" revolves around the love story of Viplav, portrayed by Vijay Deverakonda, and Aaradhya, played by Samantha Ruth Prabhu. The plot unfolds as the two characters embark on individual vacations in Kashmir and find love amidst the picturesque landscapes. However, their families disapprove of their relationship and attempt to separate them.
Determined to be together, Viplav and Aaradhya defy their families and get married. As the days pass, challenges and differences emerge in their married life. The movie explores how the couple navigates these obstacles and deals with the ups and downs of their relationship.
Cast and Crew
"Kushi" is written and directed by Shiva Nirvana, known for his ability to weave compelling narratives. The movie is produced by Mythri Movie Makers, a renowned production house in the film industry. With their combined efforts, they bring to life the story of Viplav and Aaradhya, captivating audiences with their performances.
Apart from Vijay Deverakonda and Samantha Ruth Prabhu, "Kushi" features a talented ensemble cast, including Jayaram, Sachin Khedakar, Murali Sharma, Lakshmi, Ali, Rohini, Vennela Kishore, Rahul Ramakrishna, Srikanth Iyengar, and Saranya. Each member of the cast adds depth and flavor to the movie, enhancing the overall cinematic experience.
Multi-Language Release
To cater to a wider audience, "Kushi" is dubbed in Hindi, Kannada, and Malayalam. This strategic move allows the film to reach viewers beyond the Telugu and Tamil-speaking regions, expanding its reach and maximizing its potential collection at the box office. The multi-language release aims to capitalize on the popularity of Vijay Deverakonda and Samantha Ruth Prabhu across various regions.
Conclusion
"Kushi" movie collection showcases the initial success and steady growth of this romantic drama. Despite facing a decline in collections on the second day, the film managed to bounce back and attract audiences during the weekend. With an intriguing storyline and exceptional performances, "Kushi" has carved a niche for itself in the hearts of moviegoers.
As the film gears up to face tough competition from Jawan, its true test lies ahead. The clash at the box office will determine whether "Kushi" can maintain its momentum and emerge as a lasting success. Only time will tell the fate of this captivating love story, but its journey so far has undoubtedly left an impression on the audience.