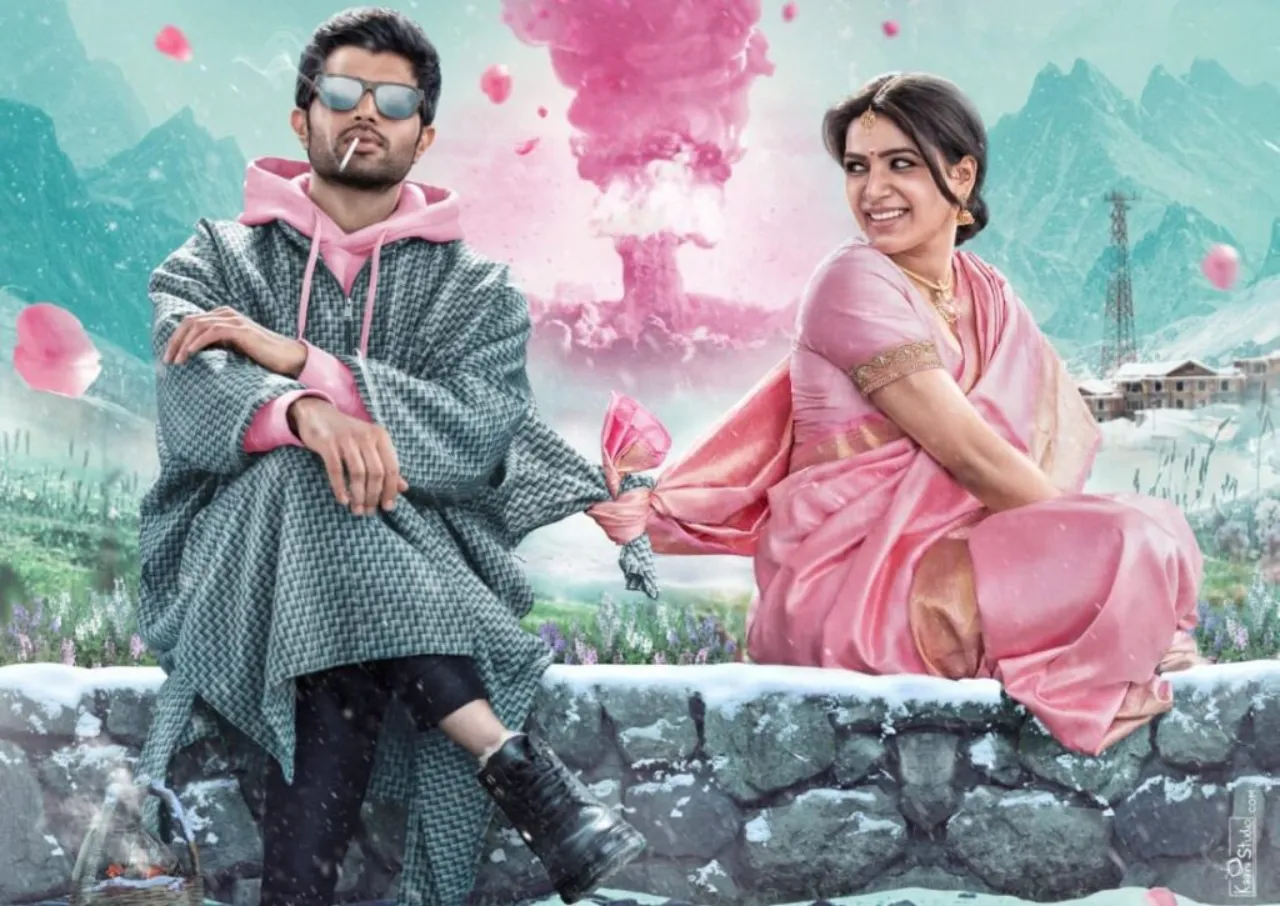 Kushi, a romantic family drama starring Samantha Ruth Prabhu and Vijay Deverakonda, has taken the international screens by storm. Directed by Shiva Nirvana, this film explores the complexities of life after love marriage, where the couple lacks parental support. With its compelling storyline, brilliant performances, and soulful music, Kushi has received a widespread positive response from audiences overseas.
The Story of Kushi
Viplav and Aradhya, belonging to different castes and backgrounds, defy societal norms and choose love over everything else. Despite facing opposition from their families, they get married and embark on a journey filled with love and hope. However, as reality sets in, misunderstandings creep into their relationship, leading to a fallout. The movie revolves around the question of what happens next and whether love can triumph over all obstacles.
Release Date: August 31, 2023

Director: Shiva Nirvana

Producers: Naveen Yerneni, Y Ravi Shankar

Cinematographer: G Murali

Editor: Prawin Pudi
Overseas Reception and Reviews
As always, movie lovers residing in different countries have the privilege of watching the latest releases before audiences in India. The overseas viewers of Kushi were the first to share their thoughts on this highly anticipated film. Let's take a look at some of their reactions:
Sharat Mudunuri, a Twitter user, expressed his enthusiasm for the movie, stating that it received "pretty good reports." He also predicted that Vijay Deverakonda's star power would ensure strong box office collections in all territories.

Another Twitter user, Kumar, praised the movie's first half, describing it as "excellent" and highlighting the wonderful performances by Samantha and Vijay Deverakonda. He further emphasized that Kushi is a feel-good film that audiences will love from start to finish.

Praveen Chowdary Kasindala, yet another Twitter user, appreciated the breezy comedy and background music in the initial 20 minutes of the film. His tweet indicated that the first song had just started, leaving the audience excited for what was to come.
These positive reviews from overseas viewers are a testament to the movie's appeal and entertainment value.
Stellar Cast and Crew
Kushi boasts an impressive ensemble cast that brings the story to life. Vijay Deverakonda portrays the character of Viplav, while Samantha Ruth Prabhu shines as Aradhya. Other notable actors include Sachin Khedekar as Lenin Sathyam, Saranya Ponvannan, Murali Sharma as Chadarangam Srinivasa Rao, Lakshmi, Rohini, Vennela Kishore, Jayaram, Rahul Ramakrishna, Ali, Srikanth Iyengar, Bharath Reddy, and Sharanya Pradeep. Each member of the cast delivers a remarkable performance, enhancing the overall impact of the movie.
The film's director, Shiva Nirvana, deserves applause for his exceptional vision and storytelling skills. Supported by producers Naveen Yerneni and Y Ravi Shankar, under the Mythri Movie Makers banners, Shiva Nirvana has created a memorable cinematic experience. G Murali's cinematography and Prawin Pudi's editing contribute to the film's visual appeal.
Music that Strikes a Chord
One of the highlights of Kushi is the mesmerizing music composed by Hesham Abdul Wahab. The songs and background score perfectly complement the emotions portrayed on screen, intensifying the impact of key moments. From soulful melodies to foot-tapping beats, the music of Kushi adds depth and resonance to the film's narrative.
Box Office Success and Audience Response
Kushi has struck a chord with audiences, both in India and overseas. The movie's overseas release created a buzz among fans, who eagerly flocked to theaters to witness the magic unfold. The positive word-of-mouth and glowing reviews have resulted in strong box office collections and a growing fan base. The chemistry between Samantha and Vijay Deverakonda, coupled with the engaging storyline, has resonated with viewers of all ages.
Conclusion
Kushi is a must-watch romantic family drama that captures the essence of love, relationships, and the challenges faced by couples in the modern world. With its stellar performances, captivating storytelling, and soul-stirring music, this film has won the hearts of audiences worldwide. Whether you're a fan of Vijay Deverakonda, Samantha Ruth Prabhu, or simply appreciate a well-crafted love story, Kushi is a cinematic experience that will leave you smiling and emotionally fulfilled.
So, grab your popcorn, settle into your seat, and immerse yourself in the magical world of Kushi. Experience the joy, laughter, and tears that this beautiful film has to offer. You won't be disappointed!