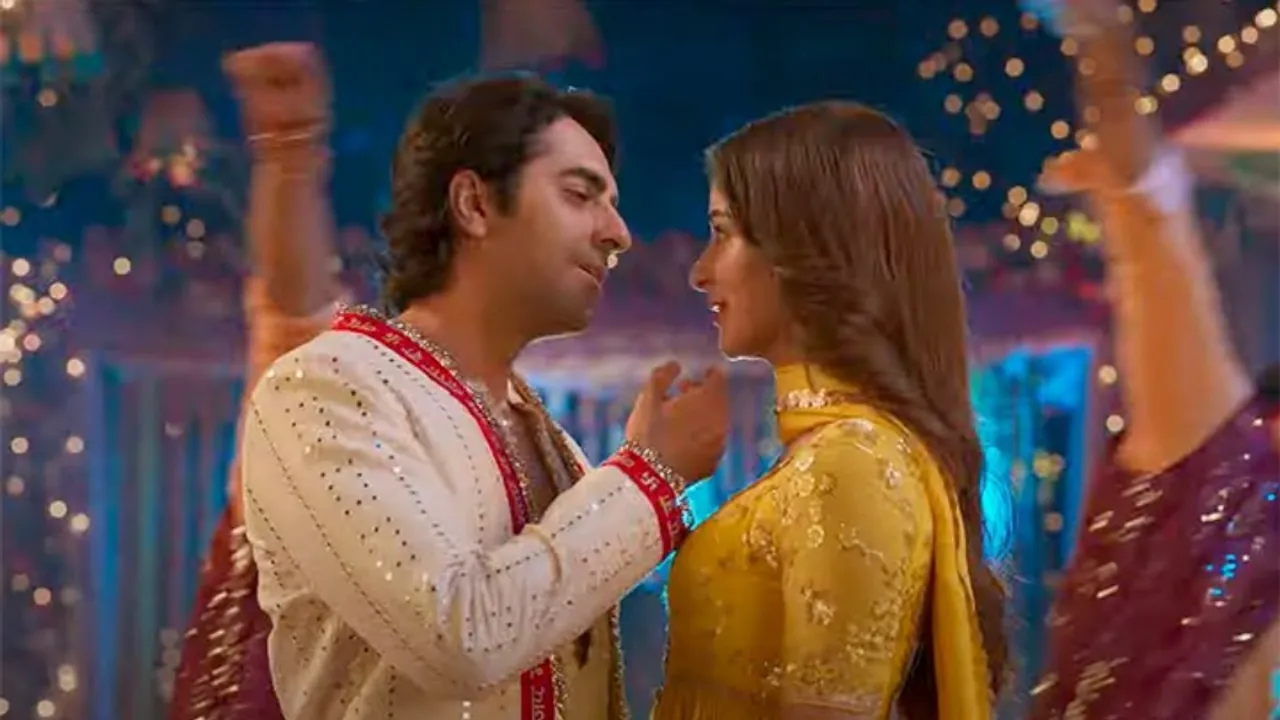 The anticipation for the much-awaited dance film "Naach" reaches its peak as the official song teaser is finally out. This electrifying teaser gives us a glimpse of the mesmerizing choreography, foot-tapping music, and stunning visuals that await us in the full song. With a star-studded cast, talented dancers, and a renowned director, "Naach" is set to take the audience on a thrilling dance journey like never before. In this article, we delve into the details of the Naach song teaser, exploring its key highlights, the creative team behind it, and the excitement it has generated among dance enthusiasts.
The Naach Song Teaser: A Blend of Energy and Grace
The Naach song teaser captures the essence of the film's high-energy dance sequences while showcasing the grace and finesse of the performers. With its vibrant visuals and foot-tapping beats, the teaser immediately grabs the viewer's attention and leaves them wanting more. The choreography is a testament to the talent and skill of the dancers, who effortlessly execute intricate moves and formations. The teaser offers a sneak peek into the song's captivating visuals, featuring stunning sets, dynamic camera angles, and mesmerizing costumes. The combination of these elements creates a visual spectacle that promises to be a treat for the eyes.
Right after the hit recreated version of Dil Ka Telephone 2, the makers of Dream Girl 2 drops the teaser of their second song title Naach. The official handle of Zee Music Company dropped the teaser on social media, it said, "Mauka bhi hai aur stage bhi! Now get ready to #Naach! Song Out Tomorrow.  The film will hit the theatres on August 25.

The Buzz and Excitement Surrounding Naach
The release of the Naach song teaser has generated immense buzz and excitement among dance enthusiasts and movie buffs alike. The combination of a star-studded cast, talented dancers, and a creative team renowned for their excellence has piqued the curiosity of audiences worldwide.
Dance lovers are eagerly awaiting the release of the full song, as they anticipate witnessing the magic that unfolds on screen. Social media platforms are abuzz with discussions, with fans expressing their anticipation and sharing their excitement for the film. The Naach song teaser has already garnered millions of views and continues to gain momentum, further fueling the hype surrounding the film.
Conclusion
As the Naach song teaser takes the internet by storm, it leaves us craving for more. The electrifying energy, exceptional choreography, and captivating visuals showcased in the teaser offer a promising glimpse into the upcoming dance extravaganza. With a talented creative team at the helm, "Naach" is set to redefine dance films and leave a lasting impact on the audience. So, get ready to groove to the beats of Naach and witness a dance spectacle like never before!