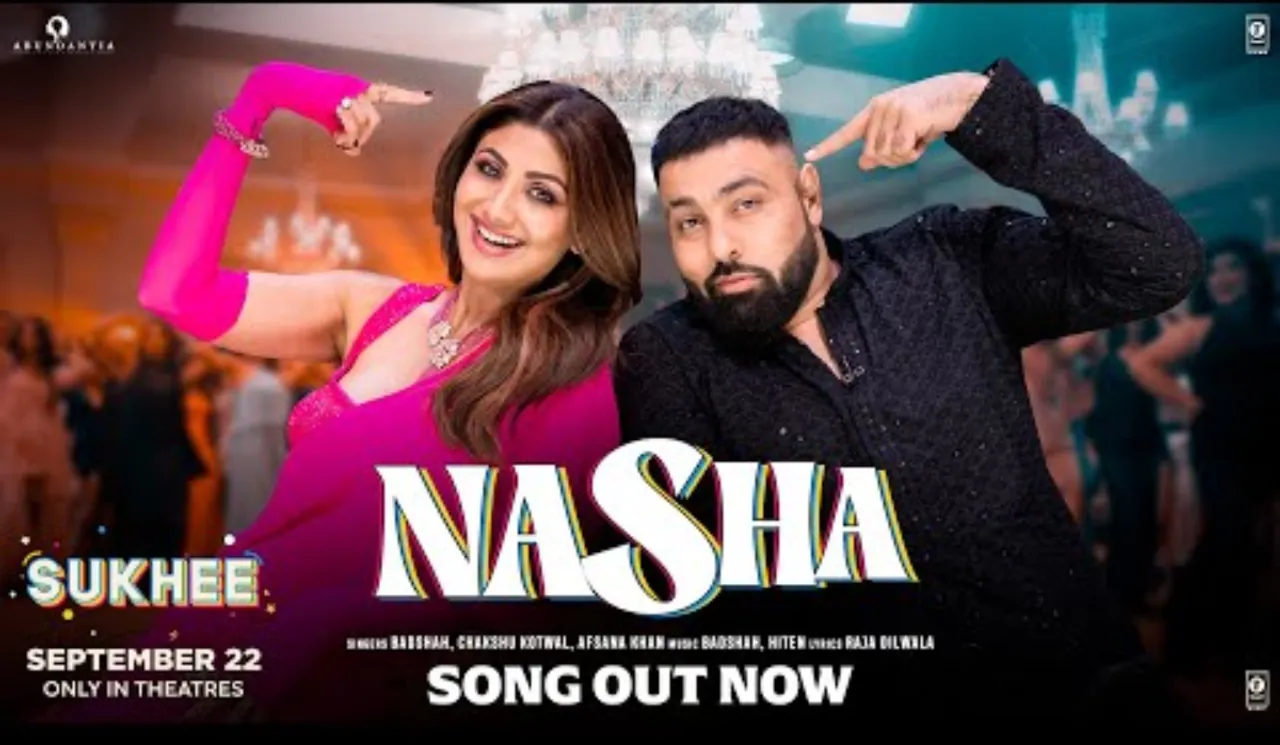 Bollywood superstar Shilpa Shetty Kundra is set to captivate audiences once again with the release of the electrifying song, "Nasha," from her highly anticipated movie Sukhee. This high-energy, foot-tapping number showcases Shilpa Shetty's unmatched charisma and dance prowess, making it a must-watch for fans of both the actress and Bollywood music.
Unleashing the Power of "Nasha"
"Nasha" is the first track to be released from the movie Sukhee, and it is already making waves in the music industry. With its catchy beats and mesmerizing choreography by the talented Ganesh Acharya, this song is destined to become the ultimate party anthem. Shilpa Shetty's dynamic performance in "Nasha" is a testament to her incredible talent and star power.
The music for "Nasha" is a result of a remarkable collaboration between renowned artist Badshah and Hiten. Together, they have created a composition that perfectly complements the energetic vibe of the song. In addition to Badshah's powerful vocals, the song also features contributions from Chakshu Kotwal and Afsana Khan, adding depth and diversity to the track.
A Visual Extravaganza
The music video for "Nasha" is a visual delight, showcasing Shilpa Shetty's sizzling chemistry with her co-actors Kusha Kapila and Dilnaz Irani. The trio's infectious energy and joyful expressions add an extra layer of excitement to the song. The vibrant and dynamic visuals, coupled with the energetic dance sequences, create a truly immersive experience for the viewers.
Sukhee: A Cinematic Journey Like No Other
Directed by the talented Sonal Joshi and produced by a dynamic team comprising of Bhushan Kumar, Krishan Kumar, Vikram Malhotra, and Shikhaa Sharma, Sukhee promises to be a cinematic masterpiece. With an impressive ensemble cast that includes Amit Sadh, Chaitannya Choudhry, Kiran Kumar, and Kusha Kapila, the movie is set to deliver outstanding performances and an intriguing storyline.
Save the Date: Sukhee Release
Mark your calendars, as Sukhee is all set to hit the theaters on 22nd September 2023. The movie is expected to be a box office success, given the star power of Shilpa Shetty and the talented team behind it. Fans are eagerly awaiting the release of Sukhee to witness the magic unfold on the big screen.
Conclusion
Get ready to groove to the beats of "Nasha" and witness Shilpa Shetty's electrifying performance in Sukhee. With its catchy music, energetic dance sequences, and stunning visuals, this song is guaranteed to become the ultimate party anthem. Make sure to mark your calendars for the release of Sukhee on 22nd September 2023 and stay tuned for more updates on Shilpa Shetty's upcoming projects. Exciting times lie ahead for Bollywood lovers as they embark on a cinematic journey like no other.