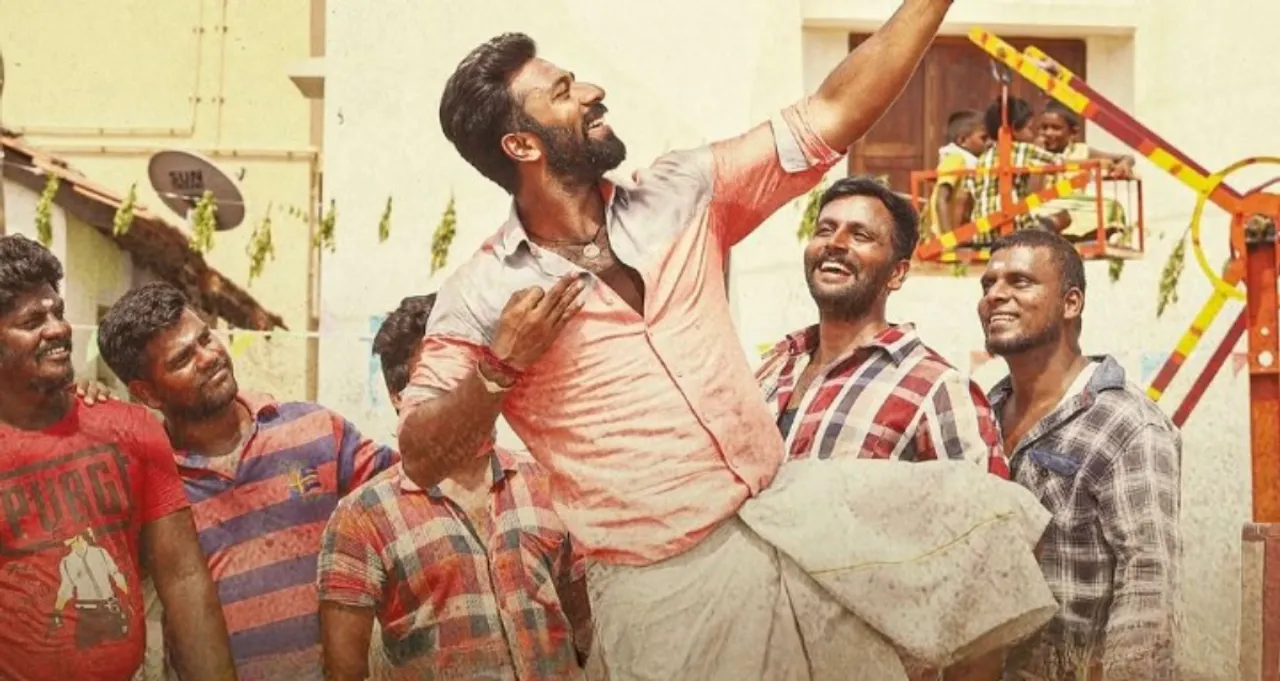 Raavana Kottam is a Tamil film directed by Vikram Sugumaran, which is set to premiere on Prime Video on June 16. The film stars Shanthnu in the lead role and is produced by Kannan Ravi. The movie depicts the rural life of Tamil Nadu and showcases the struggle of a young man to overcome his fears and fight for justice. Despite receiving unfavourable reviews from critics, the film has managed to do well at the box-office. The film's music is composed by Justin Prabhakaran, and the cinematography is handled by Vetrivel Mahendran. Lawrence Kishore has done an excellent job in editing the film.
Shanthnu's performance in Raavana Kottam has received critical acclaim, and he has managed to impress the audience with his acting skills. The film's director, Vikram Sugumaran, had previously directed Madha Yaanai Koottam, which was a critically acclaimed movie. With Raavana Kottam, Vikram has once again proved his mettle as a director. The movie is an emotional drama that touches upon several social issues prevalent in rural areas of Tamil Nadu.
The announcement of Raavana Kottam's streaming on Prime Video has created a buzz among the audience. With the movie being available on a popular platform like Prime Video, it is expected to reach a wider audience base and garner more appreciation. The film's music and background score have also received positive feedback from the audience, and it adds to the overall emotional impact of the movie.
Raavana Kottam is a must-watch for fans of Tamil cinema who appreciate movies that are rooted in reality and depict the struggles of common people. Shanthnu's performance and Vikram Sugumaran's direction make this movie a standout among recent Tamil releases. With its streaming on Prime Video, it is expected to find its way into the homes of many viewers who missed the opportunity to watch it in theatres.