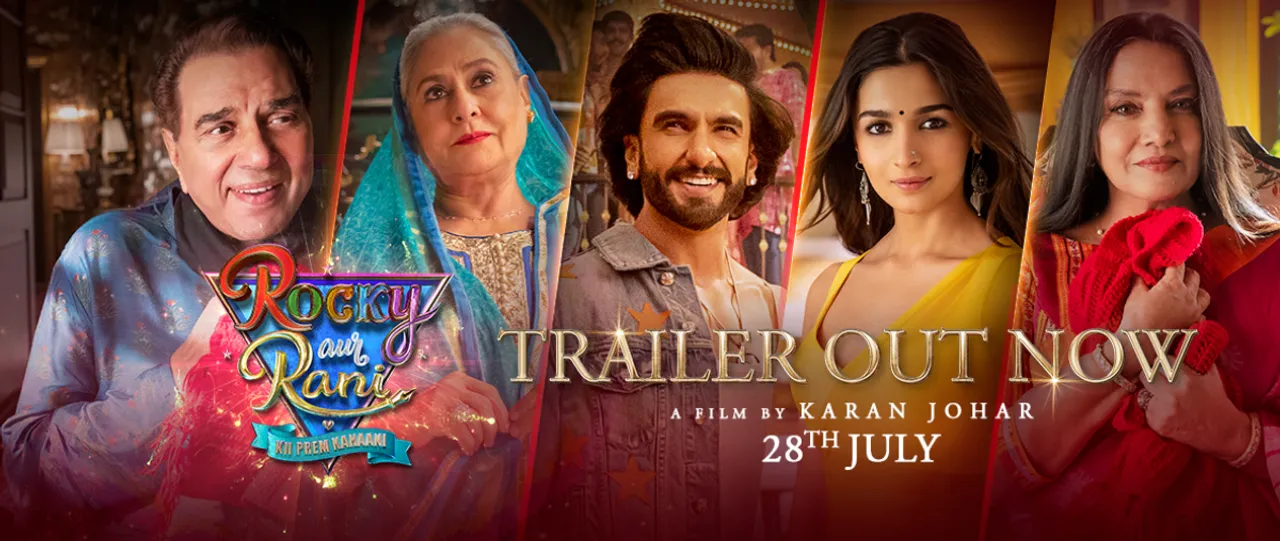 Rocky Aur Rani Kii Prem Kahaani
The trailer for Rocky Aur Rani Kii Prem Kahaani has been released, showcasing a love story that explores the challenges faced by two individuals from different backgrounds and their families. Starring Ranveer Singh as Rocky Randhawa and Alia Bhatt as Rani, the film presents a refreshing and unique take on the concept of opposites attracting. The trailer begins with the introduction of Rocky, a hardcore Punjabi guy, and Rani, a Bengali girl, who find love in each other's company.
Ranveer Singh's Social Media Post Sparks Excitement
Ranveer Singh took to social media to share the trailer, expressing his excitement for the film. With his tweet, he cleverly plays with words, using "switch" to signify the unique nature of the story. This clever wordplay reflects the film's ability to present a fresh take on the age-old theme of love and relationships. The trailer offers a glimpse into the chemistry between Ranveer and Alia, showcasing their ability to bring their characters to life with authenticity and charm.
A Love Story that Unites Two Worlds
The premise of Rocky Aur Rani Kii Prem Kahaani revolves around the complexities of family dynamics and how they can impact a relationship. While Rocky and Rani may have found love in one another, their families pose a potential obstacle to their happiness. This aspect adds an intriguing layer to the narrative, as it delves into the intricacies of navigating cultural differences and societal expectations. The trailer hints at the conflicts that may arise due to these contrasting backgrounds, promising an engaging and relatable storyline.
Conclusion
Rocky Aur Rani Kii Prem Kahaani promises to be an entertaining and thought-provoking film that explores the complexities of love and family dynamics. It presents an interesting premise where two individuals from different backgrounds come together against all odds. The trailer sets the stage for an engaging narrative that combines elements of romance, drama, and comedy. With Ranveer Singh and Alia Bhatt in the lead roles, audiences can expect powerful performances that will captivate and entertain. Overall, the trailer of Rocky Aur Rani Kii Prem Kahaani leaves viewers eagerly anticipating the film's release and looking forward to experiencing this refreshing love story on the big screen.