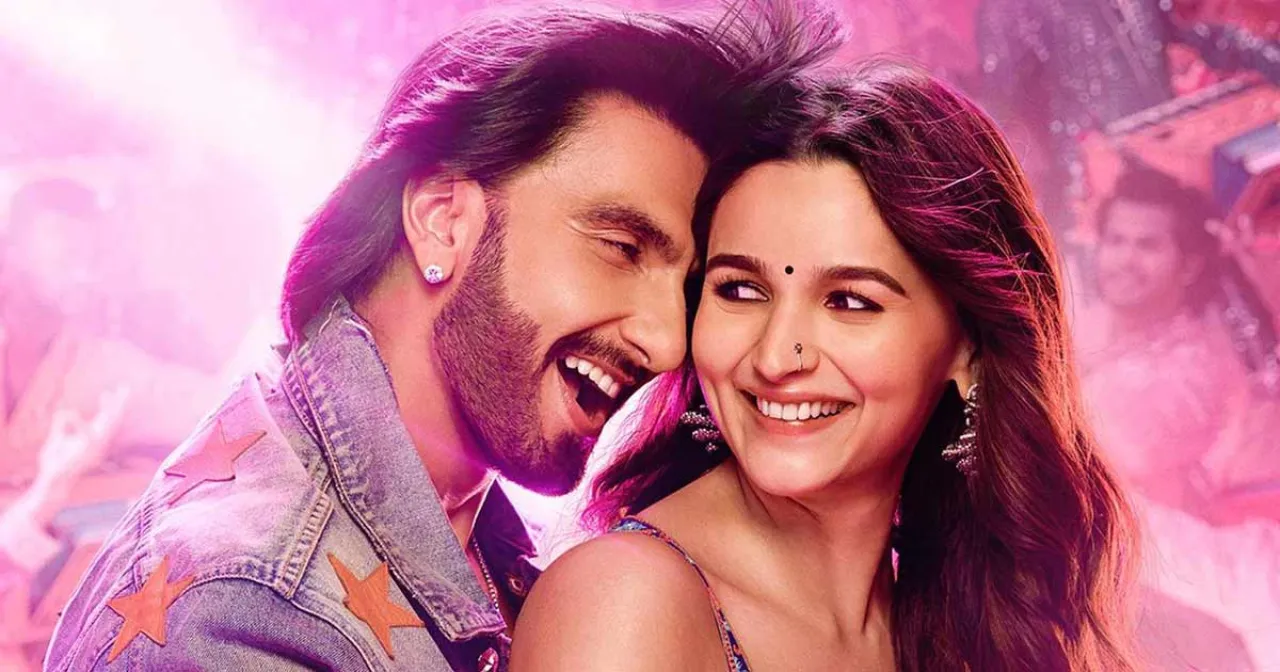 Rocky aur Rani Kii Prem Kahani, also known as RRKPK, has made a remarkable debut at the box office internationally, grossing an impressive $4.20 million (Rs. 34.50 crores) in its opening weekend. With an additional Rs. 52.50 crores collected in India, the film's worldwide weekend collection stands at a staggering Rs. 87 crores. This exceptional performance places it as one of the highest-grossing films of the year, competing closely with Kisi Ka Bhai Kisi Ki Jaan for the second or third position.
A Strong Weekend Performance
Despite a modest start on Friday, Rocky aur Rani Kii Prem Kahani showed a remarkable upward trajectory throughout the weekend, surpassing expectations and reaching the $4 million mark. The film witnessed a positive trend in several markets, with Sunday seeing increased occupancies and collections compared to Saturday. However, in some markets, the film's potential was hindered by suboptimal showcasing, as the occupancies were higher than the collections would suggest. Nonetheless, this positive trend positions the film with a solid chance of reaching the coveted $10 million mark in its full run, a feat achieved by only a few Hindi films in recent years.
A Box Office Sensation
Rocky Aur Rani Ki Prem Kahani has made a significant impact on the Indian box office, generating immense buzz and attracting audiences in droves. Let's take a closer look at its 14-day box office collection, which demonstrates its remarkable success. 
14 Days Box Office Collection
| Day | India Net Collection (in Cr) | Change (+/-) |
| --- | --- | --- |
| 1 | ₹ 11.1 Cr | - |
| 2 | ₹ 16.05 Cr | 44.59% |
| 3 | ₹ 18.75 Cr | 16.82% |
| 4 | ₹ 7.02 Cr | -62.56% |
| 5 | ₹ 7.3 Cr | 3.99% |
| 6 | ₹ 6.9 Cr | -5.48% |
| 7 | ₹ 6.21 Cr | -10.00% |
| 8 | ₹ 6.75 Cr | 8.70% |
| 9 | ₹ 11.5 Cr | 70.37% |
| 10 | ₹ 13.5 Cr | 17.39% |
| 11 | ₹ 4.3 Cr | -68.15% |
| 12 | ₹ 4.3 Cr | 0.00% |
| 13 | ₹ 4.00 Cr | -6.98% |
| 14 | ₹ 3.50 Cr | early estimates |
Total 14 Days India Net Collection: ₹ 121.18 Cr
Occupancy Rates
The occupancy rates of a film provide valuable insights into its popularity and audience demand. Let's take a look at the Hindi (2D) occupancy rates of Rocky Aur Rani Ki Prem Kahani on its 14th day. 
Hindi (2D) Occupancy in Theaters 
Morning Shows: 9.67% 
Afternoon Shows: 13.31% 
Evening Shows: 16.56% 
Night Shows: 19.77% 
These occupancy rates indicate a consistent interest in the film throughout the day, with a notable surge in the evenings and nights. The captivating storytelling and stellar performances have clearly struck a chord with Hindi moviegoers. 
Overseas Breakdown
North America emerged as the top contributor to the film's overseas box office success, generating nearly $1.70 million over the weekend. The film's collections in this region remained relatively stable from Saturday to Sunday, indicating strong legs and sustained audience interest. The Middle East also made a significant contribution, with an estimated gross of $1.10 million. Notably, the United Arab Emirates performed exceptionally well on Saturday and Sunday, further bolstering the film's overall collections.
The United Kingdom showcased a promising performance, with a weekend collection of £360K. If the film continues this momentum, it stands a chance to surpass the £1 million mark in its full run. This is particularly noteworthy as the UK market has been declining in recent years, making this potential achievement a strong testament to the film's appeal. Brahmastra, a previous release, struggled to breach the £1 million mark, making Rocky aur Rani Kii Prem Kahani's potential success in the UK market even more impressive.
The film's director, Karan Johar, is renowned for delivering blockbuster hits in the overseas market. His previous films, including Kabhie Khushi Kabhi Gham, Kuch Kuch Hota Hai, My Name is Khan, and Kabhi Alvida Na Kehna, have been immensely successful. The opening of Rocky aur Rani Kii Prem Kahani further solidifies Johar's reputation, especially considering the challenges faced by the Bollywood overseas market due to the COVID-19 pandemic.
Territorial Breakdown of Overseas Collections
Here is a breakdown of the film's overseas box office collections by territory:
Territory Collection

North America

$1,675,000

Middle East

$1,100,000

Australia

$270,000

New Zealand

$90,000

United Kingdom

$465,000

Europe

$250,000

Rest of World

$350,000
The film's total overseas collection stands at an impressive $4,200,000 (Rs. 34.50 crores).
About Rocky Aur Rani Kii Prem Kahaani
Rocky Aur Rani Kii Prem Kahaani, also known as RRKPK, is a Bollywood romantic comedy family drama directed by the renowned filmmaker Karan Johar. Produced by Dharma Productions and Viacom18 Studios, the film features an ensemble cast including Dharmendra, Jaya Bachchan, Shabana Azmi, Ranveer Singh, and Alia Bhatt. The film promises to deliver an engaging narrative filled with love, laughter, and family dynamics.
Conclusion
Rocky Aur Rani Ki Prem Kahani has proven to be a box office success, enchanting audiences with its heartfelt story and stellar performances. The film's impressive 14-day box office collection and occupancy rates demonstrate its widespread appeal. As the journey of Rocky and Rani continues to resonate with moviegoers, this romantic drama is set to leave a lasting impression on the Bollywood landscape.