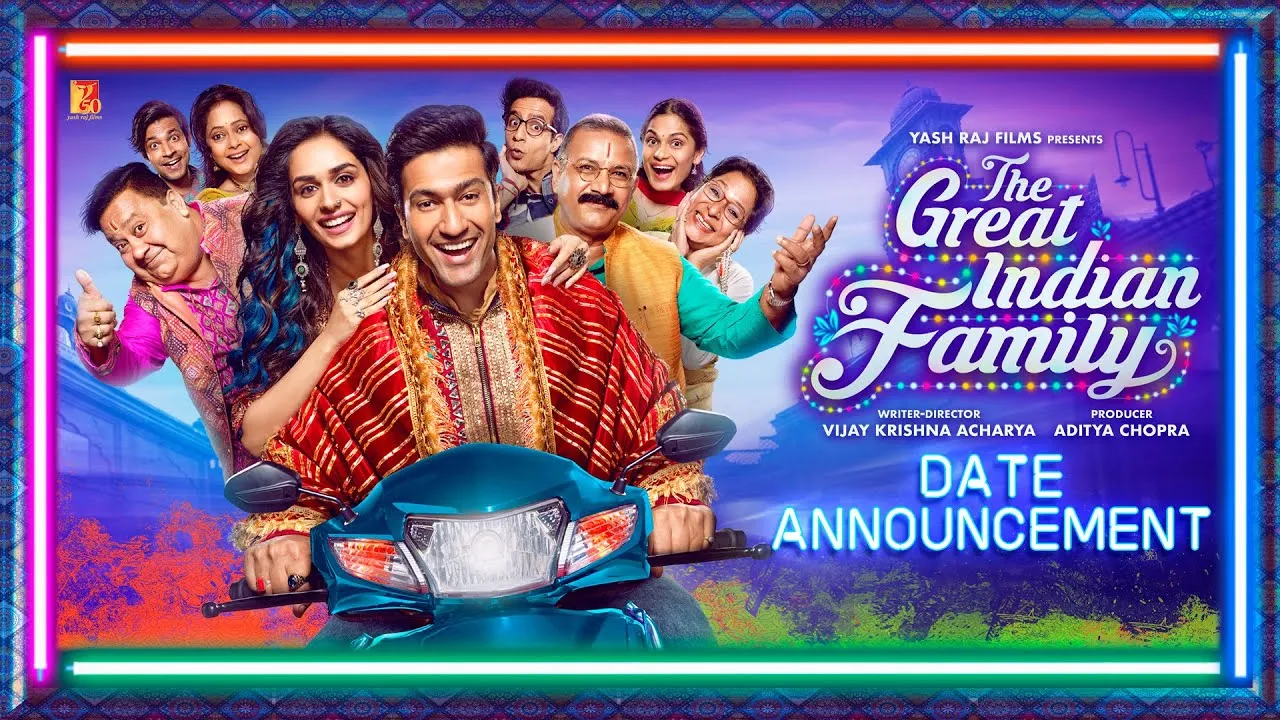 The Great Indian Family boasts an ensemble cast of talented actors who bring the story to life. Alongside Vicky Kaushal, the film stars Manushi Chhillar, Manoj Pahwa, Kumud Mishra, Sadiya Siddiqui, Alka Amin, Srishti Dixit, Bhuvan Arora, Ashutosh Ujjwal, and Bharti Perwani. This stellar cast adds depth and charm to the narrative, making it a truly memorable cinematic experience.
The Storyline
The film, written and directed by Vijay Krishna Acharya, revolves around the dynamics of a typical Indian family. It explores the joys, challenges, and humorous moments that arise within a family unit. With its relatable characters and engaging narrative, The Great Indian Family promises to be a rollercoaster of emotions and laughter.
Release Date and Expectations
The Great Indian Family is all set to hit the theaters on September 22. Fans and audiences are eagerly anticipating its release, eager to witness the magic of Vicky Kaushal's first family-oriented film. With its heartfelt message, talented cast, and engaging storyline, this comedy is expected to be a box-office success.
Music and Choreography
The soulful music of The Great Indian Family has been composed by the renowned Pritam Chakraborty. Known for his ability to create melodies that touch the heart, Pritam's music is expected to enhance the emotional depth of the film. The choreography, led by Vaibhavi Merchant, Bosco Martis, Caesar Gonsalves, and Vijay Ganguly, promises to bring the vibrant dance sequences to life.
Production and Behind-the-Scenes
The film is produced by Aditya Chopra under the banner of Yash Raj Films. The production designer, Sumit Basu, has meticulously crafted the sets to create an authentic and visually appealing backdrop for the story. The cinematography by Ayananka Bose captures the essence of the family's journey, while editor Charu Shree Roy ensures a seamless flow of the narrative.
Conclusion
With its heartwarming message, talented cast, and engaging storyline, The Great Indian Family promises to be a delightful family comedy that will leave a lasting impact on audiences. Vicky Kaushal's dedication to creating a film that resonates with families shines through, making this a must-watch for moviegoers of all ages. Mark your calendars for September 22 and get ready to experience the magic of The Great Indian Family.