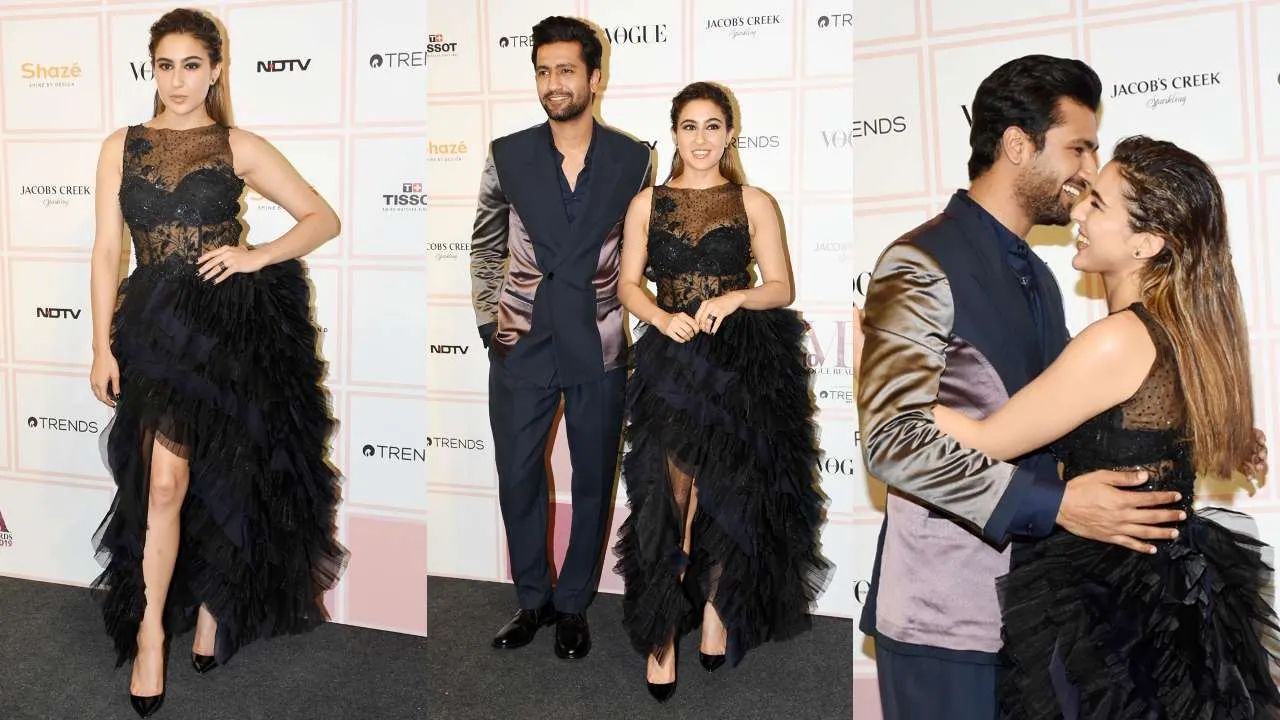 The internet is buzzing with the latest news about the brand new song from Bollywood's favorite actors, Sara Ali Khan and Vicky Kaushal. The duo has teamed up for the first time to deliver a foot-tapping number called 'Phir Aur Kya Chahiye'. And as expected, the song has taken the internet by storm, going viral within hours of its release.
To mark Vicky Kaushal's birthday super-special for his fans, Maddock films dropped the song on social media, yesterday late evening,  the caption read, "Somya aur Kapil ki chemistry ko dekh kar #PhirAurKyaChahiye? Song out now on Saregama Music YouTube channel and other streaming platforms #ZaraHatkeZaraBachke, in cinemas on 2nd June, 2023" 
The song chornicles the love story of Vicky and Sara as Kapil and Saumya. The movie marks the first ever outing for duo, which is definitely the highlight of the film. 
Sara Ali Khan and Vicky Kaushal have always been known for their impeccable acting skills, but this time they have proved that they are equally good at dancing and singing too. The duo has set the screen on fire with their electrifying chemistry, groovy moves, and soulful voices. The music video is a perfect blend of peppy beats, melodious vocals, and eye-catching visuals that will leave you mesmerized.
It's not surprising that 'Phir Aur Kya Chahiye' has become an instant hit among fans and music lovers. The song has already crossed millions of views on YouTube and social media platforms. Fans are going gaga over Sara and Vicky's killer dance moves, sizzling chemistry, and soulful voices. The catchy lyrics of the song are also being appreciated by fans who can't stop humming the tune.
The song 'Phir Aur Kya Chahiye' is a perfect example of how two talented actors can come together to create magic on screen. It's not just a song, but an experience that will leave you craving for more. Sara Ali Khan and Vicky Kaushal have done a fantastic job in bringing out the essence of the song with their energy, passion, and talent.
'Phir Aur Kya Chahiye' is a game-changer in the world of music videos. It showcases the incredible talent of Sara Ali Khan and Vicky Kaushal as performers and singers. The song is a perfect blend of music, dance, and romance that will leave you spellbound. It's no wonder that the song has gone viral and is being appreciated by fans all over the world. So, if you haven't watched the music video yet, what are you waiting for? Go ahead and check it out now!