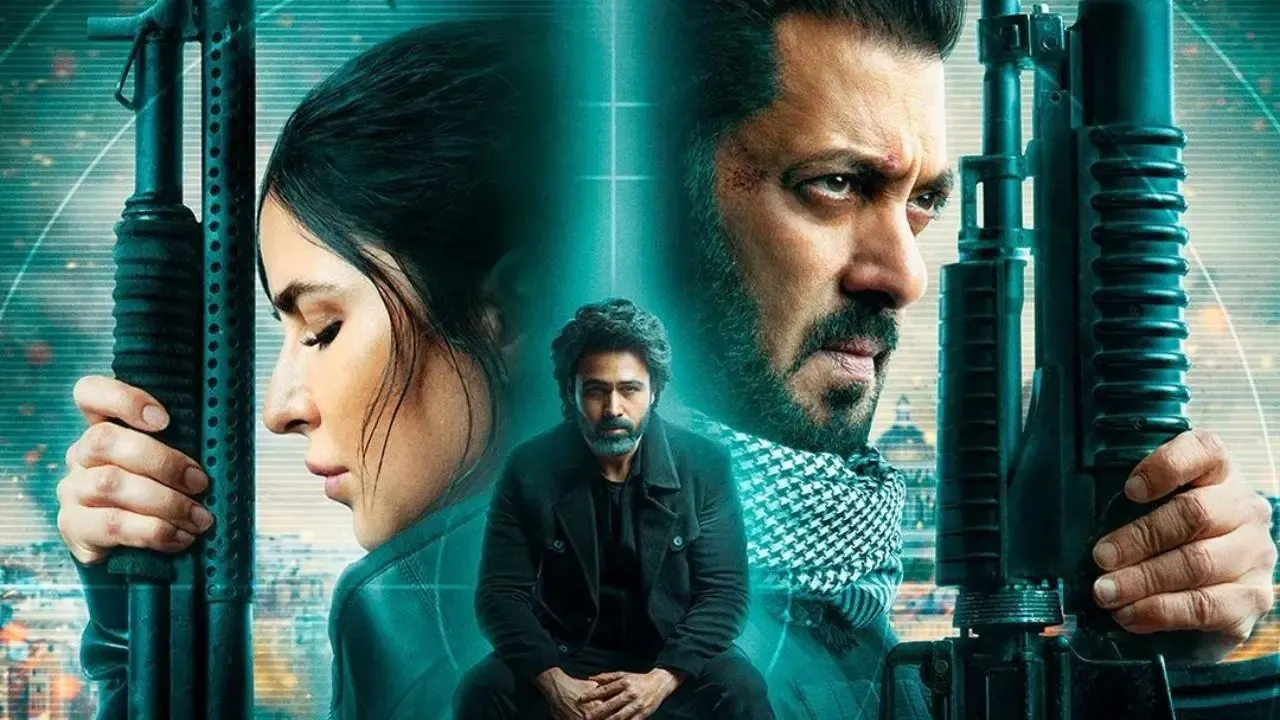 The much-awaited Salman Khan starrer, Tiger 3, has finally hit the big screens, creating a buzz among fans and critics alike. Backed by Yash Raj Films and directed by Maneesh Sharma, this action-packed extravaganza has promised to be the perfect Diwali entertainer. In this article, we will delve into the box office collection of Tiger 3 and explore the response it has received from audiences. Let's dive in!
Opening Day Spectacle
Die-hard Salman Khan fans had been eagerly awaiting the release of Tiger 3. With shows starting as early as 6:00 am, fans flocked to theaters in large numbers to witness the power-packed performances of Salman Khan, Katrina Kaif, and Emraan Hashmi. Despite releasing on Diwali, which is traditionally considered a weak theatrical day, Tiger 3 is expected to take a bumper start, thanks to Salman Khan's star power.
Tiger 3, which follows the events of Ek Tha Tiger, Tiger Zinda Hai, War, and Pathaan, reportedly features power-packed cameos by Hrithik Roshan and Emraan Hashmi. The anticipation is palpable, and fans are expected to flock to theaters to witness this action-packed spectacle.
Diwali Celebrations and Success Party
Salman Khan, known for his grand celebrations, threw a lavish Diwali bash on Sunday night, which turned into a success party for the opening of Tiger 3. Attended by his close friends from the industry, the party was filled with congratulatory wishes for the actor's successful opening at the box office. Despite the initial figures, Salman Khan and his devoted team remained unaffected and celebrated the triumph of Tiger 3.
Thunderous Response at Gaiety Galaxy
The first-day first-night show at the iconic Gaiety Galaxy theater was a resounding success for Tiger 3. The theater witnessed an overwhelming response from the audience, with fans cheering and applauding throughout the film. The electrifying atmosphere further added to the excitement and set the tone for the film's box office journey.
"The overwhelming response from the audience at Gaiety Galaxy has set the tone for Tiger 3's box office journey."  
Fan Reactions and Controversy
While the film received immense love and appreciation from fans, there were a few incidents that sparked controversy. A video from a theater in Maharashtra's Malegaon went viral, showing fans bursting crackers during the screening of Tiger 3. This act was met with criticism from netizens who expressed concerns about safety and questioned how such behavior was allowed. It is important to remember that safety should always be a priority, and such actions can put others at risk.
Box Office Collection Day 1
Tiger 3 made a roaring start at the box office, earning a staggering Rs 44.50 crore net on its opening day. The film's massive collection is a testament to Salman Khan's star power and the loyal fan base he enjoys. With such an impressive opening, it is expected that Tiger 3 will swiftly cross the Rs 50 crore mark in the coming days, setting new records and solidifying its position as a blockbuster.
"Salman Khan's star power and the loyal fan base have propelled Tiger 3 to an impressive opening day collection." 
Box Office Collection Day 2
The box office collections of "Tiger 3" have been nothing short of phenomenal. On day two, the film raked in a staggering 59.25 crore, catapulting it into the 100 Crore Club. The total collections now stand at an impressive 103.75 crore in just two days. This achievement is a testament to the film's strong storyline, captivating performances, and Salman Khan's mass appeal. With such a remarkable start, it is projected that "Tiger 3" will cross the 150 crore milestone within the first three days of its release.
"The remarkable box office collection of Tiger 3 within the first two days is a testament to its strong storyline and captivating performances."
Box Office Collection Day 6
After six days of its release, Tiger 3 has amassed an impressive estimated collection of 330 crore gross worldwide. This places the film ahead of several mid-range movies that have achieved global collections ranging from 300 to 330 crore. Notable films in this range include Akshay Kumar's Good Newwz (311.27 crore), Toilet: Ek Prem Katha (316.61 crore), and Ranbir Kapoor's Yeh Jawaani Hai Deewani (318 crore).
Furthermore, Tiger 3 has surpassed the worldwide lifetime box office collection of its predecessor, Ek Tha Tiger. Released in 2012 and directed by Kabir Khan, Ek Tha Tiger grossed 320 crore globally. The latest installment in the series has also overtaken the lifetime collection of Vivek Agnihotri's The Kashmir Files, which garnered 326.95 crore worldwide. Additionally, Tiger 3 has outperformed Bharat, another Salman Khan starrer, directed by Ali Abbas Zafar. Bharat, a poignant tale set against the backdrop of India's partition, collected 323.03 crore worldwide.
"Tiger 3's worldwide box office collections have surpassed several notable films, solidifying its position as a global blockbuster."
Worldwide Box Office Updates
Tiger 3's release was not limited to India alone; it took the global box office by storm as well. The film premiered on a staggering 8,900 screens worldwide, with 5,500 screens dedicated to its release in India. This wide release ensured that fans across the globe could witness the cinematic extravaganza and contribute to its box office success.
Special Appearances and Exciting Cameos
Tiger 3 is not only about the lead trio of Salman Khan, Katrina Kaif, and Emraan Hashmi; it also features exciting special appearances and cameos. Ayan Mukerji, who was initially set to direct Hrithik Roshan in Tiger 3, has now shelved the project for the time being. Instead, he will direct the sequel to the 2018 blockbuster War, also produced by Yash Raj Films. This news has left fans intrigued and excited about the future collaboration between Hrithik Roshan and YRF.
Critical Acclaim and Stellar Performances
The performances in Tiger 3 have garnered critical acclaim, with each actor delivering their best. Emraan Hashmi's portrayal of the menacing antagonist Aatish has left a lasting impact on the audience. His menacing voice and impeccable dialogue delivery have made him a worthy addition to the YRF Spy Universe's iconic villains.
Katrina Kaif's portrayal of Zoya has also received praise from critics. Her on-screen presence is captivating, and her action sequences are a treat for the audience. From the hammam sequence in a towel to the bunker scene in the climax, Katrina Kaif has delivered a standout performance.
Salman Khan, as the titular Tiger, shines throughout the film. His effortless action sequences and charismatic presence remind the audience why he is considered one of the biggest stars in Bollywood. While some scenes hit hard, others may lack impact due to shoddy VFX and unappealing angles. However, Salman Khan's swag and larger-than-life persona make up for any shortcomings, ensuring an entertaining experience for his fans.
"The performances in Tiger 3 have received critical acclaim, with each actor delivering their best." 
Gripping Plotline and Intense Thrills
The plot of Tiger 3 revolves around Tiger, Zoya, and their baby boy living a seemingly idyllic life in an Austrian town. However, their peaceful existence takes a turn when Tiger is called for Mission Timepass, facing a personal threat from Pakistan's Aatish Rahman. Balancing the safety of his family and the security of his nation becomes a gripping dilemma for Tiger. This intense thriller keeps the audience on the edge of their seats, delivering a perfect blend of action, drama, and emotion.
Conclusion
Tiger 3's box office collection has set the stage for a blockbuster run. Salman Khan's star power, coupled with the stellar performances of the entire cast, has created a cinematic experience that fans have eagerly embraced. As the film continues to roar at the box office, it is clear that Tiger 3 has lived up to its promise of being the perfect Diwali entertainer. With its gripping plotline, thrilling action sequences, and power-packed performances, Tiger 3 is a must-watch for all action film enthusiasts.