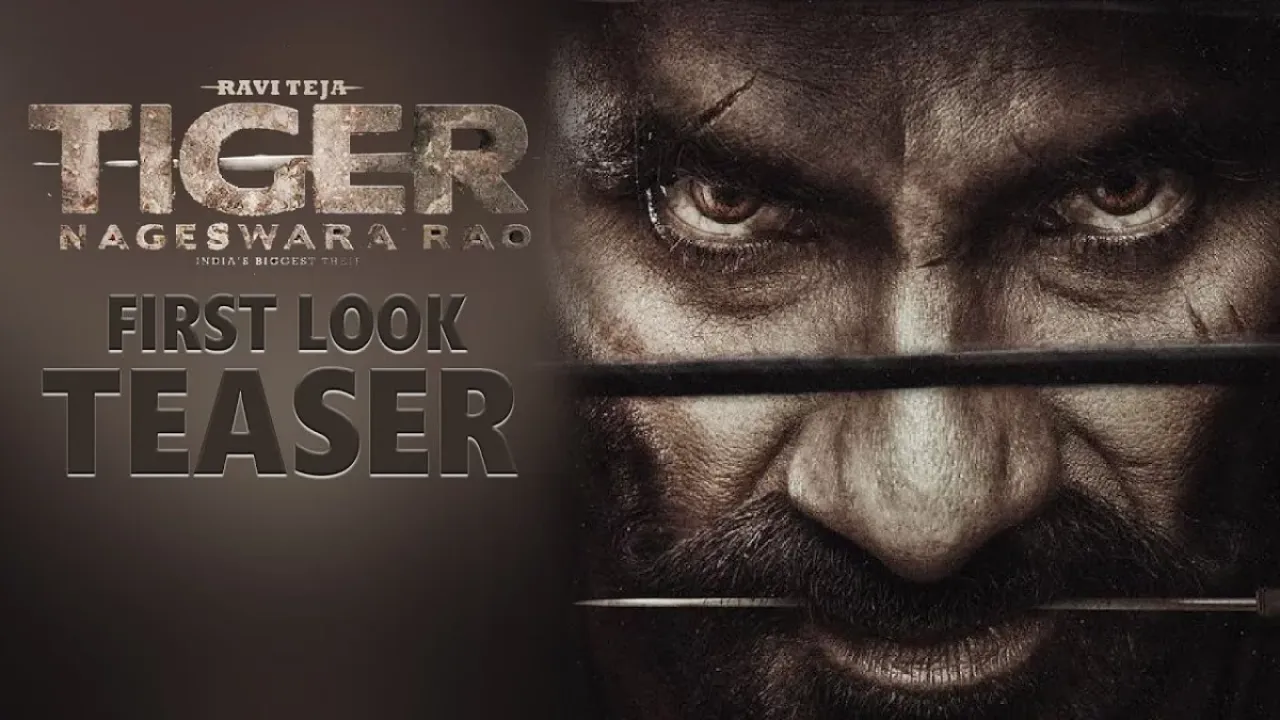 Tiger Nageswara Rao is an upcoming Telugu movie starring the popular actor, Mass Maharaja Ravi Teja. The teaser for the film has recently been released, creating a buzz among fans and the film industry. In this article, we will take a closer look at the teaser, the cast and crew, and what to expect from this exciting project.
The Teaser
The teaser for Tiger Nageswara Rao introduces us to the world of the film. It starts with a gripping background score and captivating visuals, setting the tone for an action-packed thriller. Ravi Teja's powerful presence and intense expressions leave a lasting impact, building anticipation for the movie.
The teaser also showcases the film's high production value, with stunning cinematography and well-choreographed action sequences. It gives viewers a glimpse into the storyline, hinting at a gripping narrative filled with twists and turns.
The Cast and Crew
Tiger Nageswara Rao brings together a talented cast and crew, promising a memorable cinematic experience. Apart from Ravi Teja in the lead role, the film also stars Murali Sharma, Anupam Kher, Nupur Sanon and Gayathri Bharadwaj.
Storyline and Expectations
Tiger Nageswara Rao revolves around the life of its eponymous protagonist, played by Ravi Teja. The teaser hints at a compelling storyline that delves into the world of crime, power, and redemption. It promises a rollercoaster ride filled with action, drama, and suspense.
The film's plot is expected to offer a unique blend of entertainment and social commentary. It explores themes of justice, morality, and the fight against corruption. With Ravi Teja's charismatic screen presence and the talented ensemble cast, audiences can anticipate a gripping narrative that keeps them on the edge of their seats throughout the movie.
Release Date and Promotion
Tiger Nageswara Rao is slated for release on October 20. The production team is leaving no stone unturned in promoting the film and generating excitement among the audience. Various promotional activities, including the teaser release, are designed to create a strong buzz and anticipation for the movie.
The production team has also engaged in strategic marketing initiatives to reach a wider audience. They have utilized social media platforms, traditional advertising channels, and collaborations with influencers to maximize the film's visibility and generate positive word-of-mouth.
Conclusion
Tiger Nageswara Rao is an upcoming Telugu film starring Ravi Teja in the lead role. The recently released teaser has garnered attention for its intense action sequences, intriguing storyline, and powerful performances. With a talented cast and crew, the film promises to be an exciting cinematic experience for fans and movie enthusiasts alike.
Stay tuned for more updates on the release date, promotions, and reviews of Tiger Nageswara Rao. Get ready to witness Mass Maharaja Ravi Teja in a thrilling new avatar in this highly anticipated movie.