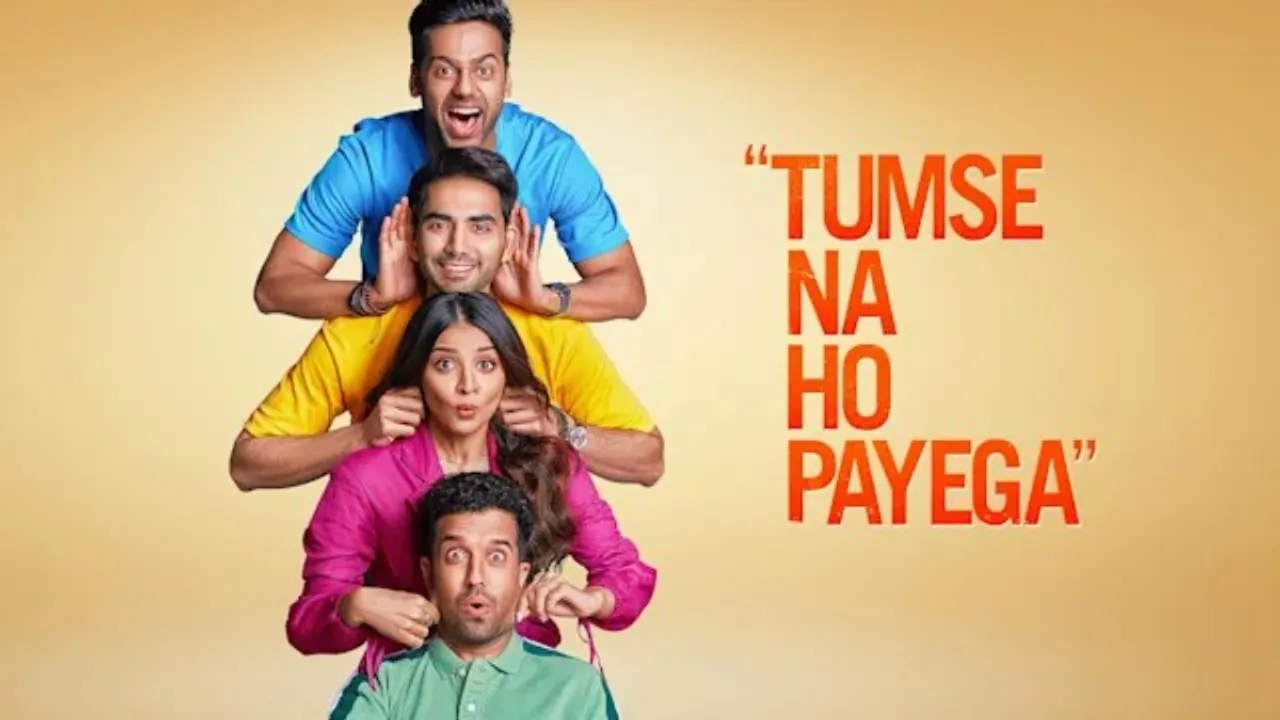 In the world of entertainment, there is always excitement surrounding the release of a new movie or series. Disney+ Hotstar has recently unveiled the official trailer for 'Tumse Na Ho Payega,' a film that promises to captivate audiences with its unique storyline and talented cast. This article will provide a breakdown of the trailer, introduce the cast, and delve into the production details of this highly anticipated project.
Trailer Breakdown
'Tumse Na Ho Payega' revolves around the life of Gaurav, an ordinary individual facing numerous hurdles at every step. The trailer begins by showcasing the challenges that Gaurav encounters in his daily life. From a mundane 9 to 5 job to an unsupportive boss, Gaurav's journey seems to be filled with obstacles. Even his love life appears to be far from ideal. However, when Gaurav loses his job, he decides to take matters into his own hands and embarks on an entrepreneurial journey.
Unfortunately, luck doesn't seem to be on Gaurav's side as he faces more setbacks along the way. The trailer gives us a glimpse of the lighthearted and humorous tone of the film, while also hinting at the deeper and more serious aspects of the story. 'Tumse Na Ho Payega' aims to shed light on the challenges faced by today's youth as they strive to carve their own path in life.
Cast of 'Tumse Na Ho Payega'
'Tumse Na Ho Payega' boasts a talented cast that includes familiar faces from the industry. Ishwak Singh, Mahima Makwana, Gaurav Pandey, Gurpreet Saini, Amala Akkineni, and Karan Jotwani are just a few of the actors who will be bringing this story to life. Each member of the cast brings their unique skills and talents to the table, promising a memorable cinematic experience.
Production Details
Behind every successful project, there is a dedicated team of professionals working tirelessly to bring the vision to life. 'Tumse Na Ho Payega' is directed by Abhishek Sinha, a director known for his work in music videos and collaborations with renowned artists. The film also benefits from a team of talented writers, including Nitish Tiwari, Nikhil Mehrotra, and Varun Agrawal.
The production of 'Tumse Na Ho Payega' is a collaborative effort between several notable studios and producers. Star Studios, Ronnie Screwvala, Siddharth Roy Kapur, Ashwiny Iyer Tiwari, and Nitish Tiwari have joined forces to ensure the success of this project. With such a strong team behind it, 'Tumse Na Ho Payega' is poised to make a significant impact in the entertainment industry.
Release and Streaming Information
Fans of 'Tumse Na Ho Payega' won't have to wait too long to enjoy this exciting film. The movie is set to start streaming on Disney+ Hotstar from 29th September. Audiences can look forward to experiencing the journey of Gaurav and his quest to prove everyone wrong.